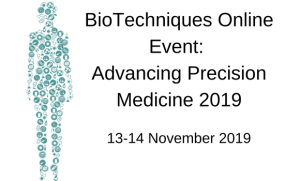 Precision Medicine
Over the last decade, precision medicine has taken leaps forward, with projects such as the Precision Medicine Initiative, All of Us and the Human Cancer Models Initiative putting a huge impetus behind the development of new technologies to improve the diagnosis and treatment of human disease.
This free, 2-day virtual symposium will provide an overview of the latest technical advances in this field and explore how they are being harnessed to translate research from the bench to the bedside.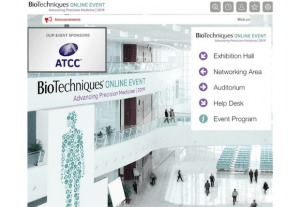 What is a virtual symposium?
Our virtual symposium will be very similar to conferences that you have been to before, except that you can attend it online from the comfort of your own home, lab or office.
There will be presentations, panel discussions, workshops, exhibition and networking areas – all the benefits of a regular conference – without the negatives: no travel, no expensive hotels, no disruption to your regular working week and what's more, it's free to attend!
The added bonus of this online event is if you can't make it on the live dates you do not have to miss out. All talks, workshops and materials will be available on demand after the event to everyone that has registered.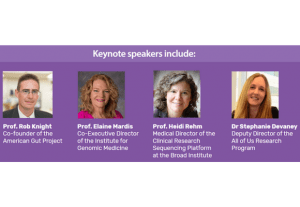 Sessions and speakers:
Join us for the following sessions:
Hidden in the Genome: the application of techniques such as NGS and CRISPR for precision medicine
Cells as Models: cell biology techniques for modelling diseases such as cancer and neurodegeneration, and for targeting drug discovery
Host–Pathogen/Environment Interactions: how concepts such as sequencing and bioinformatics can be used to harness lifestyle and the microbiome for diagnostics and prediction
Moving Toward the Clinic: the techniques involved in moving precision therapeutics from the bench to the bedside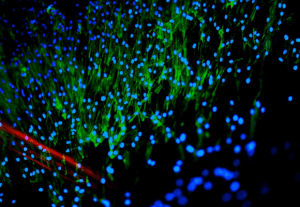 How can I attend?
Registering for this event is easy!!! All you need to do is click on this link, complete the short form and wait for your email invite. We will send you an email as soon as the event is open so you can go in and personalize your agenda, so you don't miss out on sessions that interest you.
Emails will be sent on the day to let you know its started and then you can join us online, learn and ask questions to experts and network with colleagues.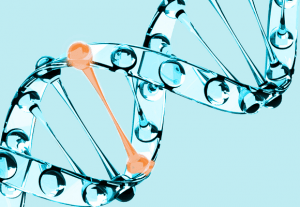 What to expect from the event:
Mini panel discussions within the four key sessions
Interactive breakout sessions in hot-topic areas, such as CRISPR, infectious diseases, 3D printing and more!
Educational workshops covering lab best practice
Q&A sessions with experts
Exhibitor booths with networking opportunities
Downloadable materials for you to review at your own leisure