Resolve cancer with single cell and spatial multiomics
---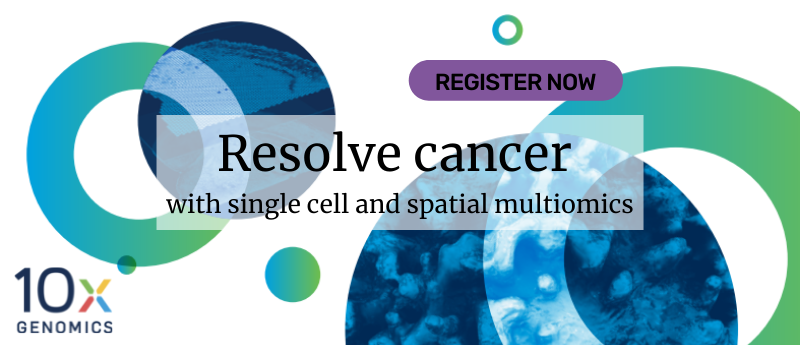 Our understanding of cancer is constantly evolving.
Traditional approaches have enabled researchers to make great strides in understanding the complexity of cancer biology, and to translate groundbreaking discoveries into life-saving cancer treatments and therapies. However, many unanswered questions remain, requiring increased scale and resolution to be addressed.
Fundamentally alter your understanding of cancer, and accelerate translational research with new single cell and spatial solutions that deliver the throughput, reproducibility and multiomic capabilities you need.
Download Brochure
More information
Discover in this brochure how cutting-edge single cell and spatial analysis solutions from 10x Genomics unlock:
Multiomic characterization

Discovery and target validation

Decreased time to insight

Large scale and longitude studies
Reproducible results
And much more!
This content was provided by 10x Genomics.
---