Product Sheet: single-cell immune profiling solution with feature barcode technology
---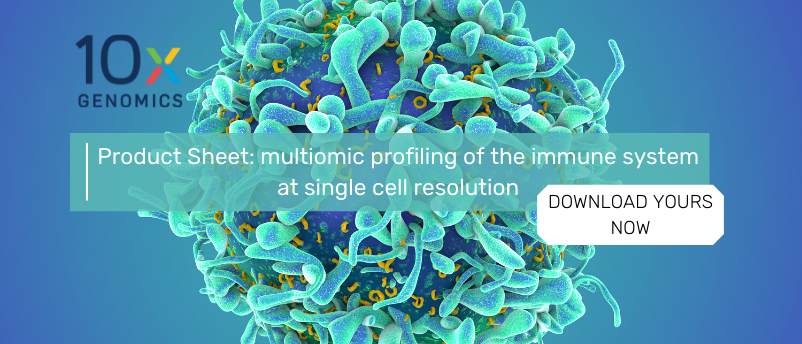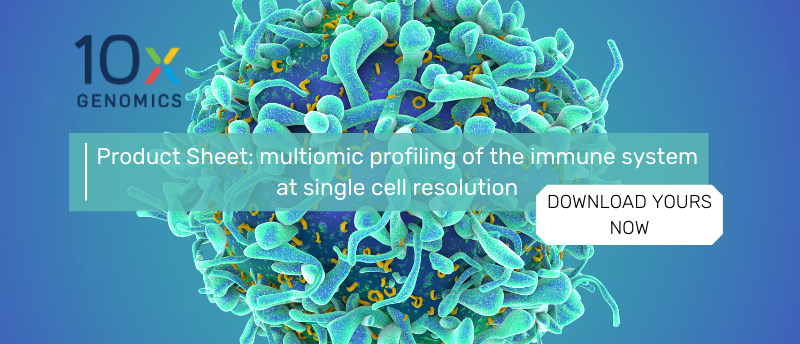 The Chromium Single-Cell Immune Profiling Solution provides a comprehensive approach to simultaneously examine cellular heterogeneity of the immune system, T and B cell repertoire diversity, and antigen specificity at single cell resolution.
Discover new cell types and states using whole transcriptome analysis, or focus your search with targeted gene expression panels of interest. With our latest improvements, Single Cell Immune Profiling v2 vastly increases sensitivity, enabling detection of rare cell populations and phenotypes. Comprehensive immunophenotyping with this scale and resolution has never been so accessible.
Download Product Sheet
More information
This product will help you to:
Characterize adaptative and innate immune systems

Identify and characterize rare cell types and biomarkers

Analyze tissue microenvironment, disease progression and drug immune response
And much more!
This content was provided by 10x Genomics.
---