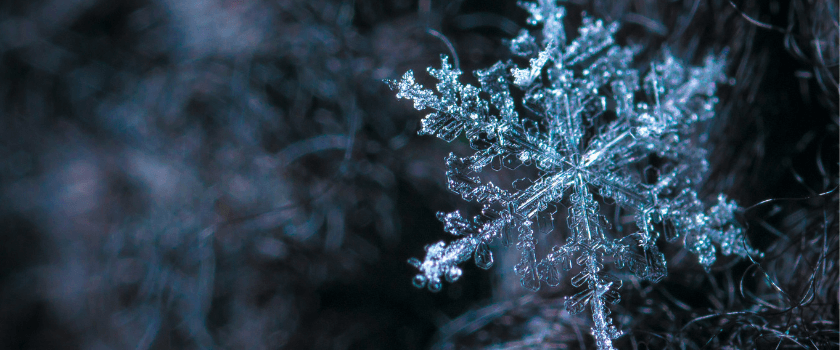 "Why am I cold?"; "Why am I so cold?"; "Why do I always feel cold?" – If these are questions you frequently find yourself asking then fear not, there may now be an answer, and Caenorhabditis elegans is to thank.
A team of researchers from the University of Michigan Life Sciences Institute (MI, USA) has found a receptor protein that can sense the cold within the model C. elegans system. This is the first known cold-sensing protein that can detect an extreme cold environment, sending a message from the sensory nerves in the skin to the brain.
"Clearly, nerves in the skin can sense cold. But no one has been able to pinpoint exactly how they sense it," explained Shawn Xu, senior author of the recently published Cell article that describes the research. "Now I think we have an answer."
"When you step outside and you sense it's too cold, you're going to take action to get back to a warmer environment as soon as you can," Xu continued. "When the worms sense cold, they also engage in avoidance behaviour – moving away from cold temperatures, just like humans."
This discovery was only possible due to the well-mapped and simple C. elegans genome. The team scanned thousands of genetic variations to determine those that were associated with the organism's response to cold. This enabled them to succeed where others had previously failed due to biased approaches focusing on specific gene groups.
Worms lacking the glutamate receptor gene glr-3, and therefore the GLR-3 receptor protein, demonstrated no response to cold when temperatures fell below 64°F (18°C), indicating the function of the protein in sensing cold.
---
---
The glr-3 gene is also present in humans, among other species. When the team incorporated the mammalian glr-3 into the genome of C. elegans who were missing their version of it, their sensitivity to cold returned. This demonstrates that the mammalian GLR-3 can also act as a cold sensor.
In mice, the GluK2 gene – their version of glr-3 – plays in role in the transmission of chemical signals within the brain. The researchers also discovered the potential of this gene as a cold receptor in mammals too, as it is active in a group of sensory neurons that detect environmental stimuli. This was confirmed when suppression of GluK2 also suppressed the ability of mice to sense cold temperatures.
"For all these years, attention has been focused on this gene's function in the brain. Now, we've found that it has a role in the peripheral sensory system, as well," Xu concluded. "It's really exciting. This was one of the few remaining sensory receptors that had not yet been identified in nature."
Written By Abigail Sawyer
Related Tags