Lucy Chard (she/her)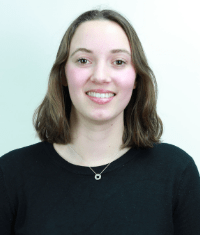 Lucy studied Biological Sciences at the Royal Veterinary College (London, UK), graduating in 2017. Lucy has been part of Future Science Group since 2018, working on journals including Nanomedicine and Epigenomics, as well as launching the digital platform, The Nanomed Zone.
With an unbridled enthusiasm for variety, learning new things and a challenge, Lucy has taken on the management of a portfolio of Open Access journals, including Future Drug Discovery and Concussion, alongside her role as Assistant Editor for BioTechniques. Lucy relishes the opportunity to take center stage and formulate a good story, often writing for BioTechniques on veterinary science and sustainability in the lab.