Could our clothes tell us when we are ill?
---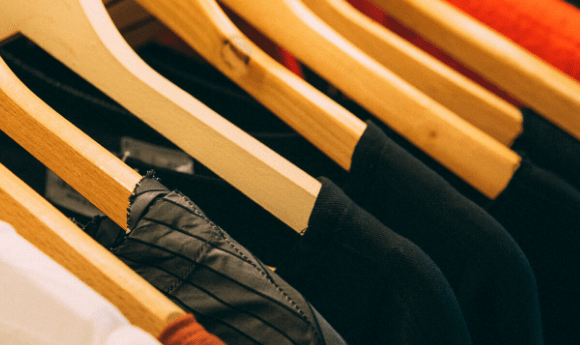 A novel nanomaterial with the ability to detect slight changes in body temperature, could be woven into clothing to act as a wearable health monitor.
As technology advances, we are constantly discovering new ways to monitor our own health and stay ahead of illness. Now, a recent study has suggested that clothing with the ability to detect injury and illness is no longer a futuristic fantasy, thanks to a novel nanomaterial.
The nanomaterial, described in a recent paper published in ACS Applied Nano Materials, was produced from poly(octadecyl acrylate)-grafted multiwalled carbon nanotubes, is able to detect even very slight changes in the human body temperature and is pliable enough to be woven into a fabric.
This project built on previously published work from the article's co-author Seamus Curran and colleagues from the University of Houston (TX, USA) where they developed a hydrophobic nanocoating, which they envisioned as a protective coating for clothing, carpeting and other fiber-based materials.
Unlike other materials from the same family, the reported nanomaterial possesses certain qualities that make it a good candidate for wearable human body temperature sensors. Most nanocarbon-based disordered, conductive, polymeric nanocomposites are poor electroconductors, due largely to the disordered structure that is intrinsic to these systems
---
Nano-sized laser: the future for imaging living tissues?
A nano-sized laser can function inside living tissues without damaging them, giving it potential as a new imaging technique.
---
Utilizing an alternative technique to synthesize the nanotubes, known as RAFT polymerization, the researchers were able to enhance the thermoresponsivity of the material. This method allowed the polymer to be electronically and phonically coupled with the nanotube so that subtle structural changes, which are usually too small to produce large electronic responses, are electronically amplified.
This approach allowed the researchers to produce a nanomaterial with high thermoresponsivity that still maintained its pliable, disordered structure. In the future, this could lead to the creation of clothing that could alert someone to illness or injury in an individual before it is obvious.
Applications for the nanomaterial could range from producing a vest to detect dehydration in marathon runners to producing clothing to detect pressure sores in nursing home patients. Furthermore, since the materials required are used in such low concentrations this could be a highly cost-effective solution to monitoring health.
---