Your editors: what do we do?
---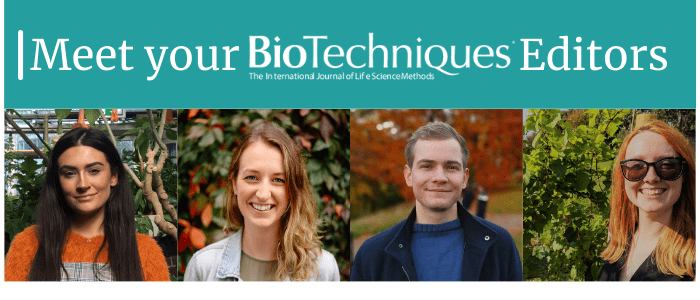 Being a scientific editor makes for a very rewarding career – for me, having realized I wasn't cut out for lab work (after one too many arguments with a western blot), it's kept me where I want to be – at the forefront of science, something that not many careers provide. However, while it is an incredible job, it is also often done behind closed doors, and I doubt any journal editor is a stranger to questions surrounding what their job actually entails.   
While I always recommend this fabulous piece on 102 Things Journal Publishers Do to anyone asking this question, here I specifically want to introduce you to your BioTechniques Editors, and what we do. Not all the team members are mentioned here – you can meet the rest of the fabulous team on our About Page.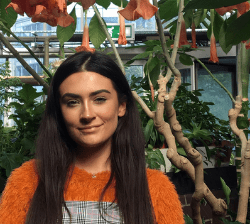 Ebony manages all the journal submissions to BioTechniques. In the first instance, this means reading each submission (each and every one!) and using the expertise she's developed over the years to make a decision as to whether to reject the paper or send it to our editorial team for peer review. During this stage, she looks for things such as practical value and scope, in addition to assessing whether the presented method is sufficiently explained and validated. Failing her assessment doesn't all mean the end for a paper – she might suggest amendments, discuss it further with our Editorial Board, or submit it to the peer review team with an expectation that the peer reviewers will be able to provide constructive feedback using their expertise in that specific field. What's more, if she feels a paper has merit but doesn't quite fit BioTechniques, she'll recommend transfer to one of our sister journals, such as Future Science OA.  
During peer review, our editorial team will review any requests to exclude reviewers and solicit opinions from experts in the field. Our peer review is double-blind, so they seek reviewers who have not extensively worked with the authors in the past. 
On receipt of the reviewer comments, Ebony assesses them to double-check they are relevant and constructive, and requests more reviewers if necessary. If not, she'll determine whether the manuscript warrants revision or rejection. In the first instance, she'll summarize the reviewer comments alongside any of her own requests (for example for clarity) and submit them to the authors. In the latter instance, she'll submit the comments to the authors for their use – allowing them to submit a rebuttal if they want to.  
Ebony will then work with the authors through the revision process, supporting if she can. On submission of the revision, she'll assess the changes, seeking the feedback of the previous reviewers or the Editorial Board where necessary. The manuscript might need to undergo this process several times, but eventually, hopefully, the manuscript will be accepted for publication.  
At this point, Ebony submits the manuscript to our production team, who will work with the authors on graphics, language and formatting to take the manuscript from the Author Accepted Manuscript to the lovely Version of Record. Once the article is online, that isn't the end – Ebony will consider whether it's suitable for a follow-up interview – one of our Peek Behind the Paper series – and will ensure it is posted across our social media channels.  
This isn't all Ebony does – she attends conferences and keeps up with research in the field to ensure she stays at the cutting edge, and actively seeks submissions on topics of high interest to our readers. She also works on transparency – for example working with our authors to submit their protocols to protocols.io.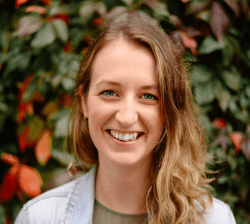 Abi and Tristan oversee the behemoth that is www.BioTechniques.com. This includes seeking content from experts in important areas of the life sciences – everything from PCR, through CRISPR, microbiomes, cell culture and virtual reality. They work to produce content suitable for all walks of life, including educational videos and webinars, podcasts, written pieces and more. They also shine a Spotlight on – or bring In(to) Focus – certain hot topic areas, collating fabulous content from a range of experts and viewpoints.  
They then use their own expertise and that of the Board to ensure all of this content is scientifically sound and grammatically accurate, and format it so that it looks beautiful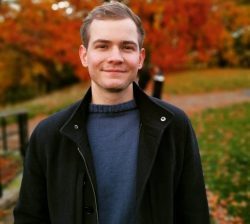 on-site. 
They also oversee our news desk – ensuring exciting innovations and interesting news is written up in a timely and accurate manner that's suitable for the BioTechniques readership. 
Finally, all this is collated into the email digests you receive directly to your inbox.  
Tristan and Abi also speak to online communities – e.g. on social media – to find out what matters to life scientists, and what we should cover on-site. 
I'll keep this brief as Ebony, Abi and Tristan are the real on-the-ground heroes of BioTechniques. My role entails overseeing the content published in BioTechniques (the journal) and on www.BioTechniques.com, working with our Editorial Board and Ebony, Abi and Tristan to determine what we should be covering, and ensuring what we do cover is of use to our readers, is good science, and keeps the journal viable into the future. I also work behind the scenes, coming up with new ideas and working on some of the technical aspects of BioTechniques – including setting up its submission and payment systems, and its partnerships with sites such as protocols.io, bioRxiv, I4OC and Figshare. I spend a lot of time proofing and writing too, as well as speaking with authors, readers and clients remotely and face-to-face at conferences about their needs and interests.
---