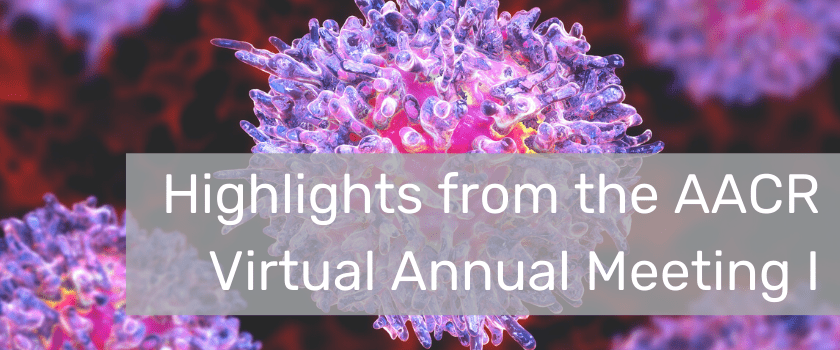 This year's American Association for Cancer Research (AACR) meeting has been on quite the journey. Initially scheduled to take place in sunny San Diego (CA, USA) from 24–29 April, the conference was postponed, and the physical element cancelled. However, the conference organizers have been able to bring the majority of the content online, to be presented in two virtual meetings, the first of which took place 27–28 April, with the second scheduled for 22–24 June.
Due to the hard work of the AACR; BioTechniques' Digital Editors, Tristan Free and Abigail Sawyer, were able to attend the conference and capture their highlights from each day. We share with you these highlights below.
Day 1
The day began with an opening address from the AACR President Elaine Mardis (Ohio State University; OH, USA) and Program Chair Antoni Ribas (UCLA; CA, USA). Mardis stressed the importance of being able to share all the information that was scheduled to appear in the physical meeting, highlighting the ability of information presented at the meeting to guide government policy decisions on topics such as e-cigarettes. Ribas went on to introduce a novel element to the meeting, the inclusion of 'new drugs on the horizon' sessions to showcase the latest in late stage and clinical cancer drug discovery.
---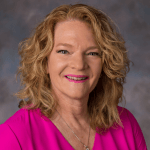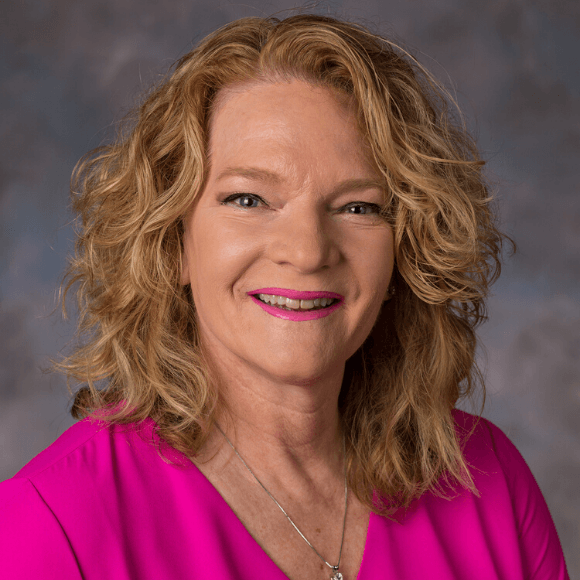 Elaine Mardis on taking AACR 2020 online, key challenges and the fields to watch in cancer research
In this interview, Digital Editor Tristan Free speaks to Elaine Mardis about the challenges of switching the meeting online, what she learned from the process and some of the biggest obstacles currently facing cancer research.
---
Advances in cancer drug design and discovery
This session covered a wide range of recent developments, from small molecule to immunological drug discovery. During this session we heard from Changwei Wang (University of Michigan; MI, USA) on how epigenetic regulators of gene expression provide encouraging therapeutic targets, with EZH2 inhibitors recently approved by the US FDA for metastatic epithelioid sarcoma. In this presentation EED inhibitors were presented as an even more durable and potent therapeutic than their EZH2 counterparts.
Another highlight from this session displayed how a fragment-based drug discovery process identified small molecule allosteric inhibitors of the oncological target SHP2, in a presentation from Chrisopher John (Astex Pharmaceuticals; CA, USA). SHP2 – a tyrosine phosphatase vital to the RTK signaling pathway – has previously proved difficult to target due to the inaccessibility of the phosphatase catalytic site. The fragment screening combination of x-ray crystallography, NMR and SPR, allowed the team to identify an allosteric site, only present in SHP2's closed, inactive state that they could target, leading to the successful inhibition of the enzyme.
One of the two presentations during the session that focused on immunotherapies presented the little-studied PARP14 – an anti-apoptotic protein that is overexpressed in cancers and promotes the protumor M2 phenotype in macrophages – as a potential therapeutic target. By exploring the structure of the protein, the team were able to conduct detailed structural optimization of a pre-existing PARP14 inhibitor of poor selectivity and moderate potency, developing it into the most potent and selective inhibitor of the protein to date.
Advancing cancer research through an international cancer registry: AACR Project GENIE use cases
This session reported key use cases of the AACR project GENIE, a pan-cancer registry of real-world data, including somatic tumor DNA, tumor type, histology, patient demographic and vital status. This registry, built through data sharing from 18 participating institutions, aims to improve clinical decision making by linking tumor genotype to clinical outcomes and advancing precision oncology.
The first and perhaps clearest use case of the session, presented by Gabi Tarcic (Novellus; Jerusalem, Israel) displayed how the project had been used to conduct a systematic analysis of BRAF mutations and their sensitivity to different BRAF inhibitors.
Using the project, the research team was able to pull data on the mutational landscape of over 500 different mutations, most of which had never been analyzed, and identify a difference between V600 and non-V600 mutations in terms of their distribution in tumor types and mutant co-occurrence.
The team then carried out functional assays on all novel variants, 40% of which were identified as activating mutations, followed by an analysis of trends in therapeutic success between V600 (class 1) and non-V600 (class 2) mutations. This study revealed that class 1 mutations were receptive to treatment by current BRAF inhibitors but that class 2 mutations are resistant to the same treatments. Second generation BRAF inhibitors, however, did have an impact against class 2 mutations. This highlighted the impact this project could have on clinical decision making going forward.
The session also featured talks conducting similar explorations into EGFR and RAS driven cancers and a presentation extolling the efforts of the Variant Interpretation for Cancer Consortium, who aim to tackle the interpretation bottleneck, resulting from the sheer volume of data regarding cancer genomics, by standardizing the knowledgebases for clinical interpretation of cancer variants used around the world.
Predicting and preventing tobacco use
Day one of the virtual meeting also featured a plenary session titled 'Lung Cancer Targeted Therapy'. During this session, there was a presentation from City of Hope (CA, USA) population and behavioral scientist, Kimlin Ashing.
Ashing's life work has centered around addressing cancer risk to improve public health and patient outcomes. In her presentation at the AACR Virtual Meeting, she detailed her recent research into the locations of tobacco and vape shops and the implications of this on minority and youth groups, as well as the potential future burden on healthcare systems as lung diseases rise again.
The incidence of lung cancers has been falling as use of traditional tobacco products declines. However, Ashing detailed how youth groups are now targeted with advertising for e-cigarettes. She explained that nationally in the USA, over 3 million high school students have ever tried e-cigarettes. She believes this will now lead to a new healthcare burden and increased rate of lung cancers if action is not taken now.
Alongside the risk to youth groups, she also examined the risk to minority groups. Her team uncovered that in communities with a very high annual household income, there were no tobacco shops. Yet, in communities with lower socioeconomic status and a higher percentage of African American and Latino populations, there were tobacco shops at almost every two stop lights, and the products were also cheaper than in more affluent areas.
She hopes that her presence at the AACR Virtual Meeting will spread awareness to scientists and clinicians of the influences certain patients may have within their community, to develop new interventions and assess genotoxic impacts. She is also hoping to use these results to inform both state and national policymakers, as well as schools and parents.
---
Hear about the highlights of each day of the AACR Virtual Annual Meeting I from our Digital Editors in their daily coffee chat round ups:
---
Day 2
COVID-19 and cancer
AACR brought together some of the researchers responsible for the first published studies on the impact of COVID-19 infection on cancer patients for an important plenary session at their virtual meeting. Maintaining their status as being at the forefront of the world's cancer research, this plenary session addressed present concerns, seemingly confirming some hypotheses. The need for further research and standardization, however, were clearly highlighted, alongside the fact that there is still a long way to go before all the facts are known.
Most presenters appeared to agree that frail patients, those with hematological diseases, those who are in the advanced stages of cancer and those who have received cytotoxic chemotherapy within the past 3 months were all at a higher risk of severe outcomes from COVID-19 infection.
Most studies presented concluded that when compared with non-cancer patients, cancer patients had a higher risk of all severe outcomes when infected with COVID-19.
One study of interest, in particular, conducted by a team from the Gustave Roussy cancer center (Paris, France), found that contrary to the results of the other studies presented, they did not see that COVID-19 infection was any more lethal to their cancer patients than the general population. They found the rate of infection was comparable to that of the general French population and the rate of mortality for the infected cancer patients stood at 14.8%
---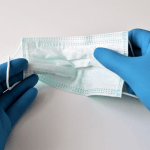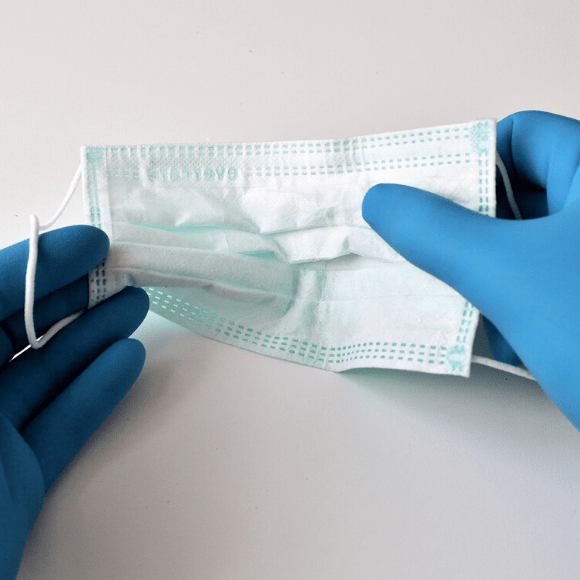 Are cancer patients more vulnerable to severe outcomes of COVID-19?
A front-line view of cancer treatment in the global COVID-19 outbreak provides an insight to the rate of infection and lethality of SARS-CoV-2 infection in cancer patients.
---
They did recognize, however, that they did not use a control group and they also had extensive background data on their cancer patients so were able to attribute if solely COVID-19 was the cause of their severe outcomes, or if there were other factors at play. Other studies did recognize their lack of data on this point.
There is now a push to ensure cancer patients can still receive optimal treatment while minimizing their risk of COVID-19 infection. To do this, more research into the impact of COVID-19 infection on different cancers is required, as well as the development of a standardized treatment plan.
Evaluating cancer genomics from normal tissues through evolution to metastatic disease
Reflecting the recent explosion of research into somatic alterations in regular or pre-cancerous tissues and the meticulous study of matched primary metastatic tumours, this session was designed to provide an insight into malignant transformation and the acquisition of metastatic phenotypes. In addition to providing a broader understanding of the fundamentals of cancer, this exciting research area also provides an opportunity to identify new biomarkers and therapeutic opportunities.
Find out more about the results of clinical trials that were presented at the meeting, and what this means for patients and physicians, on our sister site Oncology Central.
A particular highlight from this session was a presentation from Mehdi Touat (Sorbonne University; Paris, France) detailing the mechanisms and therapeutic implications of hypermutation in gliomas. A key indicator for immunotherapy response, hypermutation (or high mutational burden) is consistently reported in gliomas, particularly in remission following treatment with alkylating agents. Setting out to characterize the landscape of tumor mutational burden and signatures in glioma, Touat and his team collected data from over 10,000 panel-sequenced gliomas, a vastly larger sample size than any previous studies of this kind.
The team found that hypermutation was eight-times more common in recurrent gliomas post-treatment with temzolamide (TMZ), with MMR mutations being the most enriched, suggesting hypermutation is induced by selective pressure from chemotherapy. Hypermutation was, however, seen much less frequently in gliomas treated with CCNU.
Further study also revealed that hypermutation and MMR deficiency did not lead to the typical increase in T-cell infiltration seen in other tumors. Overall, this study pointed to a model for predicting response to immunotherapy while explaining the mechanisms behind these predicted responses.
Other presentations in the sessions included the introduction of a new standard operating procedure for the interpretation of oncogenicity/pathogenicity of somatic mutations from Dmitriy Sonkin (National Cancer Institute; Rockville, USA) and a study that used single-cell sequencing and phenotypic sorting to identify regulators of cancer heterogeneity.
The world has halted to some extent with the current COVID-19 pandemic. Though, the BioTechniques team were in awe of the manner in which AACR compiled and hosted a virtual meeting on a comparable scale to that of their annual in-person meeting. Cancer research is as urgent and important as ever; novel discoveries and adapting to real-world issues are the underpinnings of scientific research, and cannot be halted for anything.
Written By Tristan Free and Abigail Sawyer
Related Tags