Categories // Cancer research //
Balkees Abderrahman on exhaled breath biopsy for cancer diagnosis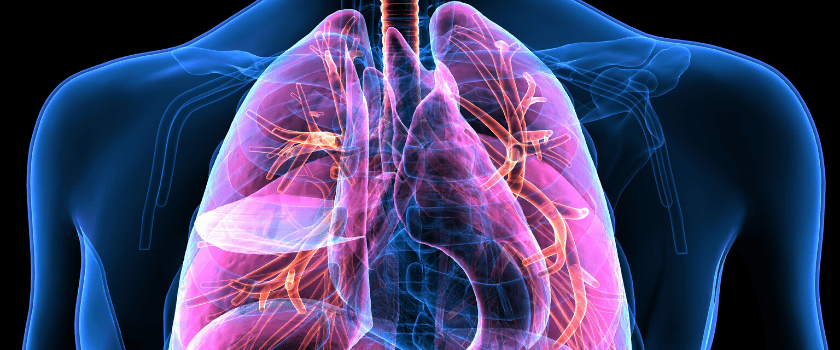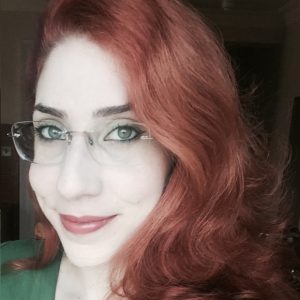 Balkees Abderrahman (MD Anderson Cancer Center, TX, USA, and the University of Leeds, West Yorkshire, UK) discusses the latest developments in exhaled breath biopsy tests, the clinical trials underway that are testing them and the future applications for this technique in cancer diagnosis. 
Could you please describe the exhaled breath biopsy diagnostic technique? 
Exhaled breath is infused with volatile organic compounds (VOCs). These are carbon-containing compounds that are volatile enough to be detectable in the gas phase at room temperature. 
Many diseases, including certain cancers, have altered cellular metabolisms, which can potentially generate disease-indicative (or biomarker) VOCs that can be our roadmap to their early diagnosis. As one example, small-bowel bacteria overgrowth is associated with the generation of hydrogen-methane, which can be detected and analyzed in exhaled breath.  
Owlstone Medical (Cambridge, UK) have pioneered a noninvasive and pain-free breathalyzer, the ReCIVA® Breath Sampler, which can collect a sample for biomarker VOC discovery in 10 minutes, and a sample for known biomarker VOCs in as little as 1 minute. 
After collection, analysis of samples undergoes a three-step process, the third step dependent on the VOC in question: heat desorption, gas chromatography and field asymmetric ion mobility spectrometry next-generation detection microchip technology, for established biomarker VOCs, or mass spectrometry, for biomarker VOC discovery. This collection and analysis methodology forms Owlstone's Breath Biopsy (BB) platform. 
Owlstone's multi-center prospective trial for lung cancer screening (LuCID, ClinicalTrials.gov ID NCT02612532) is enrolling up to 4000 patients with suspected lung cancer at the time of their hospital visit, with the aim to discover VOC biomarkers in early-stage lung cancer. Additionally, the PAN Cancer trial for Early Detection of Cancer in Breath (NCT03756597) champions their breathalyzer, with the aim of detecting cancer biomarker VOCs in connection to the early stages of six cancers (oesophago-gastric, prostate, renal, bladder, liver and pancreatic cancers) and, if possible, discriminate biomarker VOCs between these cancers. Another trial (InTERCEPT) is also underway to explore the potential of BB to be used for the early detection of colon cancer. 
It is important to point out that such technology can also be used beyond the scope of early cancer diagnosis, such as for monitoring drug toxicity. By using exogenous VOC probes, in vivo metabolic function can be assessed. By measuring the kinetics of a mix of exogenous VOC probe substrates and metabolites, a metabolizer phenotype can be deduced, with changes in metabolizer phenotype being indicative of drug toxicity or inefficacy. This is currently under development at Owlstone Medical. 
How does the exhaled breath biopsy technique address the flaws and challenges that exist in current diagnostic techniques for cancer? 
Many of the general diagnostic techniques for cancer converge on one major flaw: failing to detect cancer early.  
However, if we are addressing the techniques used in the detection and measurement of VOCs for diagnosing cancer, the BB platform has the following advantages that set it apart from other techniques: (i) Owlstone's ReCIVA® Breath Sampler has a relatively lower cost when compared with other cancer detection methods, (ii) it provides reproducible breath collection, (iii) it can be used anywhere, not just the clinic, (iv) the BB cartridge captures almost every VOC from exhaled breath and does not require special handling upon shipping and (v) their field asymmetric ion mobility spectrometry technology provides rapid, sensitive and selective VOC analysis, which can take place in a central lab, and – later on – has the potential to become a point of care or at home device to support specific applications. 
Effective screening tests have been heralded as the "holy grail" of cancer prevention, and the ReCIVA® Breath Sampler falls right in that family. The breathalyzer can screen asymptomatic patients in primary care, with referral to specialized care if biomarker VOCs were detected in exhaled breath. When a screening or a diagnostic test succeeds in the early detection of cancer, it can curb many deaths. For example, the Papanicolaou test (or Pap test) – introduced in the 1940s – is credited with the sharp reduction in cervical cancer deaths, because it was able to identify precancerous growths in the women's cervix before they became full-blown cancer. Owlstone's investigators believe their technology will save approximately 100,000 lives and $1.5 billion in healthcare costs. 
---
---
When the study was first incepted, you identified some potential pitfalls of the diagnostic test, including the impact of confounding variables and environmental factors on the brethalyzer test. How far has Owlstone come in terms of addressing these potential pitfalls? 
In relation to the PAN trial, lead investigator of the trial Rebecca Fitzgerald (University of Cambridge, UK), explained that they are including a large number of controls – those being referred for a suspected cancer, but who turn out to be completely healthy volunteers – to mitigate the influence of confounding factors. To avoid environmental confounding factors, they will standardize the collections by, for example, using the same consulting room, at random times of the day (not the same time for controls and different time for cases). Currently, they are collecting the samples prior to therapy. 
In relation to this trial and other clinical trials (i.e. LuCID, InTERCEPT), Owlstone has developed a tool (CASPER™ Portable Air Supply) that can significantly reduce environmental VOCs in breath samples. 
What challenges have Owlstone faced in the development of this diagnostic test? 
In general, VOCs detection and measurement require a rigorous study design and validation, standardized breath collection procedures, sample noise reduction, consistent sample processing and analysis as well as the ability to identify VOCs and their biological relevance. 
Owlstone has overcome such challenges by developing and optimizing a breathalyzer aimed at the collection and enrichment of the VOCs in exhaled breath with reproducibility and having developed and optimized a technology for the rapid, sensitive and selective VOC analysis. 
Are there any cancer types that this test may be particularly well optimized for? 
There are high hopes for the successful early detection of oesophageal and gastric cancers, which are usually silent killers, as well as respiratory cancers. 
How do you see this biopsy test progressing in the next 5 years? 
Chris Claxton, Head of Investor Relations at Owlstone Medical, shared that, for the time being, they will continue to refine their BB platform, further enhancing their ability to identify and validate biomarker VOCs in exhaled breath for their own programs and for their academic and pharma partners. 
Claxton added that, over the next several years, they expect to launch a fair number of high value tests to market; supporting research and aiding diagnosis in areas as broad as oncology, asthma, liver disease, drug metabolism and environmental exposure, among others. Furthermore, they are cultivating over 1000 collected breath biopsies into building a 'VOCs biobank' – the world's largest biobank of exhaled breath samples matched to patient phenotype, as well as annotated health records and prospective analysis of VOCs in breath. This database will have the potential to support research and drug development programs in a similar way to how 23andMe (CA, USA) and Foundation Medicine (MA, USA) have done in genomics.