Maximizing cell growth insights using live-cell analysis
---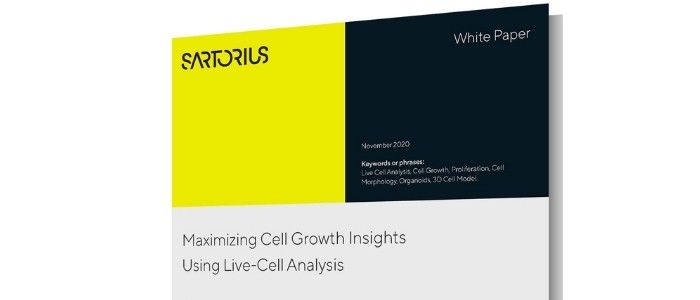 A growing number of scientists are turning to advanced tools for tracking the health, morphology, and movement of different cell subtypes, or complex cell models, in culture. Importantly, kinetic insights on cell behavior over long time-course studies are proving critical in understanding complex disease biology.
Endpoint assays are the standard practice for capturing cell data, however these assays cannot fully capture age-related changes and variations in cellular plasticity.
The Incucyte® Live-Cell Imaging System lets researchers monitor the kinetics of cell health, growth and morphology around the clock, without disturbing the culture environment. Optimized live-cell assays for apoptosis, immune cell killing, neurite outgrowth, phagocytosis, complex 3D cell models, and other applications offer the flexibility to ask a broader range of questions.
Claim your free white paper on: maximizing cell growth insights using live-cell analysis


This white paper presents data sets and discussions on the following topics:
Label-free analysis (phase contrast and brightfield imaging)
Fluorescent cell labeling (labeling of isolated cell types and mixed populations)
Complex co-culture imaging strategies
This content was supplied by Sartorius.
---