New research to organize odor molecules based on those that occur together in nature could predict if a smell is pleasant or noxious.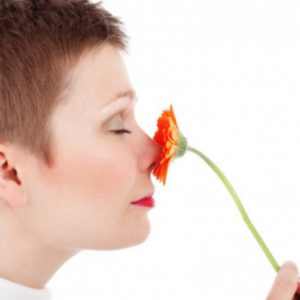 Scientists have long been questioning what exactly makes a combination of odor molecules smell the way it does. Every smell is comprised of a mixture of molecules that bind olfactory receptors in the nose, but how can we predict whether or not a smell is pleasant based on structure? Salk Institute (CA, USA) and Arizona State University (AZ, USA) researchers have discovered a new way to organize odor molecules that may provide the answer.
The researchers have created a map of odor molecules; organizing them based on how often different odor molecules occur together in nature. Using the data, scientists have been able to discover regions of odor combinations that humans find most pleasurable, which could have implications in engineering new smells.
In the past, smells had been organized based strictly on chemical structures. However, as Tatyana Sharpee, lead author of the work, explains,
"It turns out molecules with structures that look very similar can smell very different."
By mapping existing data of odorant molecules found in tomatoes, blueberries, strawberries and mouse urine onto a hyperboloid – a 3D curved surface shaped like a Pringle – the team were able to identify key characteristics about the odorant mixtures.
It became apparent that within the map there were both pleasant and unpleasant directions, as well as areas that correlate with acidity and the ease of evaporation. This could influence the design of pleasant artificial smells for use in non-natural environments.
"By revealing more about how odorant molecules and the brain interact, this work may also have implications for understanding why people with some diseases – like Parkinson's – lose their sense of smell," concluded Brian Smith of Arizona State University, a coauthor of the paper.
Written By Jasmine Harris
Updated 7 June, 2019
Related Tags