Filtering out unreliable COVID-19 research
---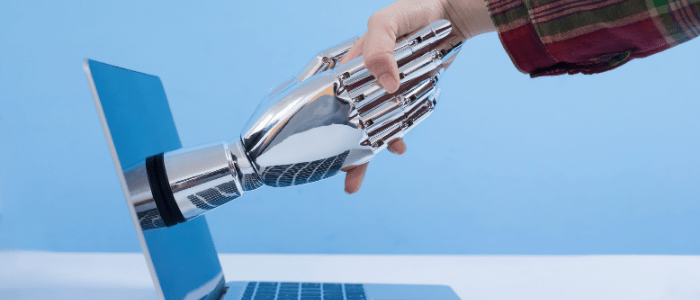 The race to publish during the COVID-19 pandemic has led to the publication of poorly validated research, some of which have influenced public policy. Could artificial intelligence (AI) assist in filtering such research out?
The rapid spread of the COVID-19 pandemic has, in turn, instigated a rapid requirement for novel research and publications. Sadly, this has also led to some unreliable research being published without proper validation, having not undergone a thorough peer-review process or bypassing the peer-review process altogether through preprint publication.  
This has potentially dangerous consequences in relation to the use of drugs and therapeutics. For example, a French team reported that a combination of hydroxychloroquine and azithromycin was a successful treatment for those with SARS-CoV-2 infection. This was then given the US FDA's emergency use authorization and consequently provided as a treatment for US patients. 
However, there has since been further research published involving larger patient studies that have cast huge doubts over these initial claims. There is such a vast quantity of COVID-19 research continuously being published, it can be difficult for peer-reviewers to keep abreast of the most recent updates.  
Tudor Oprea, a professor of Medicine and Pharmaceutical Sciences at the University of New Mexico (USA), and an international set of colleagues believe that there is potential for a peer-review helping hand from AI and machine learning. "I think there is tremendous potential there," commented Oprea. "I think we are on the cusp of developing tools that will assist with the peer-review process." 
They believe that these tools will be able to assist in checking claims made in research publications. In order to do this, the team has made use of text mining – a method by which a computer can scan through millions of pages to identify specific patterns, with Oprea clarifying that "We're getting really, really close to enabling automated systems to digest tons of publications and look for discrepancies." 
There are many benefits to enhancing the peer-review process, not only with validating the plethora of COVID-19 research, but also to prevent wasted time and funding by clinicians and lead scientists in following research trails that run dry.  
"We're not saying we have a cure for peer-review deficiency, but we are saying that a cure is within reach, and we can improve the way the system is currently implemented," he explained. "As soon as next year we may be able to process a lot of these data and serve as additional resources to support the peer-review process." 
BioTechniques Journal statement on peer-review during the course of the COVID-19 pandemic:
BioTechniques has received a number of COVID-19-related publications this year. The BioTechniques editorial team is well aware of the importance of publishing research of use to those fighting the pandemic as soon as possible. However, no short-cuts can be made when it comes to peer-review – indeed at the time of writing, around 50% of our COVID-19-relevant submissions have not passed the peer-review stage.
Instead, our team has been working hard to prioritize the processing of these papers through our systems, ensuring we still have a minimum of two independent experts review each manuscript – a task that has unsurprisingly not always been easy given how busy the researchers working in this field are (and we are hugely thankful to all those who have given their time in this vein!).
BioTechniques authors have always been welcome to submit their articles to preprint servers such as bioRxiv to ensure their albeit un-peer-reviewed results are available as soon as possible to the research community, and we have continued to recommend this practice to authors of our COVID-relevant articles to ensure their research results are available immediately in a form that is clear to readers as to its level of validity.
---