Infographic: Transforming drug discovery with single cell CRISPR screens
---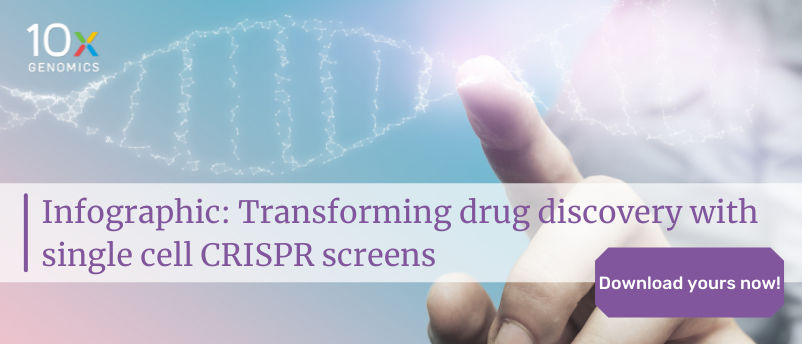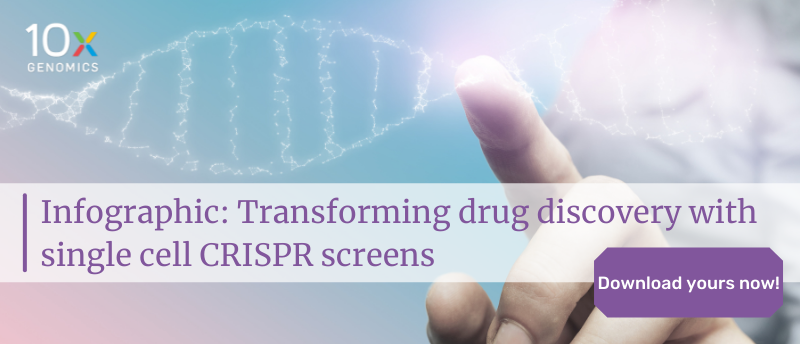 Single cell CRISPR screens bring more information-rich data to drug discovery pipelines, amplifying the number of targets assessed in parallel and providing a direct readout of perturbation effects on gene expression at single cell resolution. Deepen your characterization of gene function and disease pathways to inform earlier decisions, narrow in on impactful targets, and accelerate novel therapeutics to clinical studies with confidence.
Download Infographic
More information
In this Infographic, explore how single cell CRISPR screens can enable you to:
Reduce risk

Scale 

Optimize
Accelerate
And much more!
This content was provided by 10x Genomics.
---