---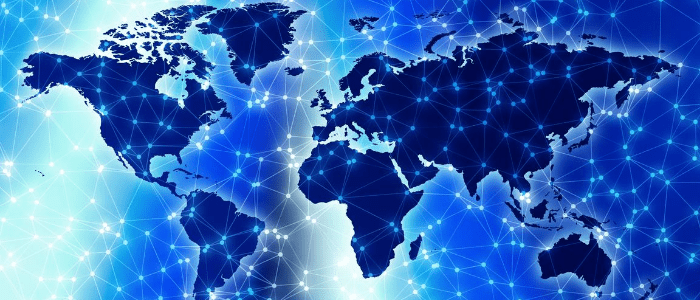 With a rise in asymptomatic cases, is mass testing for COVID-19 the next step in understanding the spread of the pandemic? 
When a doctor gives a diagnosis, symptomology and a patient's history are key. In the case of COVID-19, the whole world was on the lookout for signs of fever, cough or loss of smell, ready to self-isolate until their symptoms, and therefore the disease, had passed. A generally solid understanding of the symptoms associated with COVID-19 meant that many individuals were able to identify that they may be at risk, and could quarantine themselves and those they had been in contact with before a test was even conducted. This self-isolation of those with symptoms will likely have helped in turning the tide on the virus, leading to the reduction in case numbers seen in many countries throughout June and July.
As case numbers begin to grow once again there is a stark difference between current cases and the first wave of the virus. In general, those testing positive are not getting as sick – if they are sick at all – and fewer people are hospitalized or dying. The reasons for this are unknown, though multiple hypotheses are being suggested by various experts: the age profile of those infected is decreasing; better treatments have been identified; or, in a minority view, the virus has mutated into something more infections but less potent that the first strain. Unfortunately, the latter seems unlikely; as Darwin would tell us, pathogens rarely evolve to be less effective.
At first glance this development appears positive, both in terms of quality of life – no one wants to be sick – and for the ultimate goal of herd immunity. If the virus can spread undetected, passed on by asymptomatic or presymptomatic individuals [1], and no one gets that sick, but they do get the immunity-providing antibodies, surely that is a good thing – right?
Well, maybe not. Aside from the new evidence suggesting that antibodies don't provide the long-term protection against COVID-19 as once thought [2], with COVID-19 spreading undetected throughout the community, the elderly and at-risk who are just coming out of months of shielding are at the mercy of these so-called silent spreaders.
This reduced symptomology presents issues for controlling the spread of the disease. How can you know to isolate if you have no clinical symptoms of the disease? A potential solution is mass testing.
Mass testing has a different goal to that of testing symptomatic patients. Rather than testing with the aim of reaching a diagnosis, mass testing allows for those not displaying symptoms to be identified before they can pass it on, thereby helping to track the virus and prevent further spread through the population. This form of proactive, suppression level testing allows communities to be one step ahead of the virus, preventing outbreaks and keeping new case numbers low.
To utilize an already overused phrase – we are in unprecedented times. Therefore, there is no consensus on the best way to proceed with nationwide mass testing. However, numerous routes have been proposed. As suggested in a recent BMJ Editorial, a mass testing protocol should mirror some of the successful screening procedures that have been implemented in recent years [3].
However, many countries are already failing to meet their testing targets. To maintain suppression level testing, experts from the Harvard Global Health Institute (MA, USA) estimate a need to test around 4 million people per day in the USA alone. So, what would a feasible mass testing procedure look like? And how can we test a nation?
---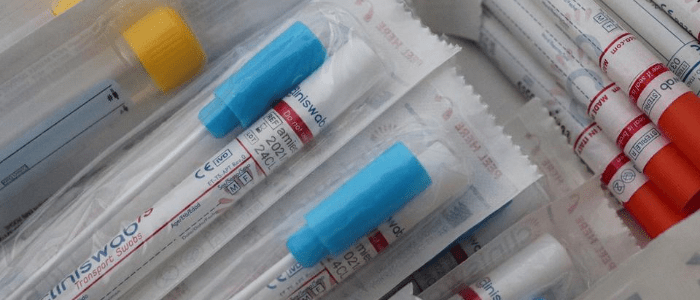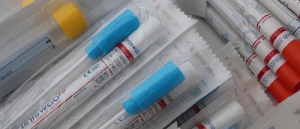 Detecting SARS-CoV-2: how does COVID-19 testing work?
Having participated in a recent COVID-19 testing study, Abigail Sawyer describes the testing process and answers frequently asked questions about COVID-19 testing.
---
Rapid results for COVID-19 mass testing
Though a daunting task, the precedent has been set for a mass testing program by the University of Illinois Urbana-Champaign (IL, USA). Utilizing their saliva-based COVID-19 test, which has recently been granted US FDA Emergency Use Authorization, the University is able to test up to 20,000 staff and students a day. As of August 16, all University faculty and students who participate in on-campus activities are required to participate in on-campus testing a minimum of twice a week. The results are returned to them in as little as 5 hours via an online health portal.
Unlike the nasopharyngeal swab, the Illinois-developed saliva-based test, named I-COVID, requires the collection of a small sample of drool. This can then be quickly and safely processed in the lab, yielding results promptly even when the tests are being performed at high volumes. As part of the analysis process, the virus is inactivated which makes it very safe for the workers in the lab.
"Direct saliva testing can address bottlenecks of time, cost and supplies. Our test also has unique features that enable fast and frequent testing on a large scale, and we are now working together with many partners to make our testing method broadly available as soon as possible," explained one of the test's designers, Martin Burke.
The research team has made information regarding the test and its procedure publicly available as a preprint, in which they stress that the test is "operationally simple, utilizes readily available materials, and can be easily implemented by existing testing sites, thus allowing for high-throughput, rapid, and repeat testing of large populations" [4].
CRISPR and COVID-19
The University of Illinois is not the only institution developing a scalable, rapid COVID-19 test, with many other labs in both academia and industry working towards the same goal. At the start of July, Sherlock Biosciences and binx health (both MA, USA) announced their plan to develop the world's first point-of-care diagnostic test that would combine the binx io diagnostic platform with SHERLOCKTM CRISPR technology. Together, the two technologies will allow for rapid, accurate detection of SARS-CoV-2, enabling fast results in almost any setting. The collaborating companies are hoping to launch their test in the latter half of 2020.
Sherlock gained emergency FDA approval for the use of their SARS-CoV-2 SHERLOCK technology [5] as a diagnostic last May, making it the first FDA-authorized use of CRISPR technology ever. The technology is a Cas13a-based CRISPR system that identifies an RNA sequence specific to SARS-CoV-2 in patent samples. If the sequence is present, the Cas13a enzyme is activated and it releases a detectable signal.
Not stopping there, Sherlock is also working on their INSPECTR technology to create an at-home COVID-19 test that works similar to a pregnancy test, allowing for fast, equipment-free identification of SARS-CoV-2 infection. Developed by Sherlock founders and collaborators at the Wyss Institute of Harvard University (MA, USA), the synthetic biology-based diagnostics platform uses freeze-dried synthetic gene networks that act as molecular biosensors and can be programmed to identify a specific pathogen- or host cell-derived nucleic acid. The test takes the form of a simple paper strip and can be mass produced cheaply and efficiently.
---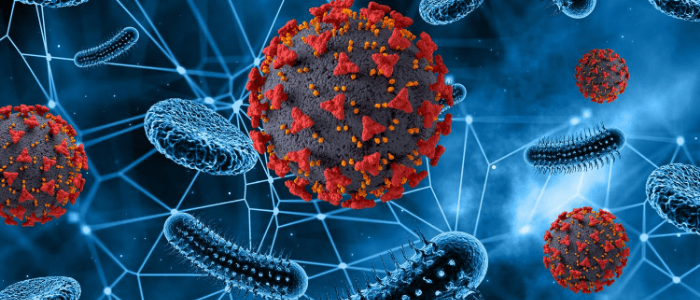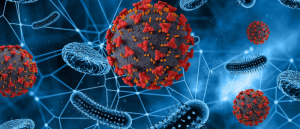 The data of a pandemic: how has data influenced our understanding of COVID-19?
Data has been key to understanding the COVID-19 pandemic. Here, we explore some of the data-driven techniques that have been used, as well as highlight some of the shortcomings and gaps in the knowledge.
---
The trouble with testing
Implementing a COVID-19 mass testing procedure is easier said than done. Already testing capacity is limited, with many centers facing long lines and delays in getting results. Shortages are also causing issues, and a lack of equipment and supplies, such as the reagents needed for the test, only add to the delays. In terms of workload, there simply aren't enough hours in the day for already overstretched labs to process millions of tests. To introduce mass testing under the current regime would be an unmitigated disaster.
Therefore, a paper test, such as the INSPECTR mentioned above, holds the potential to rapidly change the course of the pandemic. Though such a test is by no means perfect, by negating the need for complex reagents and long analysis times in the lab, a paper test would allow individuals to test themselves at home daily, quickly finding out whether or not they are infectious. A positive paper test could then prompt an individual to apply for a more specific lab-based test to confirm the results.
Given the pushback towards wearing masks, daily testing is bound to meet some resistance from the public and any such policy will never achieve 100% community compliance. However, if required, incentives could be utilized in order to encourage uptake of the test. For example, an employer could ask that employees demonstrate their negative test of that day prior to them beginning work. Likewise, as restaurants and bars open up, people could be asked to show a photo of their most recent test before they are allowed to enter. Though this would not change the mind of the most ardent anti-maskers, it may encourage those on the fence about a mass testing policy to participate.
Another issue with self-testing is the loss of data that is gained from testing sites. The vast amount of COVID-19 data has been instrumental in increasing knowledge of the virus, and unless people report their home-based test it would be harder to track the spread. Any mass testing program where the tests are taken out of the lab and into the hands of the public would require a substantial track and trace system that allows individuals to easily report their daily test result. Though some countries, such as South Korea and Germany, have such systems in place, others, such as the UK and USA, still have a way to go.
Is it feasible?
It will likely be a while before a feasible COVID-19 mass testing procedure is available for worldwide use. Tests and tracking systems need to be developed and perfected before they can be rolled out nation-, if not world-, wide. However, many experts believe that mass testing is the next step in our response to COVID-19, as well as towards reopening the economy.
A second lockdown is the last thing anyone wants. The economic crisis caused by the first lockdown will likely take decades to recover from, with many people losing their jobs and poverty levels increasing. As it is, COVID-19 may be an indirect cause of death for years to come, be it from mental health issues triggered due to months of isolation or future poverty caused by economic hardship. To prevent further direct COVID-19 deaths and get a grasp on the spread of the disease, mass testing – with functional tracing and self-isolation – is an obvious, if imperfect, solution.
---