Sample collection and preservation in public health studies
---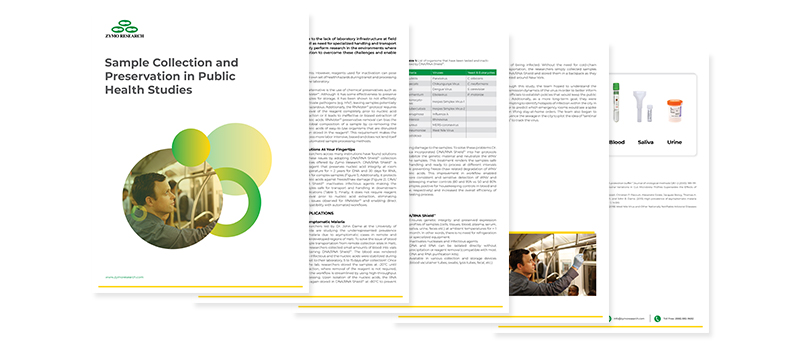 Public health research can be challenging and costly due to the lack of laboratory infrastructure at field collection sites, extensive sample collection periods, as well as the need for specialized handling and transport of samples. These obstacles hinder the ability to effectively perform research in the environments where subjects reside. This guide details an innovative solution to overcome these challenges and enable accurate sample collection.
Use the register tab to get the guide and discover:
Current issues with infectious disease sample collection and the shortcomings of current established approaches
A solution to common infectious disease sample collection challenges
Some examples of the solution in action against Malaria, West Nile Virus and COVID-19
And much more!
---