Categories // DNA sequencing //
RGEN-ISL shows there is plenty more than FISH in the sea of genome sequence analysis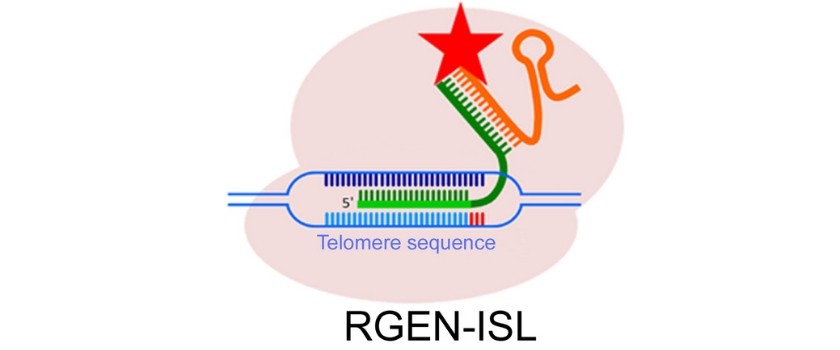 A new method for conducting genome sequence analysis in situ allows researchers to study the sequence without disrupting chromosome structure.
A new method for conducting genome sequence analysis using CRISPR/Cas9 mediated techniques has allowed researchers to examine sequences without disrupting the structure of chromatin. The study, led by Andreas Houben of the Leibniz Institute of Plant Genetics and Crop Plant Research (Gatersleben, Germany) could help provide novel insights into the spatiotemporal structure of chromosomes and the sequences within them.
The previous standard for examining in situ DNA sequences at a chromosomal level was fluorescence in situ hybridization (FISH), which requires the denaturation of chromatin, therefore disrupting the structure of the chromosome. To address this issue, the research team combined CRISPR/Cas9 with the fluorescence labeling technique of FISH, to bypass the denaturation step.
The resulting technique, named RNA-guided endonuclease – in situ labeling-tool (RGEN-ISL) enables the labeling of specific sequences of DNA, while keeping the chromatin and chromosomes intact. Further protein-detection methods can also be incorporated into the process, allowing for the instantaneous visualization of the labeling process.
On the completion of comparative tests, the technique was found to be more efficient, faster and less expensive than other method combinations like FISH and immunohistochemistry. RGEN-ISL also functions across a greater temperature range, from 4oC-37oC, and the real-time visualization of the labeling process clearly displays the mechanics of the reaction.
First developed and studied in plants, Houben has also shown that REGN-ISL functions well in human genomes, indicating that it could be universally applicable among all organisms.
It would seem then that Houben and his team have developed a technique that can do it all, a trailblazing sequence labeling method that could replace FISH. But while, clearly, this is a technique with vast potential to further research into the genome and, perhaps more specifically, cytogenetics there are still some limitations to be overcome before REGN-ISL can be held in quite such high esteem.
REGN-ISL can only target repeat sequences, which are common in the plant genomes that the technique was first developed to operate in. The next step in this research is to overcome this limitation. Takayoshi Ishii (Tottori University, Japan), whose initial ideas inspired the development of REGN-ISL, believes that this system could be manipulated to visualize single copy sequences in the future. The future looks bright for cytogenetics.
Written By Tristan Free
Updated 14 May, 2019
Related Tags