Application Note: spatially-resolved heterogeneity of triple-negative breast cancer
---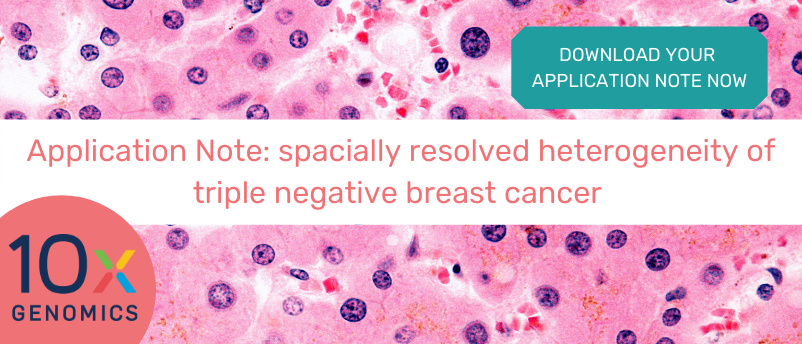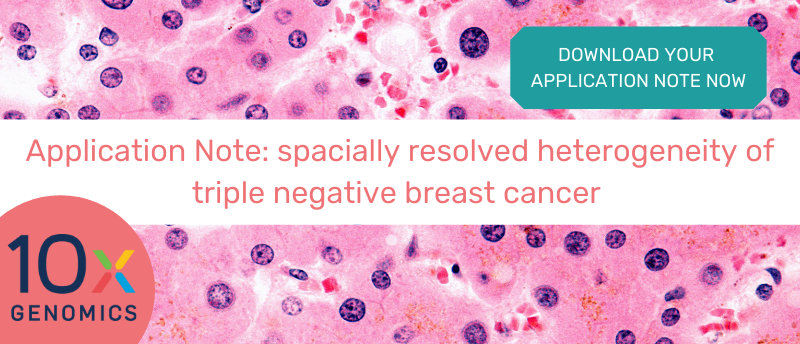 This Application Note by 10x Genomics illustrates how the integration of spatial and single nuclei gene expression data can better characterize triple- negative breast cancer by resolving intratumoral heterogeneity, defining the extent of immune infiltration, and localizing specific cell types and states.
Download Application Note
More information
This Application Note highlights:
The characterization of intratumoral heterogeneity within pathologist-annotated invasive carcinoma
The integration of spatial and single cell gene expression data to visualize localized enrichment of specific cell subtypes and states
The refinement of immune-cell boundaries and immune cell-type composition
… And much more!
This content was provided by 10x Genomics.
---