Objective sample analysis control for infectious disease research
---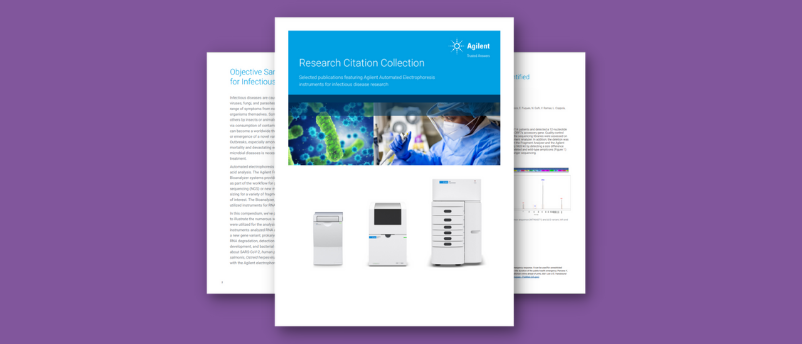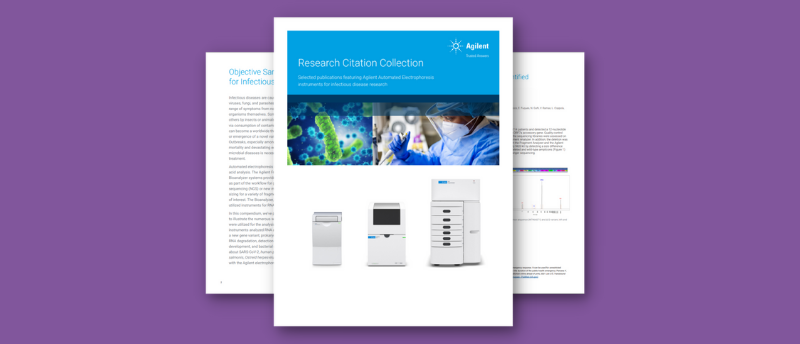 Automated electrophoresis is a powerful tool for microbial, fungal and viral nucleic acid analysis. The Agilent Fragment Analyzer, Agilent TapeStation and Agilent Bioanalyzer systems provide a fast and effective method for sample quality control as part of the workflow for genomic analysis applications, such as NGS or new method development. In addition, they deliver reliable sizing for a variety of fragment analysis applications that directly identify biomarkers of interest.
In this compendium, we've provided synopses of nine peer-reviewed publications to illustrate the numerous ways the Agilent automated electrophoresis systems were utilized for the analysis of different infectious diseases.
Download here
More information
Includes articles such as:
A Deletion in SARS-CoV-2 ORF7 Identified in COVID-19 Outbreak in Uruguay
Early Endonuclease-Mediated Evasion of RNA Sensing Ensures Efficient Coronavirus Replication
HPV Insertional Pattern as a Personalized Tumor Marker for the Optimized Tumor Diagnosis and Follow-up of Patients with HPV-Associated Carcinomas: A Case Report
And much more!
This content was provided by Agilent.
---