Quantitative and Reproducible Bioconjugation with SoluLINK® Technology
---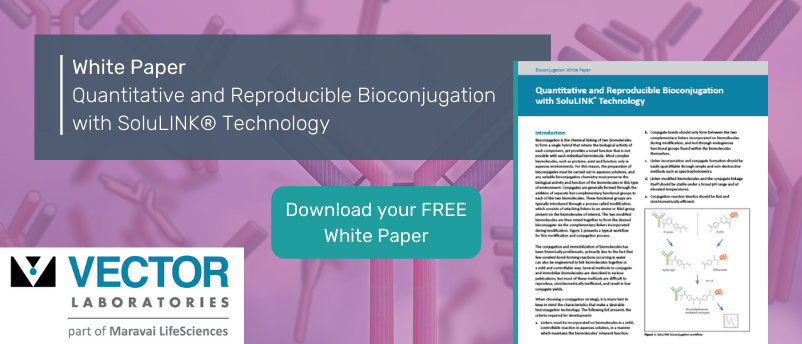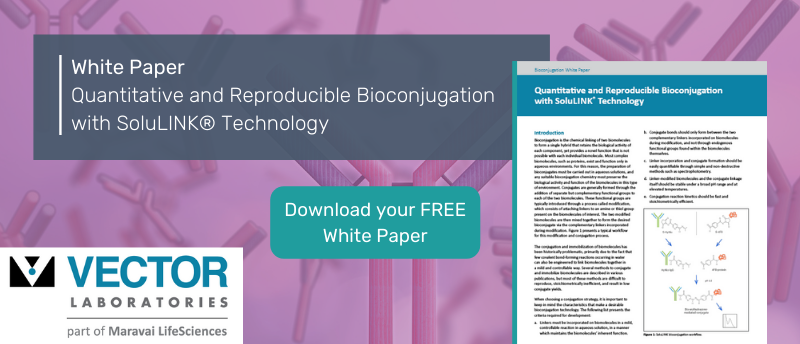 What are the critical factors to bioconjugation success? Explore the workflow and learn how you can get started with quantitative and reproducible bioconjugation.
This White Paper includes:
• Considerations for selecting a conjugation strategy
• Advantages of monitoring conjugation with a quantitative approach
• Approaches for conjugating antibodies, oligonucleotides, and proteins
• Tools for biomolecule capture, including streptavidin magnetic beads and streptavidin agarose
Download White Paper
More information
Fill in the form below in order to download this White Paper. If you're already a member of BioTechniques, your details should be pre-filled so you can get your free download even quicker!



SoluLINK bioconjugation technology has been engineered to
efficiently and easily prepare biomolecule conjugates. This
technology is superior to classical methods, and it better satisfies
the stringent requirements demanded by certain applications.
The ability to easily quantify linker incorporation and conjugate
formation allows for an unparalleled level of reproducibility
in conjugate formation. SoluLINK technology has been cited
in hundreds of research articles, and is used by many top
biotechnology companies worldwide.
This content was provided by Vector Laboratories.
---