How to promote your research: To be or not to be online?
---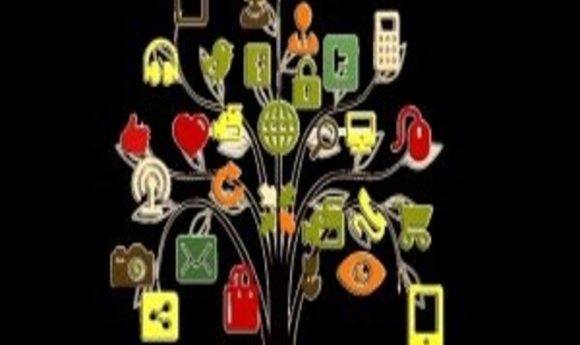 In this digital age, will researchers need a strong social media presence for their work to get noticed, cited, and recognized?
In August 2017, Matthew Hartings from the American University in Washington, DC was excited to present his research at the American Chemical Society national conference. For more than 200 years, this conference, with thousands of attendees, has served as a hub for chemists worldwide to meet. But as Hartings addressed the 20 or so people that ended up attending his session, he wondered if this traditional means of scientific communication could keep up with the changing times.
Using Twitter, for example, Hartings might have reached about the same number of people while sitting in the comfort of his office. The scope of his audience would have been broader, the conversation would have been less formal, and the discussion would have lasted longer than the allotted time at the conference. Additionally, the conversation thread would remain documented for anyone to easily find later on using the appropriate keywords.
"I personally feel a lot of these social networks as a continuous research conference. It's a place to exchange ideas and hear what other people are thinking," said Hartings.
Hartings is not alone in embracing social media for science outreach. The easy availability of the internet and the explosion of social networking platforms over the past decade have enticed many scientists. Some researchers even prefer the inclusive nature of social media over conferences, where attendance is subject to the availability of funding.
"It's a tool that's nice because it democratizes the information," said Paul Bracher, a professor at Saint Louis University. "It's not just the privileged elite who can have a conversation; everyone can have a conversation."
Pros and Cons
The need to promote one's work beyond publishing and presenting at conferences did not always exist, but the publishing industry has witnessed a dramatic surge over the years, leading to millions of papers being published each year. The number of predatory journals that publish papers without the traditional vetting process has also increased.
"We need to do something that allows our work to be discovered and to be raised above the noise," said Antony Williams, a scientist at the Environmental Protection Agency.
Williams is a staunch supporter of using the freely available social media resources to promote science. His own introduction to social media occurred few years ago when he realized its utility for engaging people in discussions regarding his blog and his online chemistry database. Bracher and Hartings also discovered the power of social media, particularly Twitter, about a decade ago for promoting their respective blogs.
But being among the few academics that used social media was tricky back then. Most senior and established scientists frowned upon online activity, considering it to be a waste of time. "They thought the only way to¬¬¬¬ promote your work is giving talks and publishing," said Bracher.
Over the years, more and more scientists have jumped onto the social media bandwagon, but many still question the legitimacy of this approach. "I think social media is not a reliable source of scientific knowledge," said Paula Sanchez-Baeza, a postdoctoral researcher at the Ludwig Maximilian University of Munich. She believes that many scientists are skeptical of people posting content without fact-checking, which can cause confusion and misconceptions about scientific facts.
Promoting Your Brand
These days, academics are heavily burdened under multifaceted demands for research, grant writing, teaching, and publishing. This causes some reluctance about dedicating their remaining time to online promotion of their scientific work. Williams argues that the time invested by researchers on social media is much lower than on other duties and is worthwhile considering the returns it offers.
Like any other scientist, Williams believes in solid proof, so he conducted an experiment to analyze the benefits of promoting one's work via social media. He came across a claim by Kudos, a tool that amplifies outreach by allowing users to enhance, explain, and share their work, that articles enriched on their site get 25% more click-throughs to publisher sites than those that are not enriched. Kudos also measures visits and citations for papers as well as the overall visibility of the paper.
Williams decided to compare the impact of one of his papers before and after promotion. One quantitative measure of short-term impact is the Altmetrics score, which is calculated from the number of views, discussions, bookmarks, and shares of an article online. He uploaded one of his published papers to Kudos, but made no other efforts to promote it; his Altmetrics score was 0. Then, Williams shared his article via Twitter and Facebook. He explained it in depth on Kudos and further enriched it by linking it to blogs and other resources.
Within 48 hours of promotion, Williams noted that the Altmetrics score for his article had jumped to 7, since his paper already had been viewed 10-times as many as it had before promotion.
"I think the results kind of speak for themselves in terms of various people connecting with me, and people indulging in conversations and discussions with me," he said.
"People have seen that engagement online—in whatever forms that they are doing—actually being engaged has helped to bring in more citations," Hartings added in support.
Science is Only Real When Shared
Scientists indulging in social media insist that its benefits extend far beyond self promotion. Networking platforms build valuable virtual collaborations to help researchers do better science. For instance, Hartings often relies on quality feedback on his queries or ideas regarding synthesis protocols from his online network, which compensates for the limited number of colleagues doing related work in his small department.
Researchers also find unprecedented opportunities by engaging with people on these platforms. "After I became a PI, just through interacting on Twitter, I was asked to write several articles for Nature Chemistry, which is one of our top-rated journals," said Hartings. "I don't think I would have been able to get those without Twitter."
Rewatee Gokhale, a postdoctoral fellow at the Icahn School of Medicine at Mount Sinai, landed an interview for a postdoctoral position that she had accidentally stumbled upon while browsing Twitter.
It seems that social media favors the bold with interaction being the key to building networks. But engagement needs patience and, more importantly, the ability and interest to communicate.
"Not everyone can discuss science. I think I would not be accurate as I don't have talent to put it in simple words. So, I wouldn't manage to reach common people," said Sanchez-Baeza. This rings true for many scientists who struggle with online communication. Some are introverts, while some simply lack the technological prowess. These individuals can benefit by listening in on online conversations, even if they don't contribute. According to Bracher, "It's like being a fly on the wall."
Currently many scientists use social media for the news feed, rather than to promote their own research. They simplify follow journals or individual experts to learn about the latest updates in the field in one place, rather than scouting different independent websites.
Gokhale added the trend of live tweeting from conferences to the list of opportunities for passive learning on social media. Recently, she was unable to attend a conference, but caught glimpses of the presentations by following real-time tweets. "That was super cool! That's more common now than 5 years ago, so that's a neat aspect of social media," she said.
Tips on Getting Started
Once scientists decide to embrace social media for science outreach, where do they begin? The number of social media tools can be intimidating.
Williams recently authored a paper where he divided the different platforms into categories depending on their goals. LinkedIn, for instance, is excellent for building a professional profile and networking, while blogging, Twitter, and Facebook are effective sharing platforms (1).
Using a combination of these tools maximizes the dissemination of information, but there is no perfect recipe. Each person can choose their preferred medium depending on their comfort level.
"The way I do science communication is mostly on Twitter," declared Hartings. Gokhale intermittently uses Twitter to promote a published paper or a conference talk, but finds daily tweeting about her academic life, "far too mundane." For her, blogging is a more suitable platform to assimilate and report a day's or a week's worth of work.
Whatever the choice of medium, various resources exist to help scientists get started. "There is a lag phase initially, but once you get the hang of it … it's not that hard to get into it," said Gokhale.
Winds of Change
The younger generation of researchers grew up in the digital age, but an increasing number of senior or mid-career scientists now are promoting their labs on social media as well. "I think I have seen that grow over the last 7 years," noted Gokhale. She believes that mainstream journals embracing social media have helped scientists view it as legitimate.
"As time marches on, more and more of that older guard is being converted to the idea that social media is another platform to promote and publicize your work so that more people can see it," agreed Bracher. Increasingly, scientists are realizing that the discussions that take place online are just as important as talks on campus or conversations around the water cooler. Bracher urges others to think of social media as another venue for outreach that happens to be more open, accessible, and archived.
---