Future Science Future Star finalist: Irfan Khan
---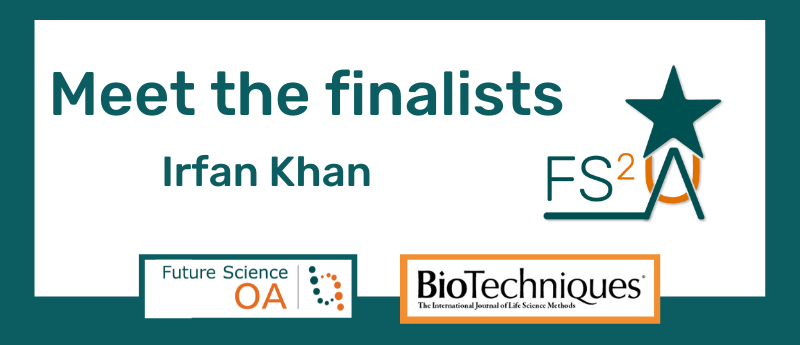 This year's stars for the Future Science Future Star Award have been narrowed down to four outstanding finalists. Irfan Khan from the University of Karachi (Sindh, Pakistan) is an Assistant Professor in the field of stem cell research.
Here Irfan discusses his career, as well as his aims for the future.
Please tell us about your career to date
I completed my PhD in Molecular Medicine, and post-doctoral training in Regenerative Medicine from Oakland University (MI, USA) and Tissue Engineering from University of Bordeaux (France). Since 2017, I have been working as an Assistant Professor in Molecular Medicine at the Dr. Panjwani Center for Molecular Medicine and Drug Research (PCMD), International Center for Chemical and Biological Sciences, University of Karachi, Pakistan.
My current research revolves around molecular mechanisms that maintain stemness and induce differentiation in stem cells. My research projects involve isolation, characterization, and transplantation of bone marrow and human umbilical-cord-derived mesenchymal stem cells into the animal models of cardiovascular injury, intervertebral disc degeneration and diabetic pressure wounds. My future research interests include trans-differentiation of stem cells into neurons, cardiomyocytes, insulin-secreting beta cells and skin fibroblasts with the help of chemicals, as well as genetic and epigenetic modifications. I am also interested in establishing good manufacturing practices (GMP) for human umbilical-cord-derived stem cells in Pakistan and transforming current basic stem-cell research into translational medicine.
Please tell us more about your work? What made you choose a career in this field?
During my undergraduate studies, I was always curious about diseases and human suffering. This motivated me to develop an interest in the study of cell and molecular biology in order to more deeply understand the mechanisms involved in biological processes, leading me towards my career as a researcher in the field of regenerative medicine.
Whilst at Oakland University, I was able to get experience working in a stem-cell research lab equipped with conventional PCR, gel documentation systems, protein and DNA electrophoresis systems and a cell culture section. Working here naturally led me towards my current research focus.
---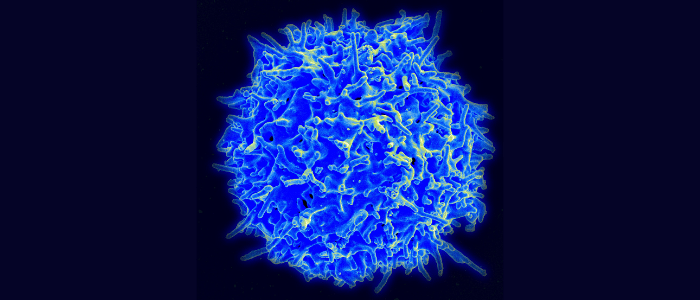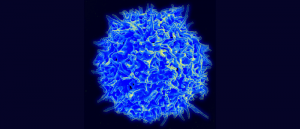 Are we on the path to a universal cancer immunotherapy?
Recent discoveries of 'universal' T cells – avoiding HLA – could bring back the hope of an 'off-the-shelf', one-size-fits-all cancer immunotherapy.
---
Now, my research focuses on the isolation, propagation, characterization and modification of mesenchymal stem cells (MSCs) from perinatal sources, and analysis of their regeneration potential by transplanting these cells in animal models of various diseases, including intervertebral disc degeneration, diabetic wound and myocardial infarction. Differentiated stem cells are characterized by various techniques including flow cytometry, western blotting and immunocytochemistry. To check if the regenerated tissues are functional, we analyze tissue-specific genes using real-time PCR and proteins by immunohistochemistry.
My research group has also established a wide network of collaborations at the national and international levels. A large number of students are trained to establish a stem-cell facility at their institutes. At the undergraduate level, students from various universities of Pakistan get basic hands-on training under the Summer Internship Program conducted every year at the PCMD.
Currently, nine post-graduate students – especially young women – are working under my supervision. I train them on the cutting-edge techniques and instrumentation in stem cells and regenerative medicine. A number of students at the institute are benefiting from the experience in cell and molecular biology techniques and animal disease models.
What is the most difficult challenge you have encountered in your work and how did you overcome it?
After my first post-doctoral training at Oakland University – where I was trained to work with human perinatal stem cells – I established animal models for human stem-cell applications in my laboratory when I came back to serve my country. The models include spinal-cord injury, skin burns, cardiac injury and liver cirrhosis. We obtained promising results and our data are published in peer-reviewed international journals.
Now I think it is time to translate current basic research into clinical practice; this is the most challenging part and my future goal. For this, we designed several human studies as well as plans to set up the first National Stem Cell Bank and GMP Facility for clinical-grade stem-cell production and applied for funding to a number of local and international funding agencies. Many of our applications were not considered for funding until recently when the Ministry of Science and Technology (Islamabad, Pakistan) approved our proposed project. Setting up the first National Stem Cell Bank and GMP Facility for clinical-grade stem-cell production in Pakistan will begin early next year. This will be the first step towards conducting clinical trials for degenerative illnesses. Therefore, bumpy roads are still ahead, but I am confident that with the help of my team members, we will be able to overcome all hurdles that will come our way.
Which of your publications best highlights your career to date?
I consider the following two publications as my best publications in the field of stem-cell research. In these studies, animal models of myocardial infarction were established by ligating the left anterior descending coronary artery. This model enhanced my surgery skills for small animal survival surgeries. I also quired new experiences and skills in histopathology and echocardiography for this study. The unique feature of our findings presented in these papers demonstrates that the conditioning of stem cells prior to implantation in an infarcted myocardium enhances their potential to survive and establish themselves in the harsh microenvironment of ischemic heart tissue. The references for these papers are given below:
Khan I, Ali A, Akhter MA et al. Epac-Rap1 activated mesenchymal stem cells improve cardiac function in rat model of myocardial infarction.  Ther.35(2), e12248, (2017).
What are your main aims for the future?
One of my main aims is to establish a GMP facility in Pakistan for human perinatal stem cells and their applications. The use of adult stem cells for regenerative medicine is a promising area of clinical research due to their ability to regenerate injured, damaged or lost tissues in degenerative illnesses like neurological disorders, cardiovascular diseases, diabetes, multiple sclerosis, bone repair, liver disease, spinal cord injuries, intervertebral disc degeneration and many more.
Translating basic stem-cell research into routine clinical practice is a complex multi-step process that entails serious challenges. Achieving the expected therapeutic benefits while managing the potential risks and complying with the existing regulations and guidelines exemplifies the complexity of these challenges. While regulations are in place in the United States and European Union, Pakistan does not have a well-defined regulatory framework for stem-cell-based products (SCBP). Currently, only a few studies have been conducted with progenitor stem cells without growing them in pure cultures or establishing cell lines.
As stem cell products are significantly different from pharmaceuticals, there are several areas that need to be addressed. These range from establishing stem-cell batch consistency, stability, uniformity and efficacy through pre-clinical and clinical studies. Currently, available growth factors used for stem cells are xenogenic in nature, which limits their application in clinical-grade stem cell production for human transplantation. Therefore, our goal is to optimize cryopreservation and revival procedures of stem cells from cord blood and tissue and establish basic criteria for the growth of stem cells in xeno-free conditions. This will ensure the production of clinical-grade stem cells suitable for human transplantation. One of our goals is to target molecular and cellular characterization of cord blood and cord-tissue-derived stem cells to achieve the criteria of the International Society for Stem Cell Research (Il, USA) and also to evaluate the safety and efficacy of these stem cells by conducting preclinical studies on larger animals in order to check their therapeutic feasibility for human use.
Where do you hope to see yourself in 5 years?
During the next 5 years, I see myself as a group leader in the field of regenerative medicine in Pakistan to produce and commercialize stem cells for therapeutic applications in humans. I hope to be part of the team in collaboration with clinicians to conduct clinical trials for the use of stem cells in humans especially for skin injuries, cardiovascular diseases and spinal cord injuries.
I also aspire to have trained a team of young researchers and dedicated clinicians working in this emerging field. I hope that the National Stem Cell Bank will be fully functional, providing support to the general public in the fight against degenerative illness and overcoming issues related to organ failure, to give a better quality of life to patients in Pakistan and other developing countries.
Why do you feel you deserve this award?
Awards and recognitions are always admired and are a source of motivation. One always feels good and tries to excel more. Such awards should be routinely presented so that others can get an idea of your research work. I came a long way to achieve my goals and am still trying hard to fulfill my dreams of serving my people. I work hard as a dedicated life science researcher and I feel that my hard work deserves recognition. There is still a long way to go and I think the motivation that I receive with this recognition will help me to work with more vigor and enthusiasm.
---