The remote-controlled lab
---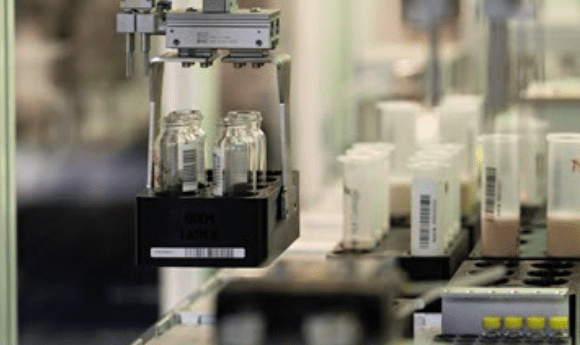 Scientists all over the world can now synthesize, test and optimize drug discovery compounds without needing to set foot in a lab themselves.
The Lilly Life Sciences Studio lab, formed from a collaboration between Eli Lilly (IN, USA) and Strateos (CA, USA), is a first-of-its-kind, fully automatic remote-controlled lab. Open to anyone, the new resource can be accessed by web browser from anywhere in the world via a robotic cloud-based platform.
The lab integrates automated biology and chemistry research capabilities for drug discovery purposes, with the equipment all set up in a closed-loop system. By bringing together several stages of the drug discovery process, including design, synthesis, purification and analysis, the integrated system allows for a high degree of reproducibility for all that use it and enables users to run and refine experiments in real-time.
---
---
In physical space, the lab occupies 11,500 square feet in the Lilly Biotechnology Center in San Diego (CA, USA) and has space for over 100 instruments and storage of over 5 million compounds. However, the equipment can be utilized by anyone, located anywhere in the world with an internet connection. Operated on the Strateos Robotic Cloud Lab platform, scientists are able to remotely control their experiments on the secure web-based interface.
"Lilly and Strateos have long histories of leadership in lab automation and we are pleased to combine our collective expertise to expanded access to this facility via the Strateos Robotic Cloud Lab platform. This laboratory represents the next evolution in drug discovery as we close the loop of synthesis and testing," commented Mark Fischer-Colbrie, CEO at Strateos.
Costing a mere $90 million, the remote-controlled lab doesn't come cheap, yet Lilly hope it will help in expanding their research footprint. Access to the lab is available to new and existing users of Strateos via the website.
---