Molecular Cartography of brain organoids to unravel the spatial logic of neural tissue development
---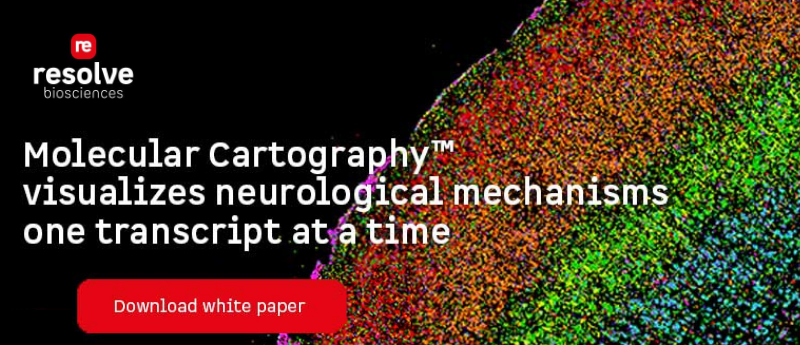 Discover how Molecular Cartography can be utilized to interrogate brain organoids, providing in depth insights into neural tissue development in this White Paper from resolve biosciences.
Download White Paper
More information
Fill in the form below in order to download this White Paper. If you're already a member of BioTechniques, your details should be pre-filled so you can get your free download even quicker!



This white paper reveals:
The ability to capture spatiotemporal gene expression through the segregation of neuronal layers during neurogenesis in embryonic stem-cell-derived human organoids.
The questions surrounding the selectivity of outer radial glia cell (oRG) markers and highlights the need to adopt new oRG-specific markers for evolutionary studies.
How Molecular Cartography enables exploration of spatial gene expression changes in diverse cell subpopulations through a variety of developmental stages in brain organoids.
Our Molecular Cartography platform is a groundbreaking multi-analyte and highly multiplex spatial analysis technology that enables scientists to resolve the most complex biological challenges in areas such as oncology, neuroscience, and infectious disease.
The pioneering platform produces deep contextual data sets that illuminate molecular interactions at subcellular resolution, while preserving the sample tissue. The initial applications of Resolve's Molecular Cartography platform deliver the highest-resolution view of transcriptomic activity and provide the ability to interrogate hundreds of genes in a single run. Future solutions will add DNA, protein, and metabolomic data layers. Unlike current approaches, Resolve's technology provides the required sensitivity, specificity, and workflow convenience to elucidate the cell's complex transcriptional landscape.
The Molecular Cartography platform has been under development since 2016 and is currently available through an oversubscribed early access program.
This content was provided by Resolve BioSciences.
---