New therapeutic drug could be reversing memory loss associated with age-related or mental health disorders.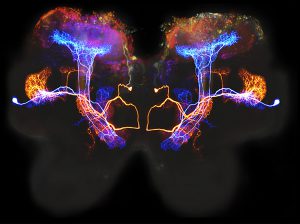 Memory loss is a characteristic yet debilitating symptom that occurs as a result of many neurodegenerative and age-related diseases as well as mental health disorders. There is currently no effective treatment available for clinical use.
In a series of papers, the latest being recently published in Molecular Neuropsychiatry, researchers from Toronto's Centre for Addiction and Mental Health (ON, Canada) have identified the specific impairments that occur to GABAergic neurons in memory-loss and demonstrated the ability of new therapeutic molecules to act on these targets and improve cognitive function.
Receptors on neurons of the GABA neurotransmitter system were found to be associated with the mood and memory symptoms found in depression and aging. In binding to these receptors, the molecules were able to activate them and exert their therapeutic effect.
A single dose of the molecules was administered in preclinical models for stress-induced memory loss. The experiment, reproduced more than 15 times, consistently showed results of memory performance returning 30 minutes later. In another experiment, this time using models of aging, memory decline was reversed, and performance increased by 80%, reaching levels similar to those seen in earlier stages of adulthood. With daily treatment the results were shown to last over two months.
"The aged cells regrew to appear the same as young brain cells, showing that our novel molecules can modify the brain in addition to improving symptoms," explained lead scientist Etienne Sibille. "We've shown that our molecules enter the brain, are safe, activate the target cells and reverse the cognitive deficit of memory loss."
The team plan to be testing the molecules in clinical research settings within 2 years. If found successful, there is a wide range of potential applications. The effect of these molecules may not only help in alleviating such symptoms, they may also help in preventing the decline of memory function in the development of Alzheimer's disease.
Written By Jenny Straiton
Updated 24 May, 2019