Coronavirus culprit: spike proteins disabled by peptide drugs
---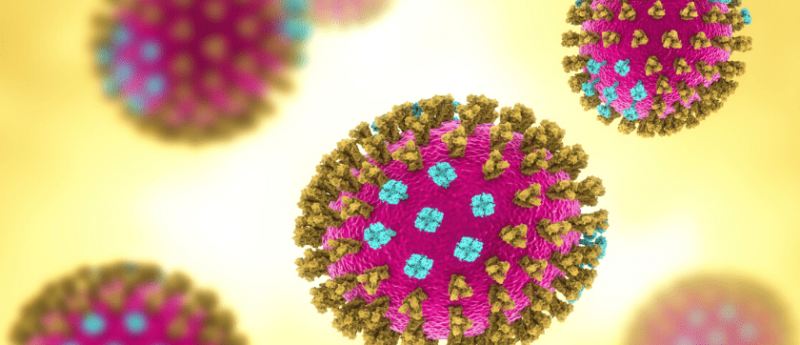 Spike proteins on the surface of coronaviruses have been a major focus in the attempts to find a therapeutic for the latest COVID-19 outbreak. Spike proteins protrude from the surface of the virus, attaching to healthy cells and infecting them, leading to development of COVID-19.
Recent work from Northwestern University (NU; MA, USA) and Massachusetts Institute of Technology (MIT; MA, USA) explores using nanostructures to disable the virus and prevent infection of healthy human cells, stopping the spread of COVID-19.
The Pentelute lab at MIT discovered a peptide molecule that binds strongly and specifically to the spike proteins on the surface of SARS-CoV-2. Although a promising find, there is one drawback to using these peptides – they are easily degraded by enzymes in the body – leading to a reduction in effectiveness.
Luckily, a Professor from NU, Samuel I. Stupp of NU's Simpson Querrey Institute (SQI), who had been working on a peptide drug delivery platform, read about the discovery from the Pentelute lab and reached out to collaborate.
Sign up to The Nanomed Zone for free
Stupp and colleagues started developing the carriers by effectively sticking millions of peptides to a nanostructure, which carries the drug in circulation in the body, protecting it until it comes into contact with the target coronavirus.
The peptide nanostructures developed by SQI have been demonstrated to be effective in regenerative medicine and show promise for testing in clinical trials. The two labs' expertise compliment perfectly, with SQI's experience in developing carriers for the protection of proteins necessary for cell signaling – key technology for antiviral vaccine development – and MIT's specialism in rapid synthesis of peptides, which is critical for clinical translation and ensuring timely production of peptide-based therapeutics for widespread use.
The SQI carriers' protective effects come from water channels in the nanostructure, which hold the antiviral peptides, providing a barrier from destructive enzymes. Initially the technology was being tested for delivery of an Alzheimer's disease drug, for which it was proving most effective.
By collaborating with different labs, including the Icahn School of Medicine at Mount Sinai (NY, USA) the researchers have been able to redirect the technology for use against spike proteins and COVID-19 and will test in animal models and human cells.
"It has been great to see how graduate students and postdocs are volunteering to contribute physically or virtually to the rapid progress of the project," commented Stupp, of SQI and one of the lead researchers on the project. "We are very excited about this joint effort with the MIT team given the importance of peptides and peptide nanostructures in the development of new therapies and vaccines."
For more free COVID-19 related content please visit our dedicated COVID-19 Hub on Infectious Diseases Hub here.
For more related news from The Nanomed Zone be sure to sign up here.
---