Ask the Experts: aducanumab
---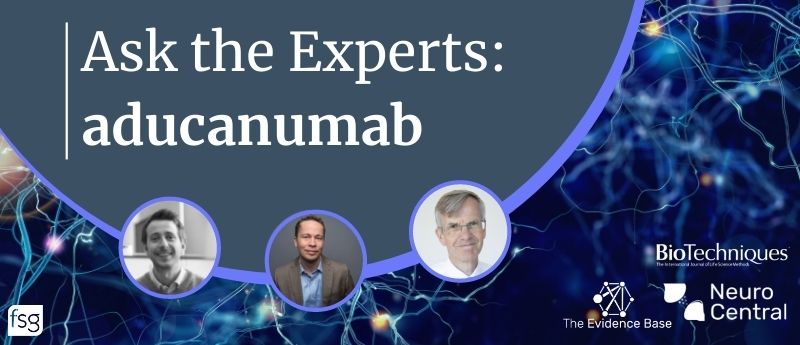 Check out this Ask the Experts feature on our sister site Neuro Central, delving into the controversial recent approval of aducanumab.
Here, key thought leaders form a panel to discuss the Alzheimer's drug that was approved for use by the US FDA in June 2021, a decision that caused much debate within the neuroscience community. To what extent has amyloid been shown to be a causative characteristic of Alzheimer's? Does – and should – the 'patient voice' play a role in these kinds of approval decisions? How may this approval impact future Alzheimer's drug approvals?
Experts for this feature include Robert Howard (University College London; UK), Mark Dallas (University of Reading; UK) and David Whitrap (Institute for Clinical and Economic Review; BS, USA). These experts provide their opinions on the questions below as we try to decipher the impacts and implications of this decision and how it was reached. Follow the links below to read the answers to each question.
Aducanumab questions:
---