Categories // New products //
Molecular Devices introduces Digital Confocal and Live Preview for the ImageXpress Pico system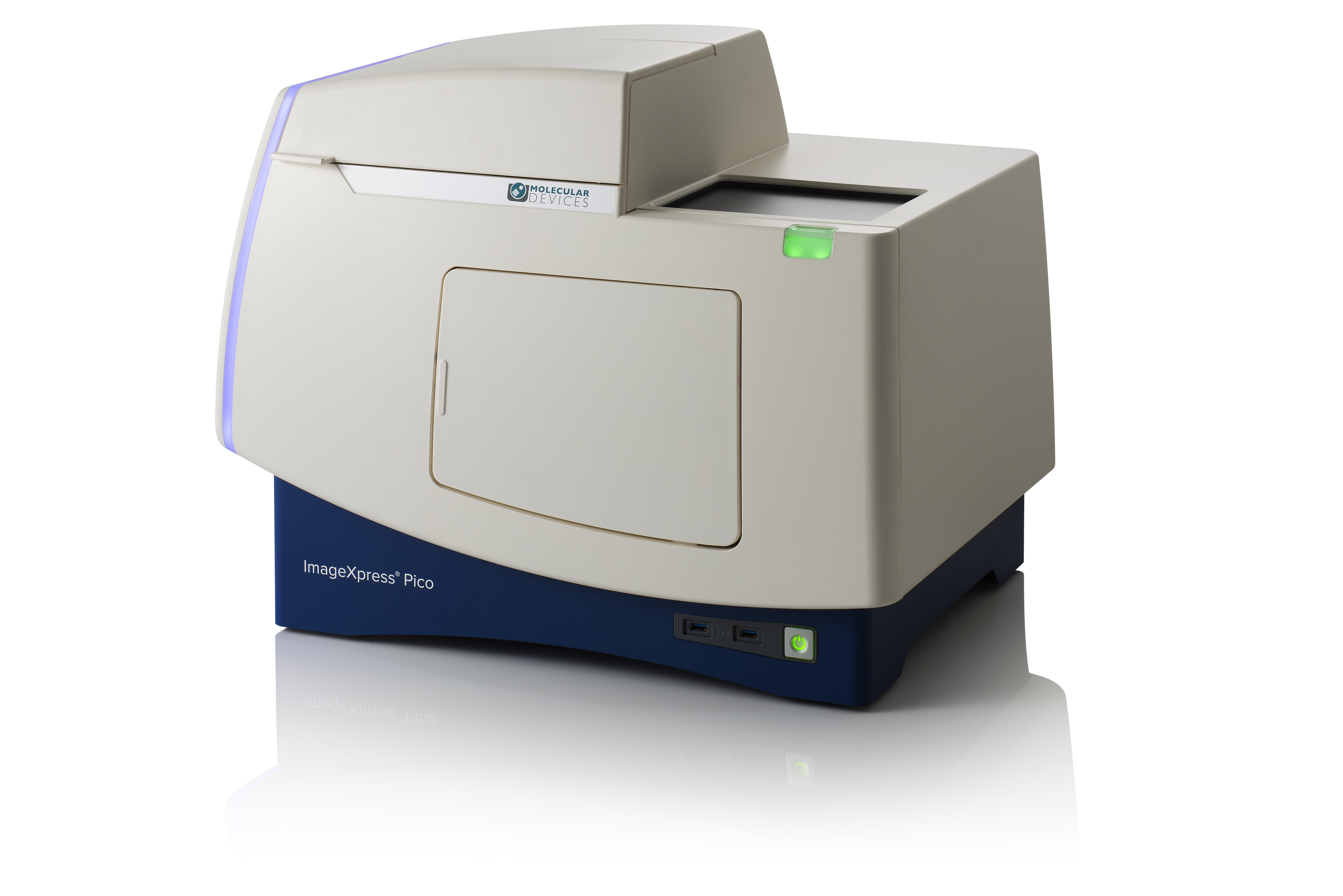 San Jose, California, 22 October 2019 – Molecular Devices, LLC. announced significant workflow advances to the ImageXpress® Pico Automated Cell Imaging System including Digital Confocal 2D on-the-fly deconvolution, Live Preview, and multiwavelength cell scoring.
The Digital Confocal option allows scientists to decrease exposure time and improve the statistical significance of their imaging data. Seamlessly integrated into CellReporterXpress® Image Acquisition and Analysis Software, these new features allow users to capture images with higher signal-to-noise data for more precise segmentation and analysis.
In addition, Live Preview, featuring click-to-center functionality, enables users to visualize their sample prior to acquisition using the virtual joystick to pan around the sample and interactively adjust focus. The mode works on all imaging labware including multi-well microplates, slides, or 35mm culture dishes.
Researchers can now simplify the identification of regions of interest, while significantly increasing resolution, resulting in improved assay quality for better phenotypic imaging in a small, affordable system.
"We pride ourselves on partnering with the scientific community to help them advance their discoveries. Our newest set of features for the ImageXpress Pico system enables scientists to take advantage of sophisticated tools such as Digital Confocal and Live Preview, previously out of reach of the average laboratory," said Susan Murphy, President of Molecular Devices.
Molecular Devices continues to lead the microscopy research community towards new discoveries utilizing a comprehensive portfolio of powerful yet easy-to-use high-content screening systems.
For more information, visit:
https://www.moleculardevices.com/pico
Read more on Molecular Devices here