---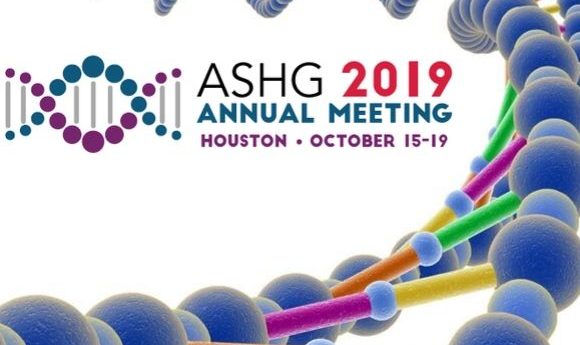 Here we answer some popular questions about ASHG 2019 and give some crucial advice on how to make the most out of the meeting if you will be attending.
What is ASHG 2019?
ASHG 2019 is this year's annual meeting of the American Society of Human Genetics. The meeting aims to gather the leading minds in human genetics to share their knowledge and research while providing networking and career advancement opportunities for human geneticists from around the globe.
This year's meeting will run from 15–19 of October.
What should I look out for at ASHG 2019?
How can I meet the BioTechniques team?
BioTechniques Digital Editor, Tristan Free, and Editor in Chief, Francesca Lake, will both be present at ASHG 2019 and are excited to meet as many BioTechniques authors and readers as possible.
If you're looking to publish, or for an opportunity to communicate your research to a wider audience, email [email protected] to arrange a meeting, or stop by booth #1146 to find out more. We are always on the lookout for new collaborations and contributions to our numerous multimedia offerings on the www.biotechniques.com website.
Answers to some of your most frequently asked questions
Where is ASHG 2019?
ASHG 2019 will be hosted at the George R. Brown Convention Center in Houston (TX, USA).
When is the registration deadline and cost for ASHG 2019?
The early registration deadline has passed but advance tickets can still be purchased up until 14 October 2019. Tickets can be purchased on site, throughout the conference.
The prices for early registration and onsite registration range from $270 to $885 and $270 to $990 respectively, depending on ASHG membership, employment status and country of origin

What is included in the ASHG 2019 registration fee?
The ASHG registration fee includes access to scientific sessions, the Exhibit & Poster Hall and CoLabs, the ASHG Career Center, the ASHG Opening Networking Reception, plenary sessions, and frequent networking opportunities.
Is there childcare at ASHG 2019?
There is childcare at the convention center which can be arranged with advanced registration here.
How can I get in touch with the ASHG 2019 team?
For general enquiries contact: [email protected]
Keep up to date with ASHG 2019
Subscribe to the BioTechniques newsletters to be kept abreast of what is happening during this year's meeting.
---