Living long, but living well
---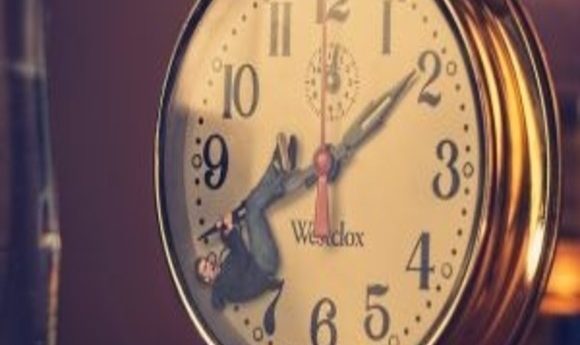 Everyone wants to live a long life, but is there much point of longevity if your twilight years are unhealthy? Researchers have developed a new toolkit for measuring health in studies of longevity.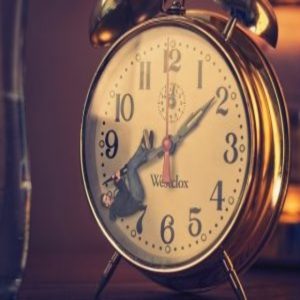 Time is ticking on our health span as a well as our life span.
Credit: MattyFlicks
Time is precious—so much so that people are desperate to extend their time on the planet by seeking out anti-aging drugs or investing in research into youth-prolonging blood transfusions. As the average global life expectancy continues to creep up, disease and illnesses associated with old age are also on the rise. Is it possible to increase lifespan without compromising one's "healthspan?" Now, researchers from the Mount Desert Island Biological Laboratory have identified markers for prolonged healthiness in the nematode Caenorhabditis elegans, developing a novel toolkit to assess age-related health.
"There was more evidence that prolonged longevity interventions are nearly ready for humans, with growing concern that these therapies are only going to increase longevity and not provide a broad spectrum increase to health," said lead author Jarod Rollins. "We wanted to resolve the confusion in the literature about which markers were the most informative for health-related aging."
The team studied both wild-type and mutant C. elegans with rapid aging and assessed their age-associated markers. "We chose this model species due to the short lifespan it has, as well as past studies being grounded in C. elegans research," explained Rollins.
When selecting markers, the team focused on distinguishing between factors that were strongly dependent on biological aging and those with little association. Markers that failed chronologically earlier in short-lived mutants were considered aging-dependent, whereas markers were considered time-dependent if they changed with age inconsistent with life span.
Locomotion was one significant marker associated with age-dependent health decline, as measured using movement speed and bending amplitude. "What's fascinating is that the bending declined in mid-to-late life cycle, which is analogous with the human comparative, grip strength," said Rollins. "This provides us with some really comparable data relevant to human longevity."
The team also found that thermotolerance—the ability to withstand high temperatures—improved with age in mutants and wild type species. "This suggests that not all aspects of health are declining with age," said Rollins. "It demonstrates the importance of looking at multiple markers for age."
Looking forward, Rollins' team hopes to save time by eliminating the need to wait out a full life cycle of the nematode for these kinds of studies. "One of the things on the horizon is using movement speed as a proxy for longevity," said Rollins. "That way, we can rapidly look at the worm's health, quickly screening different therapies, without having to wait for them to mature."
---