Are you being hangry? Researchers discover evidence for the metabolic link between hunger and mood, appearing to vindicate the phrase 'hangry' as a biological phenomenon.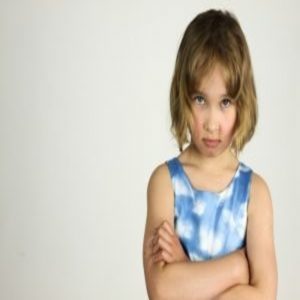 Recent research conducted at the University of Guelph (ON, Canada) and led by Thomas Horman has tested the theory that hunger can lead to a causal drop in mood; finding changes in glucose levels can have an effect on behavior. Tests were carried out on rats, inducing hypoglycemia followed by the monitoring of behavior patterns and taking blood tests to establish the metabolic changes taking place.
To induce hypoglycemia, rats were injected with a glucose metabolism blocker and placed in a specific chamber, after which they were injected with water and placed in a separate chamber.  When the rats were then given the option of entering one of the two separate chambers they avoided the first, where they had been injected with the glucose metabolism blocker. Francesco Leri, (University of Guelph) explained that, "this type of avoidance behavior is an expression of stress and anxiety."
After the rats had been subjected to hypoglycemia, blood samples were taken that found increased levels of the stress hormone corticosterone and continued study of behavior found the rats to be more lethargic than after the water injection. To prove that this lethargy was a result of the rats' mood rather than simply the lack of glucose reaching the muscles, the subjects were given a commonly prescribed anti-depressant, resulting in regular movement. "This is interesting because their muscles still weren't getting the glucose, yet their behavior changed," remarked Leri.
With the link between hypoglycemia and the induction of a low mood established, Horman described the possible impact the research could have in depression and anxiety treatment.
"The factors that lead someone to develop depression and anxiety can be different from one person to the next. Knowing that nutrition is a factor, we can include eating habits into possible treatment."
The next step for the research team is to identify if prolonged hypoglycemia is a risk factor for the onset of depression-like symptoms. "Poor mood and poor eating can become a vicious cycle in that if a person isn't eating properly, they can experience a drop in mood, and this drop in mood can make them not want to eat. If someone is constantly missing meals and constantly experiencing this stressor, the response could affect their emotional state on a more constant level," explained Horman.
Written By Tristan Free
Updated 30 April, 2019