Ebony Torrington (she/her)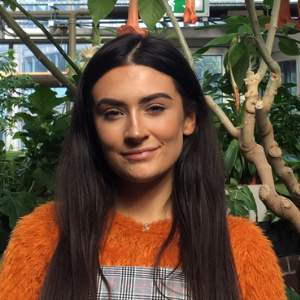 Ebony studied Biological Sciences BSc-Hons at Bournemouth University (UK), graduating in 2018 with a first-class honors degree. After failing to overcome her phobia of needles and blood, she decided to leave the personal care route and move into scientific publishing, joining Future Science Group as a Commissioning Editor in 2018. Ebony has worked on Future Medicine journals such as Personalized Medicine, Immunotherapy and Biomarkers in Medicine. She thoroughly enjoys working with others and has recently become a mentor for colleagues in the Commissioning Department. Ebony loves to socialise and is also part of the Future Science Group socials committee.
Ebony is excited to take on her new role as Managing Editor for BioTechniques, keeping up-to-date with the latest developments in techniques and advances in methodology across a wide range of scientific disciplines, with a particular interest in genomics and oncology.