Lauren Pulling (she/her)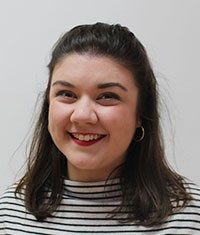 Lauren completed her degree in Neuroscience at University College London (UK), where she specialized in developmental neuroscience. After working in developmental neuroscience and tutoring for a short time, she then moved in to scientific publishing.
Lauren has worked at BioTechniques' parent publishing house, Future Science Group, since 2016, working as Editor and then Publisher of various digital platforms, such as Neuro Central and Bioanalysis Zone. As Publisher, she oversees many of FSG's digital platforms, and also brings these communities together in person as Managing Director of FSG's events portfolio, running scientific events such as 3DMedLIVE. Lauren joined the BioTechniques team in 2020.
Lauren is also Programme Manager at The Drake Foundation, a not-for-profit organization that funds resources and research into concussion and long-term health of sports players, uniting her love of neuroscience and sport (particularly soccer!).