Tristan Free (he/him)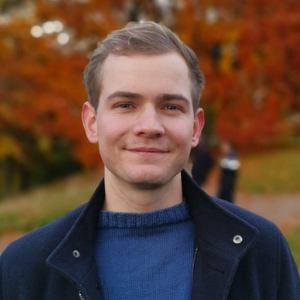 Tristan attended the University of Nottingham (UK) where he studied Biochemistry, graduating with a 2:1 in 2017. In his final year he conducted research to identify novel ubiquitin binding proteins, while focusing further studies on signaling pathways and cancer research.  
After a year spent working and travelling, Tristan joined the open access team of Future Science Group in 2018 as an Assistant Editor to work on four oncology management journals and to assist BioTechniques' Digital Editor Abigail Sawyer. Promoted to Digital Editor in September 2019 to focus solely on BioTechniques, Tristan now hosts the Talking Techniques podcasts and writes on molecular and cell biology, immunology and the interface of culture and politics with science.