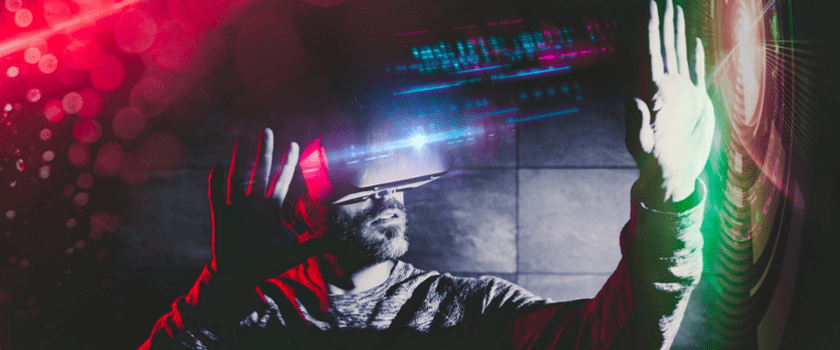 How would you react in an emergency? Virtual reality simulation could show your realistic response and help provide training for real-life situations.
The immersive virtual reality (VR) system was developed by the Human Factors Research Group at the University of Nottingham (UK). It stimulates perception of temperature, smell, sight and hearing to explore behavior during two situations – an emergency evacuation, and a fire and fuel leak.
Previously, research has demonstrated humans lack understanding of fire spread and movement during emergencies, leading to a misjudged response.
In the current study, the team used a VR headset in addition to heaters and a scent diffuser to create a virtual environment. Their responses were compared to another group who underwent the same scenario, but only using audiovisual VR.
"There are a couple of things we've been looking at," explained Tess Roper, one of the study team. "One is looking at whether VR can be used to predict how people behave in an emergency, and the second part of the project was looking at whether that would make an effective training tool."
The results demonstrated that the multisensory group had a greater sense of urgency and were more likely to avoid the fires. The audiovisual group demonstrated less consistent behavior, and it was thought they treated the experience more like a game.
Traditional PowerPoint training was also compared, with all participants taking questionnaires and having their knowledge tested regarding fire safety or procedures both prior to and after the training, and 1 week later. While PowerPoint trainees demonstrated more knowledge directly after training, the VR group had significantly higher scores 1-week later. The VR group also reported a better attitude to health and safety, and a willingness to undertake further training.
---
---
Overall, the study implies that increasing cognitive engagement can improve recall. It also suggests that testing directly after training is not an effective gauge of knowledge.
"The wheels are turning so that virtual and smart learning is increasingly ingrained in the workplace and everyday life, commented Mary Ogungbeje, Research Manager at Institution of Occupational Safety and Health (IOSH). "Technology is continuously advancing and in many cases becoming more affordable, so this study gives us a taste of what's to come. By improving training strategies with the use of technology and stimulated sensory experiences, we are heading in a direction where the workforce will not just enjoy a more immersive and interesting training course but participate in an effective learning experience, so they are better prepared and equipped to stay safe, healthy and well at work."
The results form part of a report, 'Immersive virtual worlds: Multisensory virtual environments for health and safety training', which was released at the IOSH annual conference. The team hope to be able to produce evidence-based guidance for the development and use of VR in cost-effective and accessible training.
It will be intriguing to see whether this kind of VR training is applicable to lab-based scenarios.
Written By Francesca Lake
Updated 7 April, 2020
Related Tags