Bringing sequencing and analysis to Africa and enhancing COVID-19 testing in Nigeria
---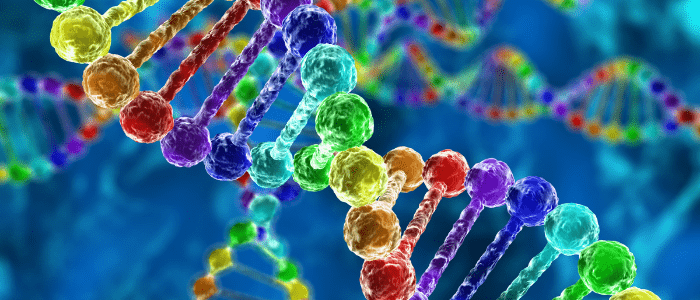 Hot off his recent inclusion in the Fortune 40 under 40 list, we speak to Abasi Ene-Obong about his company 54gene, the role it has played in Nigeria's response to COVID-19 and the recent partnership with Illumina, set to bring a state of the art sequencing facility to Nigeria.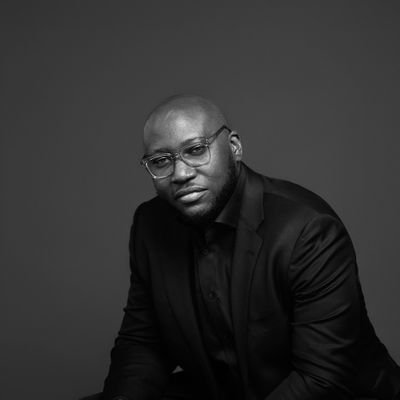 Abasi is the CEO of 54gene, a company that he founded after identifying that the data gap in genetic information from Africans and people with African genetic heritage would lead to inequities in the development of precision medicines. With the official aim of equalizing precision medicine and bringing its promise to the population of Africa, 54gene endeavors to conduct research on the continent of Africa that will improve diagnostics, and therapeutic development around the world.
Can you tell us about your recent partnership with Illumina and how this came about?
One of the important things for us as a company is that we want to create value in the countries and continent that we work in. One of the problems in the field of genetics is that there hasn't been a lot of genetics infrastructure in Africa. We wanted to make sure that we were doing data generation on the continent, providing jobs for people who went to school but don't have access to suitable industries on the continent to employ them, evolving genetics on the continent. To do this it is vital that we conduct the sequencing and genotyping in-house in Africa, so we started looking at platforms that we could use to realize this vision. We are happy to work with Illumina because there is an alignment of ambition and code between the two companies and that's really what led to this recent partnership.
What are some of the key pieces of technology that Illumina will offer in the new genetics facility that you are going to be setting up with them?
In terms of instrumentation we are getting the NovaSeq 6000, we are getting the latest model of the NextSeq 550Dx and we are getting the genotyping platform the iScan, those are the key technologies. These instruments can power a number of different applications from whole-exome sequencing and whole-genome sequencing to genotyping. Because the NextSeq 550Dx is FDA approved, it could also potentially have clinical implications.
How will this new facility, with those techniques included, help you achieve 54gene's aim to equalize precision medicine?
It's aligned with our ambition to equalize precision medicine as now we can actually begin to generate the data from the samples in our biobank, which will lead to research that can tell us more about diseases and how they affect people of African descent, as well as potentially leading to discoveries within the dataset itself. One of my first steps is to be able to generate quality data from the samples, so this really helps us begin to go down the discovery path that we have been building towards.
Prior to this point, have you been able to study the samples at all or have you been waiting for this moment?
We have a lab with all the diagnostic capabilities because as we recruit into our biobank we also carry out some diagnostic tests or biomarker testing in-house. We have been doing that level of work, but now we are at that moment where we can begin generating the data. One of our principals as a company is that we don't want to be in the business of sending samples outside Africa. We want Africa to have a role in the development of genetics and to provide the right capabilities for the continent so that processes like data generation are completed on the continent.
I was born in Nigeria and my early university days were started off here in Nigeria and my experience was often that you couldn't find any labs like this with the capabilities to do pioneering genetics work. So it is very exciting to reach this point. We understand that these are just instruments but it's not the instruments, it's what they represent. It's the opportunity that they will provide to a lot of up and coming African scientists and hopefully it's a change that will really make a difference for people who are coming into the field of synthetic biology or genetics.
---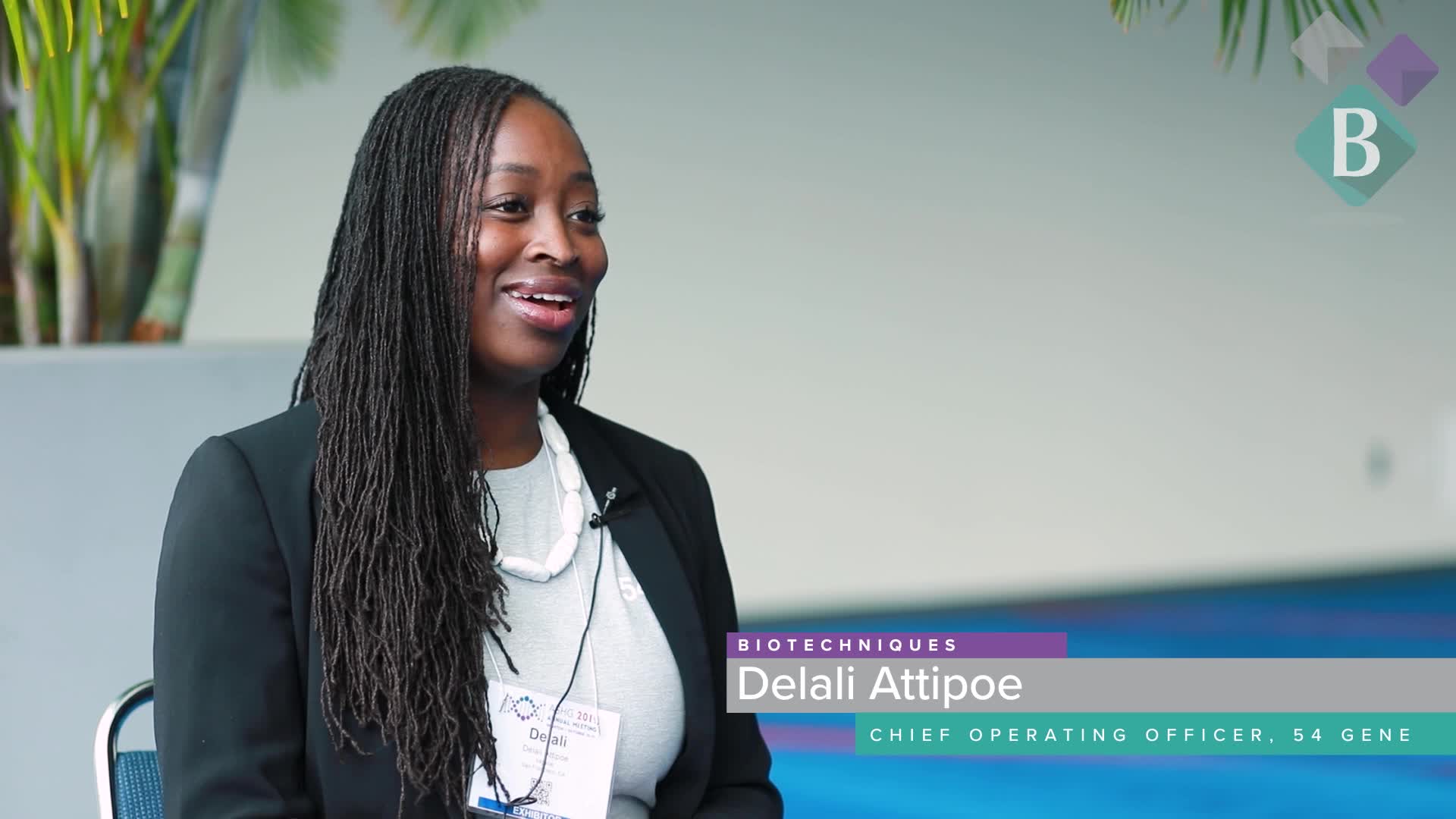 Delali Attipoe: introducing 54gene
Delali Attipoe, COO of 54gene, introduces the company and its aim to build the world's largest pan-African biobank in order to vastly improve the development of precision medicines.
---
Moving on to the company's response to COVID-19, how has the pandemic affected your operations?
I think COVID-19 affected everyone's operations either positively or negatively and sometimes both. For us, most of our studies had to be halted because hospitals were shut down and the priority at that time shifted to trying to support our home country in dealing with this pandemic.
A lot of our attention went towards testing in Nigeria. I was happy that we were able to make such a big contribution to Covid-19 testing in Nigeria and, but in a way we still never really stopped our work. While our studies might have been halted, we tried to get creative with how to proceed with our work by focusing on areas that were not affected by the pandemic.
As you refocused to look at testing, what were some of the challenges that you faced and how did you overcome those challenges?
Most of our molecular scientists were deployed into testing initially because at the beginning of the pandemic, once it got to Nigeria, there were very few testing labs at the time and there was also a lack of required skills. Not many people had molecular science training or experience. To overcome this, we temporarily repurposed most of our molecular scientists to do Covid-19 testing and we also started training a bunch of new molecular scientists. In total, we trained over 60 new molecular scientists.
We are now in a position where we have access to a large pool of talented molecular scientists because of the training we did internally and the training programs we offered for free to members of the public who had the initial skill sets necessary. Now our molecular scientists who refocused on the testing have been allowed to return to focusing on the biobank because we have now expanded to employ molecular scientists that can conduct COVID-19 testing.
Turning to some personal news, you were recently featured in the Fortune 40 under 40 list for healthcare, what does that inclusion mean to you and more broadly for 54gene?
I think it means to me and 54gene that our work is being recognized and being seen as really significant, which we are hugely grateful for. We know that the work is significant which is why we started in the first place but it does help to know that others see the impact that the work is already making and even the bigger impact that we are poised to make. So I was grateful that I was included because of my work at 54gene and I really want to show some recognition to Fortune and for everyone who believes in our project.
If you could ask for anything to help 54gene achieve its overall goal, what would it be?
I will ask for time. We have embarked on a long journey, and we decided that we are going to build sequentially from stage to stage, making sure that we go through each stage in the right way, learning from each one and laying the right foundations for change. All I can really ask for now is that trends that we have seen so far continue. For instance, people believing in, and wanting to support our work. But the most important thing I will ask for is time and I believe that in time the great work that we are doing will be felt across the world.
Focusing in on time then, what do you hope 54gene will be able to achieve in the next 5 years?
I hope that in the next 5 years there will be a lot more information out there about Africans and the genetics of Africans. I hope that insights from African genetics can inform studies, ensuring that medicines are safer for Africans and that discoveries that are positive for people regardless of ethnicity begin to arise. I want 54gene to be integral in bringing the promise of precision medicine to people of African descent everywhere and to also use discoveries from this underexplored genetic pool to improve the standard of science everywhere.
---