3D cell cultures: take the survey!
---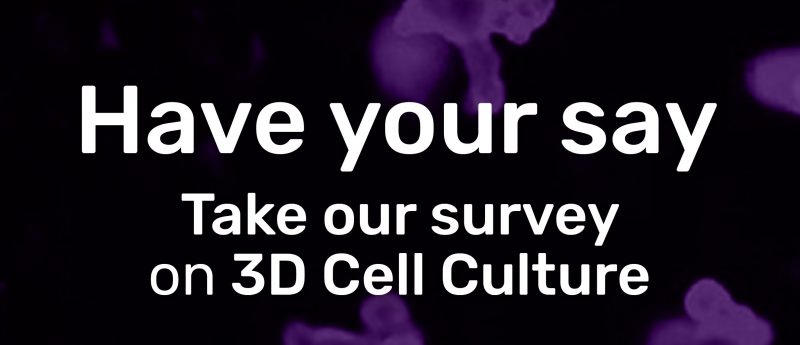 For our Spotlight on 3D cell cultures,  we are looking to find out more about their use, the setbacks and challenges encountered in their application and development and the most effective ways of building these tools into studies, from you, our readers.
On average, the survey takes less than 5 minutes to complete and will provide valuable insights into how scientists around the world are utilizing 3D cell cultures and the challenges they face. As a thank you to everyone taking part, respondents will be entered into a raffle to win one of three $25 Amazon vouchers or the equivalent donation to a charity of their choice.
---