Levitas Bio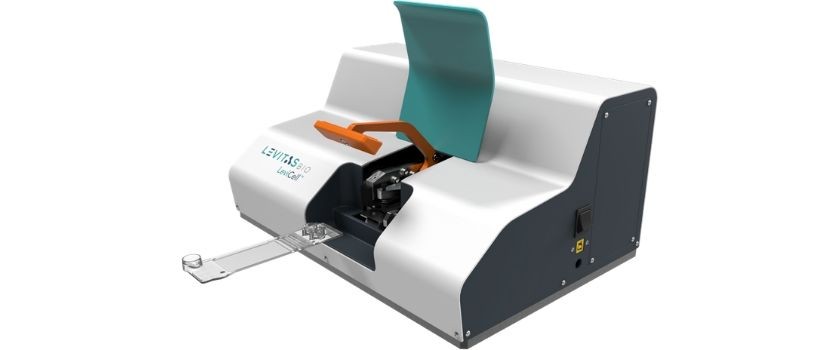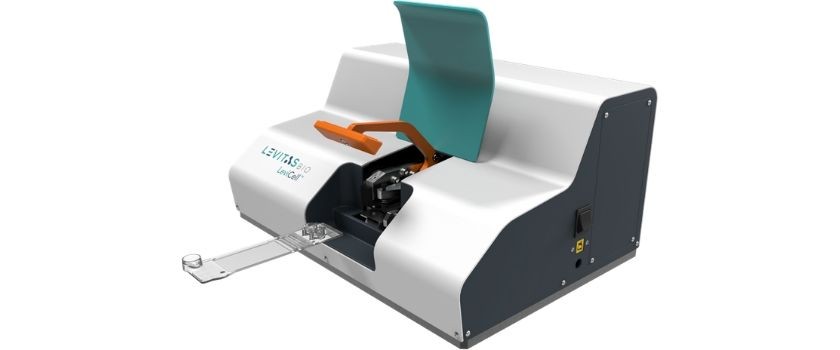 The First Label-Free Live Cell Separation Technology 
LevitasBio has introduced the first commercial platform to sort live cells without any markers or modifications. For the first time, researchers have access to all samples regardless of starting cell number, viability, or cell type.
The Levitas LeviCell delivers a simple, label-free cell separation in a fast, reliable, and gentle solution to sort all types of cell populations. Thus, the LeviCell enables studies and beneficial uses of previously inaccessible, high-value primary samples, and sensitive cell types regardless of the starting cell number, viability, or sensitivity to processing.
Compared to traditional sample preparation and cell sorting methods that take over a dozen manual steps and several hours to run, the LeviCell works with three simple steps in <20 minutes:
Sample introduction: Sample pipetted into the LeviCell cartridge.
Automated Label-free sorting occurs: Magnetic force drives levitation based on cells' physical properties.
Sorting & collection: Levitated cells transition into separate collection ports for collection.
Our technology provides 6 distinct advantages for lab researchers.
FASTER WORKFLOW: RBC & debris removal included in the process; various cell types can be imaged, counted, and classified within a single workflow
GENTLE SORTING: Cells are gently collected in an unaltered state using low pressures and minimal handling 
SAFETY: The LeviCell fits within a cell culture hood or biosafety cabinet without aerosol formation and enables complete sterility
EASE OF USE: No dyes or labels required for cell separation and the entire process is 3 steps and under 20 minutes
FLEXIBILITY: Works with large cells and clusters including Embryos, Small Animals, and Organoids
HIGH YIELD & VIABILITY: Highest industry yield and viability for all tested cell types
The LeviCell is already being operated by 5 of the top 10 bioscience research institutions in the US and it's available for commercial use worldwide.
Levitas Bio is located at 1455 Adams Drive – Menlo Park, CA 94025.
You can reach us at: [email protected]
Please view the brochure here: Levitas LeviCell Overview
PRESS & RELEVANT MEDIA RESEARCH
Levitas presents at the annual ISHI on the Use of Automated Magnetic Levitation Technology in Sexual Assault Forensics – Oct 2019 – link
LevitasBio Secures $8 Million in Series A Funding – May 2018 – link
PNAS: How Magnetic Levitation Sorts Cells by Type and State – Jul 2015 – link