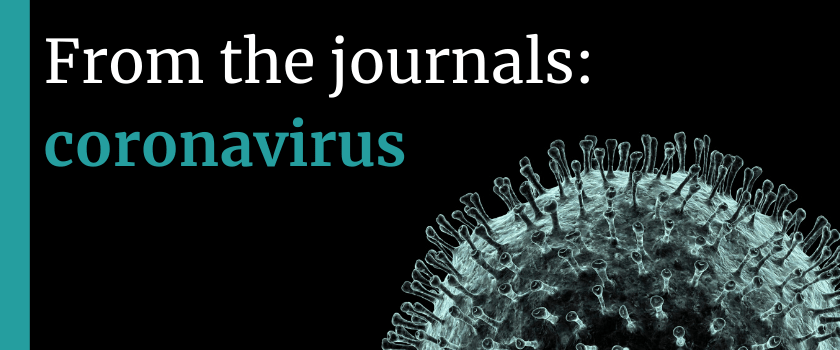 Many publishers have made their coronavirus-related publications free to read online, including ours, Future Science Group. Here's a brief overview of what's available.
We are currently fast-tracking submissions on this vital topic, so please get in touch if you would like to discuss a potential submission.
Understanding biology
Engineering a novel endopeptidase based on SARS 3CLpro
Chih-Jung Kuo et al. from National Taiwan University (Taipei, Taiwan) used SARS biology to construct vectors and present a protease for recombinant protein production.
Verification and diagnostic evaluation of the RealStar® Middle East respiratory syndrome coronavirus (N gene) reverse transcription-PCR kit 1.0
Leonie-Sophie Hecht and colleagues from altona Diagnostics GmbH (Hamburg, Germany) evaluate a confirmatory RT-PCR kit targeting the MERS-CoV N gene.
Membrane binding proteins of coronaviruses
In this review from Entedar A J Alsaadi (Thiqar University, Iraq) and Ian M Jones (University of Reading, UK), the role of coronavirus-encoded proteins with membrane-binding properties are discussed, with a focus on their role in replication.
Post-translational modifications of coronavirus proteins: roles and function
Here, To Sing Fung and Ding Xiang Liu from South China Agricultural University (Guangdong, China) summarize post-translational modifications of coronavirus proteins, and their impact on replication and pathogenesis.
STAT3 roles in viral infection: antiviral or proviral?
STAT3 has been shown to affect viral infection and pathogenicity, including of SARS-CoV. This review summarizes that role and the molecular mechanisms involved.
Renin–angiotensin system in human coronavirus pathogenesis
Here, Brigitte A Wevers and Lia van der Hoek (University of Amsterdam, The Netherlands) discuss the involvement of proteases of the renin-angiotensin system in coronavirus pathogenesis.
Is systems biology the key to preventing the next pandemic?
In this perspective, Jennifer R Tisoncik and colleagues (University of Washington, USA) discuss the role of systems biology in understanding host—virus interactions and developing drugs and vaccines.
Unraveling the complexities of the interferon response during SARS-CoV infection
This review examines the role of interferons during SARS-CoV infection, and the implications for treatment.
Coronaviruses: Molecular and Cellular Biology
Dale L Barnard (Utah State University, USA) reviews the book of the same name, which presents a comprehensive review of the coronavirus virology field.
Treatment strategies
Recent developments in anti-severe acute respiratory syndrome coronavirus chemotherapy
Despite intensive research between the emergence of SARS in 2003 and the drafting of this review in 2011, it remained untreatable. This review explored the development and promise of chemotherapeutic compounds.
Future treatment strategies for novel Middle East respiratory syndrome coronavirus infection
This 2013 editorial examines the possible treatment strategies for MERS-CoV.
Current and future developments in the treatment of virus-induced hypercytokinemia
Jonathan P Wong et al. from the Suffield Research Centre (Alberta, Canada) discuss experimental strategies for treating hypercytokinema caused by a variety of viruses, and their potential application to the clinic.
Is regulation preventing the development of therapeutics that may prevent future coronavirus pandemics?
Timothy P Sheahan and Ralph S Baric (University of North Carolina at Chapel Hill, NC, USA) discuss their experience in developing therapeutics against SARS-, MERS- and zoonotic CoV in an ever-changing regulatory environment.
Host resilience to emerging coronaviruses
This review focuses on host resilience mechanisms that could be exploited against SARS- or MERS-CoV, along with other viruses causing respiratory problems.
Immunotherapy of SARS based on combinations of neutralizing human monoclonal antibodies
This article comments on the work of Coughlin et al. (Virology 394[1], 39—46 [2009]), which discussed passive immunotherapy based on neutralizing human monoclonal antibodies, and its potential for treatment of SARS.
Development of SARS vaccines and therapeutics is still needed
This editorial discussed the challenges facing clinical development of a SARS vaccine.
Human neutralizing antibodies against MERS coronavirus: implications for future immunotherapy
This 2015 editorial summarizes the progress in therapeutic monoclonal antibodies and animal models for MERS.
Pathology
Human coronavirus NL63: a clinically important virus?
In this 2011 report, Burtram C Fielding (University of the Western Cape, South Africa) examined HCoV-NL63, with a focus on lower respiratory tract symptoms.
Middle East respiratory syndrome: pathogenesis and therapeutic developments
This review summarizes current understanding of MERS-CoV – in terms of pathogenesis, prevention and control, and the development of vaccines and therapeutics.
CXCR2 signaling and host defense following coronavirus-induced encephalomyelitis
Inoculation of the neurotopic JHM strain of mouse hepatitis virus, a member of the Coronaviridae family, in the CNS of susceptible mice results in encephalomyelitis. This review discussed the role of CXCR2 signalling in the resulting host response.
Control
What needs to be done to control the spread of Middle East respiratory syndrome coronavirus?
This 2015 perspective sees Michael Edelstein and David L Heymann (Center on Global Health Security, London, UK) propose an approach combining research, surveillance, control, preparedness and communication to prevent MERS-CoV spread.
---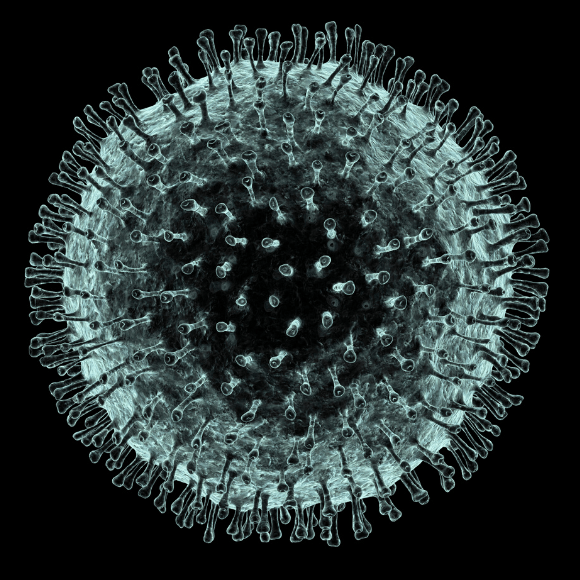 Coronavirus: sorting the fact from the fiction
Myths about the novel coronavirus, COVID-19, are spreading through the population faster than the disease itself, so what do you really need to know about the ongoing pandemic?
---
For updates on the coronavirus outbreak, as well as the latest recommendations and tips for reducing the spread of the disease, check the WHO coronavirus page.
Drug repurposing – anti-malarials
High sensitivity methods to quantify chloroquine and its metabolite in human blood samples using LC–MS/MS
Chloroquine is an antimalarial drug used in the treatment of Plasmodium vivax malaria. Three methods to quantify chloroquine and its metabolite in blood matrices were developed and validated in this research piece.
Design, synthesis, heme binding and density functional theory studies of isoindoline-dione-4-aminoquinolines as potential antiplasmodials
This research presents a synthesized scaffold that can act as a therapeutic template for further synthetic modifications toward the search for a new antimalarial agent.
SLCO1A2, SLCO1B1 and SLCO2B1 polymorphisms influences chloroquine and primaquine treatment in Plasmodium vivax malaria
This work presents the first pharmacogenetic report of an association between chloroquine/primaquine responses with OATP transporters.
Exploration of thiaheterocyclic hHDAC6 inhibitors as potential antiplasmodial agents
Here, four hHDAC6 inhibitors showed submicromolar potency against both a chloroquine-sensitive and a chloroquine-resistant strain of Plasmodium falciparum with high selectivity indices, pointing to the relevance of exploring hHDAC6 inhibitors as potential new antiplasmodial agents.
The effect of SNPs in CYP450 in chloroquine/primaquine Plasmodium vivax malaria treatment
This study investigates CYP1A2, CYP2C8, CYP2C9, CYP3A4 and CYP3A5 genetic polymorphisms influence on chloroquine/primaquine treatment.
Development and validation of an HILIC–MS/MS method by one-step precipitation for chloroquine in miniature pig plasma
This article presents a validated method that has been successfully used in a PK study in miniature pigs, and paves the way for future development.
Drug-resistant Plasmodium falciparum: are recent advances a cause for optimism?
This Editorial evaluates the problem of artemisinin resistance and the risk to success of the malaria control and elimination program.
Dual-functioning antimalarials that inhibit the chloroquine-resistance transporter
This article reviews the discovery of dual-function antimalarials that are proposed to target both hemozoin formation and the chloroquine resistance transporter, PfCRT and discusses them in relation to the mechanism of action of 4-aminoquinolines, chloroquine resistance and resistance reversal.
Assay for screening for six antimalarial drugs and one metabolite using dried blood spot sampling, sequential extraction and ion-trap detection
The aim of this developed assay is to help determine drug use in these areas and also to be a complement to interviewing patients, which will increase reliability of surveys.
Molecular and physiologic basis of quinoline drug resistance in Plasmodium falciparum malaria
This review briefly summarizes the progress in understanding of the biochemistry of chloroquine resistance, and discusses where additional work is needed.
Type I interferon in HIV treatment: from antiviral drug to therapeutic target
This review describes the transition from the proposed use of type I IFN as antiviral drugs in HIV infection, to the idea that blocking their activity or production may provide an immunologic benefit of much greater importance than their antiviral activity.
Congenital malaria: rare but potentially fatal
This review discusses the recommended treatment options for congenital malaria.
CYP2C8 and antimalaria drug efficacy
This article reviews and predicts the possible relevance, or lack of, of CYP2C8 polymorphisms in the present and future efficacy of amodiaquine. Chloroquine and dapsone, both substrates of CYP2C8, are also discussed in the same context.
Prospects for the treatment of drug-resistant malaria parasites
This article reviews the molecular basis of the action of, and resistance to, different antimalarials and examines the prospects for the next generation of drugs to combat this potentially lethal human pathogen.
If you want to keep up to date with the latest stats, vaccines and therapeutics concerning coronavirus please visit our sister site ID Hub's In focus on coronavirus.