COVID-19 lockdown has significantly improved air quality in China
---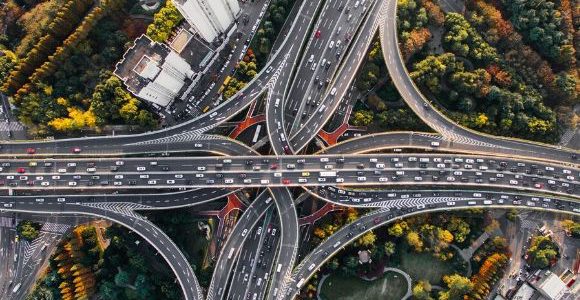 New research suggests that the lockdown in China has saved more lives through improved air quality than were lost to COVID-19.
The stringent lockdown put into place in China, and globally replicated, was vital for limiting disease spread and minimizing the number of lives lost. Now, new research from Yale School of Public Health (CT, USA) in collaboration with the University at Buffalo School of Public Health (NY, USA) and Boston University School of Public Health (MA, USA), has suggested that its lifesaving impact may spread further than the pandemic.
---
If you would like to keep up to date with our content on coronavirus, you can sign up for our site here, where you can subscribe to our newsletters for free!
---
The study, published recently in Lancet Planetary Health, suggested that the improved air quality in China brought on by the countrywide ban on traffic mobility from February 10 to March 14, 2020 has prevented more premature deaths than were lost from the virus itself.
"This is a very surprising result. The pandemic continues to be a terrible thing for China and the rest of the world, but the decrease in emissions that accompanied it has actually conferred some positive health results," remarked the study's first author, Kai Chen (Yale School of Public Health). "The question is, how can we have one without the other?"
Considering data from 367 Chinese cities, the authors assessed the overall change in ground-level air pollution levels induced by the COVID-19 quarantine. Levels of nitrogen dioxide, the air pollutant produced from burning fuel in vehicles, dropped by 12.9 μg/m3 (37% reduction) and levels of fine particulate matter – all solid and liquid particles suspended in air – decreased by 18.9 μg/m3 (30%).
---
A tiny solution for plastic pollution: scientists discover polyurethane feeding bacteria
Scientists have identified a strain of bacteria that can feed on toxic polyurethane-based plastic products.
---
The authors then calculated the number of deaths avoided by these decreases across China using previously published data on the daily mortality associated with these pollutants. From this, they predicted that 12,125 premature deaths were avoided by the lockdown, around two-thirds of which were from cardiovascular diseases and chronic obstructive pulmonary disease.
Although these findings cannot be directly applied to other countries, significantly improved air quality as a result of the lockdown has been detected in other Asian and European countries, as well as in the USA. The authors suggested that similar health benefits as a result of reduced pollution has most likely been mimicked in other nations.
These findings confirm that strong air pollution control measures could have huge benefits on human health, as well as helping to heal the planet. Introducing climate mitigation-related traffic restrictions or large-scale transitioning to electric vehicles could result in significant reductions in cardiovascular disease mortality.
"This unexpected health benefit suggests that if we were to address the climate crisis as aggressively as we are combating the COVID-19 pandemic with strong political will and urgent action, we could prevent the enormous health burdens associated with climate change," concluded co-author Paul T. Anastas (Yale School of Public Health).
---
---