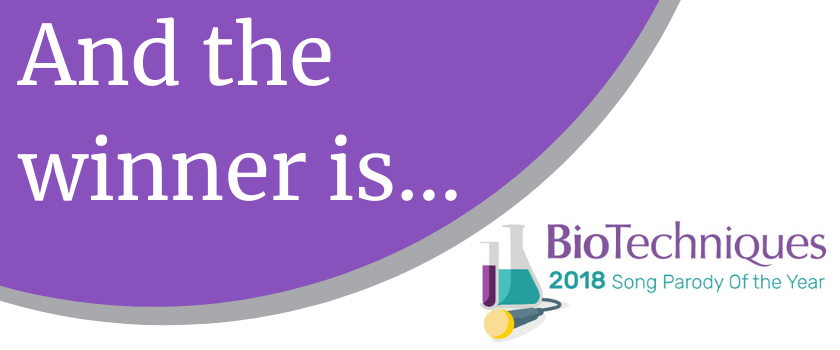 Your votes have been counted and the winner of the 2018 BioTechniques Award for Science Song Parody of the Year has been decided!
The winner for 2018 is Cami Reid with Blank Spaces (The Cells Song). We spoke to Cami about the inspiration behind the video and her passion for science and teaching.
Please can you tell us a little bit about yourself and why you created the video?
My name is Cami Reid, I'm a seventh grade science teacher at Northside Middle School in West Columbia (SC, USA). The 2018–2019 school year will be my third year teaching. I created the 'Blank Spaces' video as a part of my Senior Thesis for the University of South Carolina Honors College (SC, USA). The thesis 'The Benefits of Incorporating Music in Middle Level Classrooms' focuses on how music can aid the memory of young adolescents. The song parody selected was one of five that I wrote for my research involving the major concepts of seventh grade science to my students.
When did your interest in science first begin?
My interest in science really began during my sophomore year of college when I took a class on modern genetics. At the time, my father was suffering from cancer and I was beginning to feel as if science had failed him. The class taught me of the incredible advances being made towards treating and curing cancer and it gave me hope for the future. Since then, I have been hooked on discovering how science can improve human lives. I love how creativity can be used to investigate and solve issues that humans face all over the globe.
What would be your advice to any young person interested in science?
To any young person interested in science, explore! There are so many fields and specialties to explore, so find a way to do it. Whether it's using a magnifying glass in your backyard or attending a forensic science camp over the summer, try something! Know that science has no boundaries and you can find it anywhere if you look.
Who is your favorite scientist and why?
It is so hard to pick just one scientist as my favorite! My favorite scientist would have to be Galileo Galilei because he never let anyone stop him from his studies. Even when he was put under house arrest for his controversial theories, he continued to hypothesize, experiment and prove his beliefs. He did so with a grace and passion that should inspire everyone to never give up on something in which you wholeheartedly believe.
If you could have any job in the world, what would it be?
While I LOVE teaching science to seventh graders, I would also love to one day travel the world and give a basic scientific education to populations in need of young people who can think critically and problem solve. The Earth's diverse population is facing a great deal of new issues and I believe we need an educated youth that is capable of stepping up and presenting creative solutions to better our world. I'm absolutely doing that in my classroom now and it would be an honor to be a part of that globally.
Is there anything else you'd like to add?
I would like to add an enormous thanks to everyone who has supported my education and dreams. I certainly plan to update and add new science videos to my channel, so stay tuned!
Congratulations to Cami! You can watch the Science Song Parody Award winning video again here:
Written By Abigail Sawyer
Updated 18 October, 2019
Related Tags