Breaking the silence: talking about mental health in graduate education
---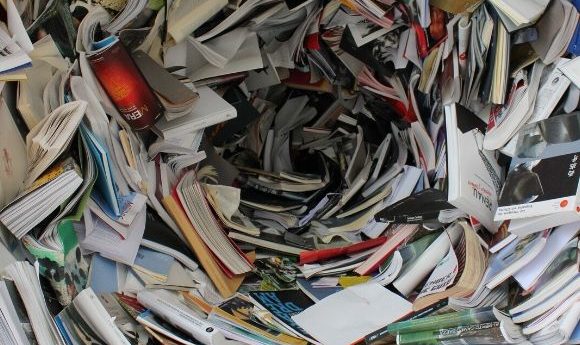 Efraín E. Rivera Serrano, PhD, discusses his encounters with mental health issues while enrolled in his PhD,  how he addressed them, and the lessons he learned from his experiences. Through this account, Efraín hopes that others in a similar position will be able to draw on his experience to overcome the challenges they face and learn that they are not alone in their experiences.
"This message is to let you know that I have decided to quit my PhD" That was the first line of an email I sent to my graduate advisor 8 months after I had started graduate school, over a decade ago. I was 21 years old and had just moved across the Atlantic Ocean to fulfill my dream of becoming a scientist. I had always been the top of my class. You know, the overachiever that never had a bad score. Yet, there I was ready to prematurely let go of my aspiration. Many of us start our graduate training fearing for the difficulty of the degree as it relates to coursework or, for example, our ability to be scientifically creative. And, I will argue that not many of us expect the difficult task of maintaining our mental stability to be such a key factor in attaining our goals as we embark on this journey. My grades were great, my research was going well – so, why did I decide to leave? Because I had lost touch with who I really am. My identity had been replaced by anxiety, imposter syndrome, fears, judgment, isolation, self-guilt and depression. I thought those feelings were only mine and that I was simply not good enough, or even qualified, for a graduate degree. If you are reading this, chances are that you or someone you know have experienced similar feelings at some point in your career. All it takes is to look around you or simply refresh your social media timeline to quickly realize that these feelings are more than just common in today's training environments and higher education. Now, as you may have noticed, I do hold a doctoral degree. So, let's break the silence and use my journey as an example to highlight some core unique characteristics of graduate training and add some perspectives as to how these issues can be conquered and improved.
Graduate schools select for overachievers
This one is fairly obvious. If you got accepted into a graduate program, it is likely because you demonstrated several canonical features that made you stand out from the pool of applicants. Good scores, research experience, demonstration of leadership, interpersonal relationships, problem-solving skills, and often something unique your experiences can bring to the table. Many of us are used to succeeding and rarely ever failing in our fields. But graduate school is all about the opposite – no one knows what will happen and it is your responsibility to discover something that no one else knows about. The problem begins when we start comparing ourselves with others. Tip: Do not measure your progress and performance with those of your peers. Your journey is unique. There are numerous intrinsic and extrinsic factors that dictate the success of your training, many of which you cannot control. Instead, reflect on where it is that you want to go and what roads are available to you to get there.
You are no longer part of a cohort
In contrast with undergraduate education where we sit in classrooms – often with the same students – and form many friendships during our degree, graduate training is usually not like this. The few courses we are required to take are small in size and highly specialized; and the other students are often focused on their own projects (and, more than likely, going through the same struggles as you). From that point forward, your time is consumed by your research and your life revolves around interacting with essentially the same group of people on a daily basis. While many of us do form strong bonds with some of our colleagues, these interpersonal limitations often make us feel isolated. Tip: Engage with other trainees inside and outside your field. Most graduate programs have student associations that you can be part of, groups in your community with similar interests, etc. There is also a whole group of enthusiastic academics on social media ready to welcome you and uplift you – join them. Trust me, taking some time from your busy schedule to interact with others will not drastically push your graduation timeline. Mingle with others, participate in events, volunteer for causes you believe in, and/or be a leader. Do not stay locked in, you are not alone. The academic setting is collaborative in nature; establishing relationships should be part of your training.
Choose your advisor(s) and environment wisely
The key to a positive experience in graduate school is to work in a positive environment filled with respect, goals, support and communication between mentors and mentees. This includes both direct and indirect mentors, as well as global location and university dynamics. Tip: We all crave a sense of belonging – choose a training environment where fostering your professional and personal growth are priorities. The most wonderful thing we have is our uniqueness and, because of that, we have specific mentoring style and environmental preferences. Always remember that this is your training phase, choose the right trainer(s) and environments for you.
You can't do a good job if your job is all you do
I can probably generalize here and say that most of us have experienced a sense of self-guilt when taking a break, when saying 'no', or when comparing our performance with that of others. You are you and what works for others does not necessarily have to work for you. Tip: Spend time getting to know you, your motivations and your needs. Prioritize those activities that make you feel fulfilled and incorporate them into your life. Search for your other passions, we all have them. Your profession shall never define your identity.
Do not let others define 'success' for you
We have created an illusionary definition of success based on society's expectations. You have already made it far. Be proud of the path you have walked. The definition of success can be extremely individualistic, yet it is almost always associated with levels of self-contentment and freedom. Tip: Embrace your journey. It would be impossible for someone else to perfectly recreate your steps. Honor your victories but also your failures. The most beautiful and fulfilling activities in life are free, do not lose sight of that.
Graduate training can drastically shape the rest of our lives. You are only going to be as good as the people that you surround yourself with and allow yourself to learn from. Have the courage to let go of whatever it is that is bringing you down, but also be empowered by the lessons learned. However, do not forget why you applied to your program and why you are still there. Find your inner strength and hold on to it – but always protect your core. Why did I return to graduate school after quitting? Because science is my life and I could not imagine doing something else.
---