Categories // General interest //
You have got to pee kidding me! Astronaut urine could be used in the construction of moon bases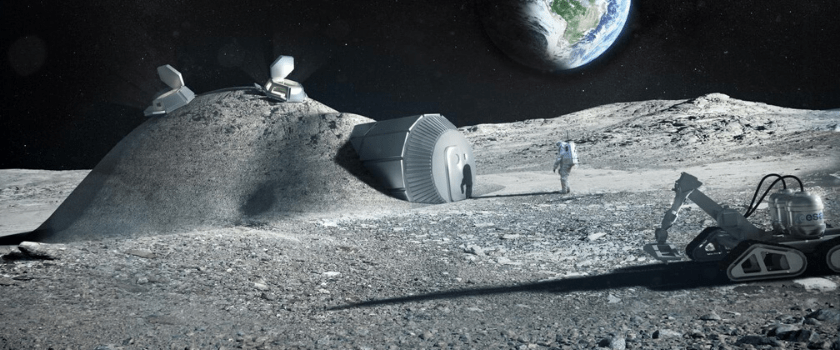 New research suggests that urea from astronauts' urine could be utilized as a vital component in building materials for the creation of future moon bases.
As humans venture further into space, the need for bases on the moon becomes more apparent. Presently, there are significant barriers that stand in the way of lunar construction, such as extreme changes in temperature, high radiation levels and the transport of building materials from Earth.
Working with the European Space Agency (Paris, France), researchers from Østfold University College (Halden, Norway), the Technical University of Cartagena (Spain) and the University of Padua (Italy) have demonstrated that urea found in human urine can be utilized as a plasticizer in concrete mixes.
NASA (DC, USA) previously estimated that it costs approximately $10,000 to transport 0.45kg of materials from the earth. For this reason, scientists have begun investigating the possibility of utilizing raw materials from the moon, in combination with the biological waste of astronauts.
Analysis of samples by X-ray diffraction led to the hypothesis that material from the moon's surface – known as regolith – could be used in combination with water collected from ice deposits to form a geopolymer concrete.
"With this study, we have seen that a waste product, such as the urine of the personnel who occupy the moon bases, could also be used. The two main components of this body fluid are water and urea, a molecule that allows the hydrogen bonds to be broken and, therefore, reduces the viscosities of many aqueous mixtures," explained study author Ramón Pamies (Technical University of Cartagena).
---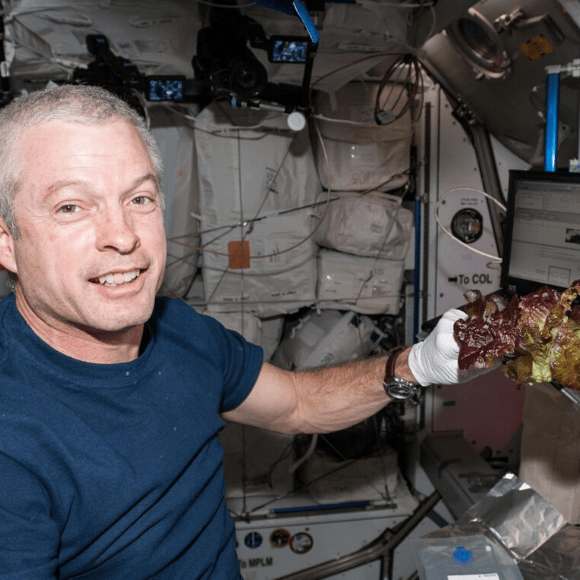 Space food for thought: ISS-grown lettuce is shown to be safe and nutritious
New research demonstrates the potential of lettuce grown aboard the International Space Station (ISS) as a dietary supplement during long-range missions, vastly improving the versatility of space food.
---
The work was completed at Østfold University College, where the team utilized a regolith-like material – developed by the European Space Agency – in combination with urea and several plasticizers. The materials were used to create a series of cylinders using a 3D printer.
The cylinders that contained urea demonstrated the ability to withstand heavy weights and in most cases exhibited good shape retention. The durability of the cylinders was also tested after being heated to 80°C and undergoing eight freeze-thaw cycles – similar conditions to those that would be experienced on the moon.
It is thought that the water in urine could also be used in the concrete mixture, eliminating the need for urea extraction and reducing the reliance on materials required from the moons deposits.
These findings present a promising solution for the creation of building materials needed for moon bases; however, additional research is required to accurately model lunar conditions, as well as the challenges 3D printing in space presents. One thing is for sure, this study represents one small step for man, one giant pee for mankind.
Written By Caitlin Killen
Related Tags