COVID-19: Engineers awarded federal funding for fluorescence test
---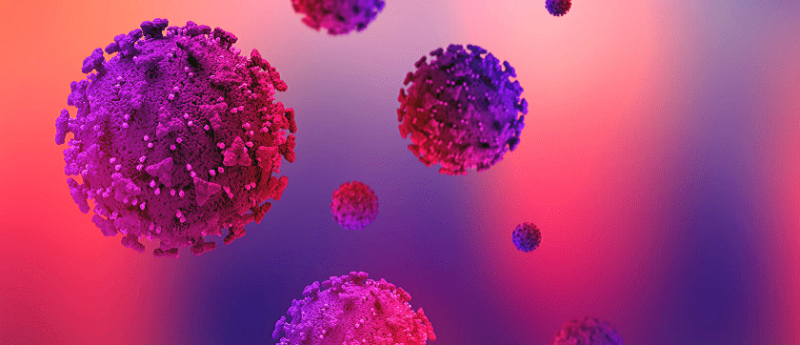 Engineers from the McKelvey School of Engineering at Washington University in St. Louis (MO, USA), have received federal funding for a rapid COVID-19 test that will utilize newly developed technology termed plasmonic-fluor.
Plasmonic-fluor is a rapid, highly sensitive and accurate biosensor based on an ultrabright fluorescent nanoprobe and has the potential to be widely deployed. This includes in the detection of SARS-CoV-2, which is responsible for the current COVID-19 pandemic.
Srikanth Singamaneni (Washington University in St. Louis) and his team hypothesize their plasmonic-fluor-based biosensor could be 100-times more sensitive than SARS-CoV-2 antibody detection methods currently available. Increased sensitivity in testing for the virus could allow for more positive cases to be identified, with a lower rate of false negatives, leading to helpful outcomes for research and treating those affected by COVID-19.
Plasmonic-fluor is reported to work by increasing fluorescence signals compared to background noise by increasing the brightness of conventional fluorescent labels used in biosensing and bioimaging methods. Plasmonic-fluor is composed of gold nanoparticles coated in these conventional dyes.
Sign up to The Nanomed Zone for free
In their article, recently published in Nature Biomedical Engineering, the researchers reported they were able to achieve up to a 6,700-fold brighter fluorescent nanolabel compared with conventional dyes alone. They demonstrated that this could detect extremely small concentrations of cell surface proteins and target biomolecules in biological fluids. Therefore, in addition to COVID-19 testing, this technology has the potential to lead to earlier diagnosis for a range of diseases.
A previous challenge with this form of fluorescence testing is that the fluorescent signal is not strong enough to be detected against background signals. Jingui Luan (lead author, Washington University in St. Louis) explained: "Increasing the brightness of a nanolabel is extremely challenging… The gold nanoparticle acts as an antenna, strongly absorbing and scattering light. That highly concentrated light is funneled into the fluorophore placed around the nanoparticle. In addition to concentering the light, the nanoparticles speed up the emission rate of the fluorophores. Taken together, these two effects increase the fluorescence emission."
As a result, each fluorophore becomes a more efficient beacon and the 200 fluorophores positioned around the nanoparticle emit a signal that is equal to that of 6700 fluorophores. The researchers have also demonstrated that using plasmonic-fluor means fewer captured proteins are required to determine their presence in a sample and it can also allow for multiple proteins to be detected simultaneously. In addition to this, the technology does not require any changes to be made to existing laboratory tools and techniques.
The federal funding will hopefully allow the positives of this novel technology to be applied to the detection of SARS-CoV-2 antibodies used in testing of COVID-19. This outcome has potential global implications for diagnosis and treatment of those affected by the current pandemic.
For more free COVID-19 related content please visit our dedicated COVID-19 Hub on Infectious Diseases Hub here.
For more related news from The Nanomed Zone be sure to sign up here.
---