Application of nanomaterials in treatment, anti-infection and detection of coronaviruses
---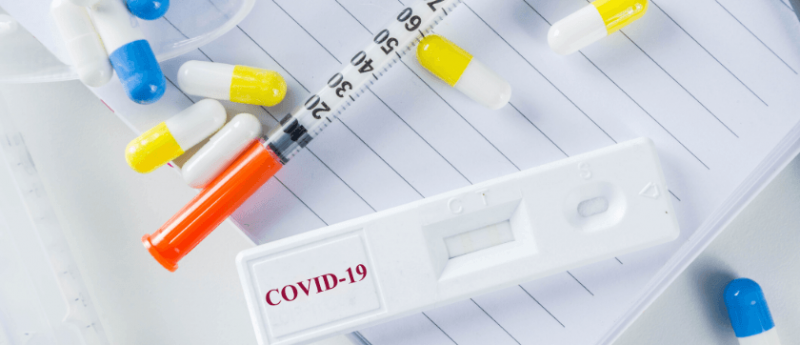 Nanomaterials are being used increasingly in medicine due to their nanosize meaning they can cross barriers, enable targeting of certain tissues and act as specialized biosensors. Their varied advantages mean that they can be applied in different areas of medicine, including against viral infections.
The process of developing vaccines and diagnostic tests often take much time as researchers are faced with many challenges. Nanotechnology has been used in recent years to overcome these, such as using nanomaterials as delivery platforms in vaccines and stabilizing agents in diagnostics tests. In this way, nanotechnology is being proposed for use in efforts to test and treat patients against coronaviruses.
In this Special Report published in Nanomedicine, the authors go into detail on the ways in which nanotechnology is being applied for nano-based vaccines, antiviral activity and development of diagnostic sensors in the plight against the COVID-19 pandemic.
Abstract
Nanotechnology and nanomedicine have excellent potential in dealing with a range of different health problems, including viruses, which are considered to be a serious challenge in the medical field. Application of nanobiotechnology could represent a new avenue for the treatment or disinfection of viruses. There is increasing concern regarding the control of coronaviruses, among these, Middle East respiratory syndrome coronavirus, severe acute respiratory syndrome coronavirus and severe acute respiratory syndrome coronavirus-2 are well known and dangerous examples. This article aims to provide an overview of recent studies on the effectiveness of nanoparticles as diagnostic or antiviral tools against coronaviruses. The possibilities of effectively using nanomaterials as vaccines and nanosensors in this field are also presented.
For further updates regarding the pandemic, visit our dedicated COVID-19 Hub here.
For more nanomedicine updates straight to your inbox, become a member of The Nanomed Zone here.
---