New African-led initiative aims to uncover the genetic basis of non-communicable diseases
---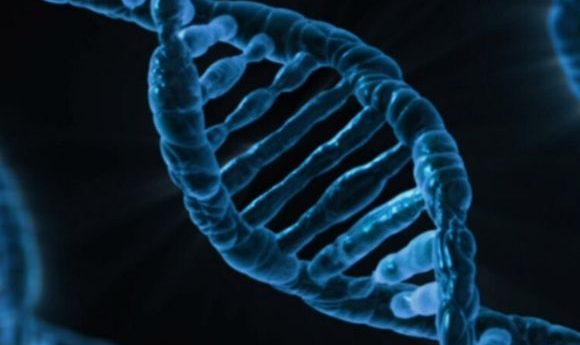 54gene has launched a new consortium, led by top Nigerian geneticists, to investigate the genetic basis of non-communicable diseases in Nigerians.
Despite Africans possessing the highest level of genetic diversity, African DNA is highly underrepresented in genetic research. The African genomics research, services and development company 54gene (Lagos, Nigeria) is on a mission to change this and the recent announcement of the African Centre for Translational Genomics (ACTG) may bring them one step closer.
The ACTG is a new initiative, intended to facilitate genomics research by African Scientists. An additional aim is to empower the next generation of African genomic scientists through increased availability of grants, internships and training for medical researchers and to accelerate the implementation of precision medicine across the African continent.
"In continuation with our belief at 54gene that genetic research in Africa should be ethical and beneficial to the communities we serve, and that African scientists be at the forefront of new drug discoveries that benefit Africans and the world at large; we have set up the ACTG to harness translational genetic research across Africa," remarked Dr Abasi Ene-Obong, founder and CEO of 54gene.
As a first step to achieving these goals, the ACTG have announced their first funded study, referred to as the Non-Communicable Diseases – Genetic Heritage Study (NCD-GHS). This project will investigate the genetic basis of non-communicable diseases – such as cancer, diabetes, Alzheimer's, chronic kidney disease and sickle cell disease – in Nigeria.
The study will be conducted in collaboration with the Nigerian Institute of Medical Research (NIMR; Lagos, Nigeria) and the National Biotechnology Development Agency's Centre for Genomics Research and Innovation (NABDA-CGRI; Abuja, Nigeria), and will involve the use of over 100,000 Nigerian participants.
---
---
"Genomic medicine remains an important tool to provide some useful insights into the high burden of non-communicable disease in Africa. I think this is our opportunity to reliably determine the distribution and prevalence of a range of non-communicable diseases in Nigeria," explained Oyekanmi Nash, an NABDA-CGRI collaborator on this project.
Assessing the genomic epidemiology of non-communicable diseases in Nigeria will allow the researchers to determine their respective burdens, spectrums and genetic determinants. These findings could then go on to aid the development of new treatments and health policies, which will have global benefits.
"The consortium will provide an enabling environment and resource for Nigeria-based scientists to develop their research capacity and skill set; as well as contribute to the ongoing efforts to improve genomics training and research in the country" added another collaborator, Omolola Salako (University of Lagos, Nigeria).
This study will involve a huge collaborative effort from researchers of different specialties working together to reach the same goal; improving the health of Africans all over the globe and accelerating future African genetic studies.
"Our collaboration with scientists at NIMR and NABDA-CGRI, as a consortium, is a highly welcome initiative which we believe will be a rewarding and mutually beneficial experience for all parties. For 54gene specifically, the opportunity for us to contribute to a broader national agenda for genomics research is both inspiring and humbling, and we are committed to ensuring its success," concluded Ene-Obong.
---