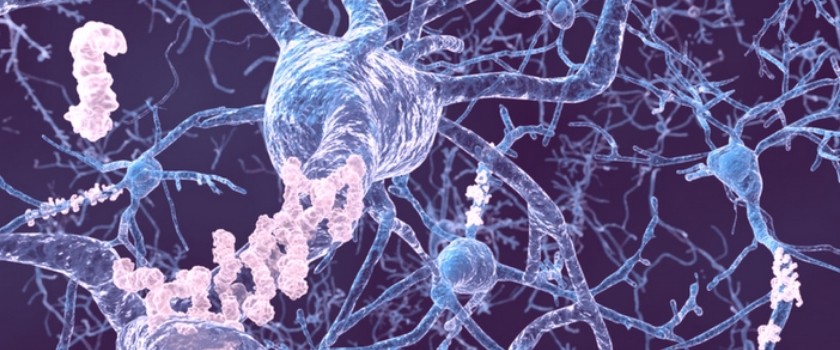 A recent multi-species study has found that the CD2AP gene, a known risk gene for Alzheimer's disease, is key for regulating synaptic transmission.
A multi-species study integrating experiments in Drosophila, mice and human brains, has shed new light on how CD2AP, a known Alzheimer's risk gene, increases susceptibility to the disease. The gene was found to be involved in neuronal communication and acts as a regulator of key regulatory proteins in the synaptic terminal.
Starting their research in Drosophila, the multi-institutional team, led by researchers at Baylor College of Medicine (TX, USA), worked to investigate the effect of deleting the gene in the brain.
They found that deletion of the fruit fly equivalent of CD2AP, known as cindr, led to defects in synaptic structure and function. They also found that loss of the gene resulted in an accumulation of key regulatory proteins within the synaptic cleft.
---
---
Moving on to mice, the research team found that deletion of the gene had the same effect; reduced synaptic function, defects in structure and accumulation of synaptic proteins.
To determine the relevance of these findings for humans, a collection of over 800 brain autopsies were examined. The results showed that low levels of CD2AP correlated significantly with an abnormal turnover and accumulation of synaptic proteins.
This relationship was found to be particularly strong in an Alzheimer's disease environment, suggesting that the factors of synaptic transmission regulated by the gene, including proteostasis and synapse function, could be vital in the development of Alzheimer's Disease.
Written By Jenny Straiton
Related Tags