Talking Techniques | UV LEDs for disinfection and potential protection from SARS-CoV-2
---
BioTechniques Digital Editor Tristan Free, speaks to Application Scientist Theresa Thompson and Strategy Director Jay Pasquantonio (both Phoseon Technology, OR, USA) about their UV LEDs and their disinfection abilities. We cover the best wavelengths for disrupting nucleotides and proteins, the challenges associated with some of these wavelengths, and the promising potential of UV LEDs to disinfect inorganic surfaces of SARS-CoV-2. Theresa and Jay also detail the safety procedures required while using this technology and deliver a clear warning against the irradiation of organic matter with UV LEDs.
For more information on the effect of UV LEDs on SARS-CoV-2, check out this page from Phoseon Technology: Can UV LEDs Kill the Novel Coronavirus? Frequently Asked Questions
About the Speakers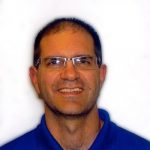 Jay Pasquantonio has a degree in Biomedical Engineering from Duke University. He has worked internationally in both the medical device and life sciences industries for companies from startup to Fortune 500. He has held roles at the intersection of engineering, R&D, and product strategy, often at the same time. Jay is Phoseon Technology's Strategy Director for the Life Sciences business unit.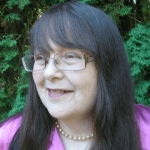 Theresa L. Thompson has a Ph.D. in Molecular Biology from the University of Southern California and completed her post doctorate at Children's Hospital in Los Angeles. She joined Phoseon Technology in November 2016 as Application Scientist. Prior to Phoseon, Dr. Thompson was Chief Science Officer at Chimerochem, LLC and Vice President and Director of Research and Development at Dimera Incorporated before that.  At Phoseon, Dr. Thompson is the lead Application Scientist focused on developing innovative LED technology for Life Sciences.
---