COVID-19: latest news and updates
---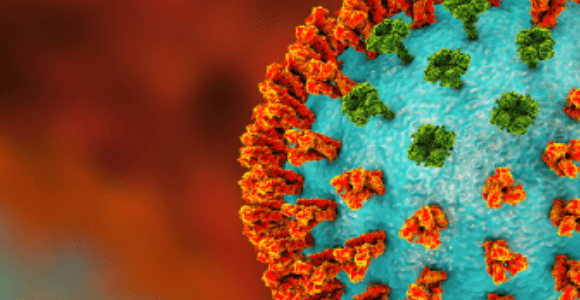 Providing the latest updates in the understanding of coronavirus, drug development and clinical trials for a vaccine for COVID-19.
Advances in understanding coronavirus
Researchers from the USA and China have reported that half of recovered COVID-19 patients carried the virus for up to 8 days after their symptoms had ceased. While only a small study, this suggests further research is needed to fully understand the kinetics of coronavirus clearance.
Meanwhile, a recent publication has elucidated how SARS-CoV-2 might have made its jump from bats to humans, supporting a crackdown on illicit wildlife trade and wet markets to help prevent future pandemics. The seemingly simple question of where the virus came from is just one of many we still lack a definitive answer to – others include whether you can get it twice, why some people develop more serious symptoms and whether the virus could mutate.
---
If you would like to keep up to date with our content on coronavirus, you can sign up for our site here, where you can subscribe to our newsletters for free!
---
In a bid to answer the latter question, a UK team has begun to sequence samples from infected patients in the country in order to map its spread and watch for the emergence of new strains. The effort, named the COVID-19 Genomics UK Consortium, will be co-led by the Wellcome Sanger Institute (Cambridge, UK), Public Health England (London, UK), the UK's National Health Service and various academic institutions. This follows early stage work from two Italian teams, who sequenced locally sourced samples and saw a low number of variants compared with the original Wuhan reference genome, suggesting that the genome is relatively stable and thus a vaccine could be durable.
In further collaboration news, a new artificial intelligence initiative has been launched in the USA. The C3.ai Digital Transformation Institute is a joint effort from a number of US institutions, C3.ai (CA, USA) and Microsoft (WA, USA). Launched to tackle 'gargantuan' social problems, it will initially target coronavirus – aiming to reduce spread, speed up the discovery and development of appropriate treatments and improve public health strategy.
Engineers against COVID-19
Various engineering efforts have been launched in the last week, including a multi-pronged approach from the Wyss Institute (MA, USA), which is looking to harness its bioengineering prowess for both diagnostics and therapeutics, and the Ventilator Challenge UK effort, which will see companies involved in various manufacturing industries – intriguingly including aerospace and Formula 1 – try to address the shortfall in ventilator devices expected in the UK.
Another engineering effort led to an – on hindsight – amusing incident, whereby a biophysicist landed himself in hospital with a magnet stuck up his nose while building a device that warns you when you touch your face. We applaud his ingenuity and hope his next invention works!
---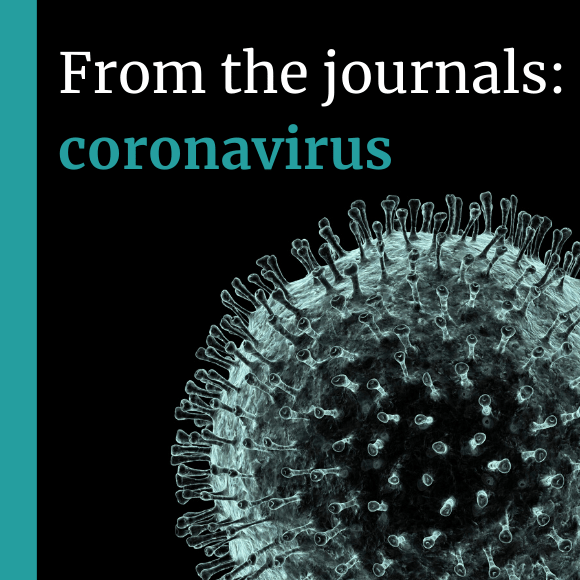 From the journals: coronavirus
Many publishers have made their coronavirus-related publications free to read online, including ours, Future Science Group. Here's a brief overview of what's available.
---
Coronavirus drug development
A team at University of California, San Diego (USA) is developing a computer model of coronavirus, in a huge undertaking – the team predicts the model will contain around 200 million atoms, and each atom's interactions will need to be modeled.
Meanwhile, Sanofi (Paris, France) and Translate Bio (MA, USA) are leveraging a pre-existing agreement to develop an mRNA-based vaccine candidate, and C2 Pharma (Luxembourg) has opened access to stocks of the active pharmaceutical ingredient Digoxin, which was listed in March for its potential to reduce COVID-19 symptoms in combination with other anti-virals following research in South Korea and India.
COVID-19 Trial news
With 239 studies currently listed in clinicaltrials.gov and that number likely to grow, it's impossible to comprehensively cover all the trial news. However, in new developments Johnson & Johnson (NJ, USA) has announced that it is hoping to enter its lead COVID-19 vaccine candidate into Phase I trials by September and, in collaboration with the Biomedical Advanced Research and Development Authority, has committed $1 billion to fund vaccine research, development and testing.
In the UK, various institutes are looking to trial convalescent plasma from those who have recovered from coronavirus and become "hyperimmune". This follows on from similar trials in the USA and China, where a very small study suggested it could be effective.
Vero Biotech LLC (GA, USA) has also announced the first at-home use of its proprietary inhaled nitric oxide delivery system GENOSYL® DS, in a patient with COVID-19 infection complicating pulmonary hypertension.
---
---