COVID-19: vaccine and drug development updates
---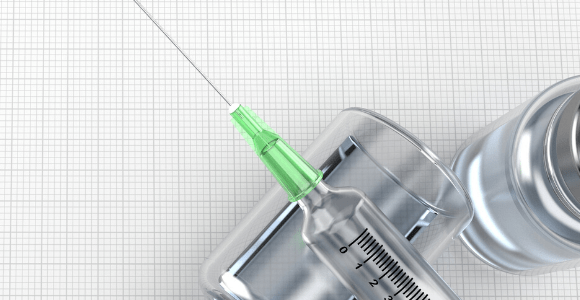 Providing the latest news in the understanding of SARS-CoV-2, drug development and clinical trials for a COVID-19 vaccine with weekly updates.
---
If you would like to keep up to date with our content on coronavirus, you can sign up for our site here, where you can subscribe to our newsletters for free!
SIGN UP TO BIOTECHNIQUES TODAY
---
Drug discovery and development
05 August 2020
A study has demonstrated that 3C-like protease inhibitors could be of use against COVID-19 – they were able to block coronavirus replication in vitro and improved survival in MERS-CoV-infected mice.
29 July 2020
A new study has identified 21 existing drugs that prevent SARS-CoV-2 replication. The drugs include 13 that have previously been in clinical trials in other indications, two that are FDA-approved for other indications, and four that work synergistically with remdesivir. All 21 compounds are currently under investigation in animal models and lung organoids.
Three variants of heparin and two fucoidans extracted from seaweed have been tested as a decoy strategy to neutralize SARS-CoV-2 in mammalian cells, showing promising antiviral activity.
22 July 2020
A new startup – Adagio Therapeutics (MA, USA) – has launched. Spun-out of Adimab (NH, USA), a well-known antibody technology company, Adagio will join the race to develop antibodies against SARS-CoV-2.
16 July 2020
Tocilizumab, a drug approved for rheumatoid arthritis, has shown promise in an observational study of 27 patients. The drug was reported to reduce inflammation, oxygen requirements and risk of death. Trials are awaited. It also appeared useful in a cohort of 78 patients on mechanical ventilation.
The reason for the failure of lopinavir and hydroxychloroquine might have been discovered – researchers have demonstrated that the concentration of the two drugs in the lungs is insufficient.
Llama-derived nanobodies have been demonstrated to bind the spike protein of SARS-CoV-2, with this latest study raising hope they could prove useful when used in a similar way to convalescent serum.
In further nano-based news, Absolute Antibody (Redcar, UK) has announced a collaboration with the University of Zurich (Switzerland) to provide synthetic nanobodies, which will target the receptor-binding domain of SARS-CoV-2.
07 July 2020
Gilead (CA, USA) has announced it will charge between $2340 and $3120 for a typical 5-day course of remdesivir, setting the bar for other companies looking to develop anti-COVID-19 therapeutics. This announcement comes at a similar time that an advocacy group has reported that several Federal government contracts with drug-makers appear to have weakened price oversight.
A new membrane-on-a-chip has been developed for use in drug candidate testing, providing a potentially simpler alternative to live cells.
02 July 2020
Multiple molecules have been identified that can shut down SARS-CoV-2's polymerase reaction – five of which are already FDA-approved for use against other viral infections.
25 June 2020
Orgenesis (MD, USA) has signed an agreement with Leidos (VA, USA) to work on Ranpirnase, a broad-spectrum anti-viral that could prove a treatment for COVID-19.
17 June 2020
A Vero-E6 cell culture has been developed to grow SARS-CoV-2, with subsequent research providing both good and bad news. The research team identified six existing antivirals that worked in the laboratory against the virus, with two of them – nelfinar and amodiaquine – showing particular promise in combination. Meanwhile, they demonstrated that the use of plasma from recovered patients could only work if the donor had only recently recovered.
The US FDA has revoked its emergency authorization of hydroxychloroquine, stating that the potential benefits do not outweigh the risks.
DARPA has signed an up to $16 million agreement with the Wyss Institute for Biologically Inspired Engineering at Harvard University (MA, USA). The funding will support the testing of FDA-approved drugs for repurposing against COVID-19. Find out more about the COVID-19 activities at the Wyss in our podcast with Founding Director Don Ingber.
10 June 2020
A patient-reported symptom tracking method that follows patients well enough to stay at home has been turned on COVID-19, with results suggesting that famotidine could be useful for patients with mild to moderately severe COVID-19.
27 May 2020
Merck & Co. (NJ, USA) has joined the fray with three new initiatives: the acquisition of Themis (Vienna, Austria), a partnership with Ridgeback Therapeutics (FL, USA) to support development of its Phase I drug candidate EIDD-2801 and a new alliance with IAVI to work on a vaccine using the recombinant vesicular stomatitis virus (rVSV) platform.
In another blow to hydroxychloroquine and chloroquine, an observational study analyzing 81,000 controls and nearly 15,000 patients receiving any of the four drug regimens using them found no benefit against COVID-19, in addition to an increased risk of serious heart problems and death. The authors note that randomized clinical trials are needed to confirm results, but in the meantime recommend against use of the drugs outside clinical trials.
20 May 2020
More evidence has been published in the continuing debate over hydroxychloroquine – with a French study reporting that it does not significantly reduce death or the need for the intensive care. A Chinese study has also reported that it does not result in faster viral clearance.
Phlow (VA, USA), has received a large contract from the US government to produce drugs at risk of shortage – it has already manufactured 1.6 million doses of generic medicines currently in use for treatment of COVID-19.
Five generic drug manufacturers have been given the information required to manufacture remdesivir, allowing distribution of the drug to 127 countries – many of which are low- or lower-middle income. They will be able to set their own prices and will not have to pay royalties until the pandemic is declared at an end, or an alternative drug is approved.
13 May 2020
The Institute of Cancer Research (London, UK) has launched a new 'knowledgebase' – Coronavirus-CanSAR – which will collect the world's relevant research on viral proteins, protein—protein interactions, drugs, drug mechanisms and clinical trials, all driven by artificial intelligence. Using this, researchers have already identified new drug targets.
A team has developed a computer model to test whether their peptide inhibitor could prevent infection, by binding to the spike protein.
06 May 2020
Alnylam Pharmaceuticals (MA, USA) and Vir biotechnology (CA, USA) have announced that they have selected an RNAi therapeutic, VIR-2703, to move into human testing for treatment and/or prevention.
Following its approval for emergency use by the FDA, an analysis by the Institute for Clinical and Economic Review has suggested remdesivir could be cost-effective at a price up to $4460 – although that is dependent on its ability to reduce mortality, which is yet to be proven.
30 April 2020
The first candidate for the ACCORD trial has been announced – BerGenBio's bemcentinib (Bergen, Norway). The UK's ACCORD trial aims to rapidly test new drug candidates, feeding them into the RECOVERY trial, the largest randomized—controlled clinical trial at this time.
Published research regarding Gilead Science's (CA, USA) remdesivir is awaited with bated breath given conflicting stories this week – the company released a statement suggesting positive data, while leaked results from a Chinese study suggested negative results.
A new, as-yet un-peer-reviewed, retrospective study has suggested neither hydroxychloroquine or its combination with azithromycin improved outcome. These results were included in the development of newly released guidelines from the NIH (MD, USA) that were issued this week and will act as a living document. These state that there is insufficient data to recommend for or against hydroxychloroquine. Other clinical trials are ongoing.
22 April 2020
Artificial intelligence has been set loose on 90,000 candidate compounds, identifying a shortlist of 31 that are already in Phase II or III, or approved; five of which are already in trials for COVID-19. The AI VIVO (Cambridge, UK) system involved the development of a phenotypic model of COVID-19 in the lungs and will now seek to broaden its search to combinations.
in Japan, Fujifilm (Tokyo, Japan) is boosting production of the influenza drug favipiravir, which has not been approved outside of Japan for influenza amid concerns over side effects.
15 April 2020
Following their work showing remdesivir could be effective against Middle East Respiratory Syndrome-related coronavirus, a team from the University of Alberta (Canada) has published research suggesting the drug is effective at stopping SARS-CoV-2 replication through inhibition of RNA-dependent RNA polymerase.
Cell-free manufacturing is being used to ramp-up production of valinomycin, a drug that has proven effective against SARS-CoV in vitro. The method has been used to produce a 5000-times-higher yield.
Project BreathEasy has launched, which intends to use bioengineering and artificial intelligence to create "digital twins" of COVID-19 patient lungs, allowing the optimization of equipment use and improvement of patient outcome. The project comes from OnScale (CA, USA), and comprises a consortium of vendors, manufacturers, engineers and doctors from across the globe.
In the UK, a collaboration between engineers and clinicians at University College London (UK) and Formula 1's Mercedes-AMG High Performance Powertrains (Brixworth, UK) has borne fruit in just 5 days, developing a Continuous Positive Airway Pressure breathing aid. The design has been made freely available.
08 April 2020
An Australian study has highlighted ivermectin as of interest for further drug research efforts, with the drug inhibiting the growth of SARS-CoV-2 in cell culture within 48 hours. Ivermectin is an FDA-approved anti-parasitic drug that has previously shown efficacy in vitro against various viruses, including HIV, influenza and Zika.
Takeda (Tokyo, Japan) and CSL Behring (PA, USA) have teamed up with four other companies to focus on developing a treatment using the blood plasma of recovered patients to improve speed over what would have usually been individual efforts – in the process, Takeda will forego its work on a Takeda-branded hyperimmune immunoglobin.
"The big challenge is driving enough plasma to make enough material that you can test in a pilot plan, and then finally in a much larger scale batch," explained Bill Mezzanotte, head of research and development at CSL. "So by working together in both Europe and the US to start, we'll be sending the material to one primary manufacturing site in each part of the world so that we can most quickly get batch material that can be both tested and then gotten out to the general public."
Meanwhile, GlaxoSmithKline plc (Middlesex, UK) has purchased $250 million worth of shares in Vir Biotechnology, Inc (CA, USA) and will provide knowledge to help speed up development of treatments, which include two neutralizing antibodies Vir is looking to advance into the clinic. This adds to Vir's current partnerships with Wuxi Biologics (China) and Biogen (MA, USA).
A similar partnership has been announced by Amgen (CA, USA) and Adaptive Biotechnologies (WA, USA) – the partnership will leverage Amgen's Icelandic subsidiary deCODE Genetics, which is testing the country's population.
---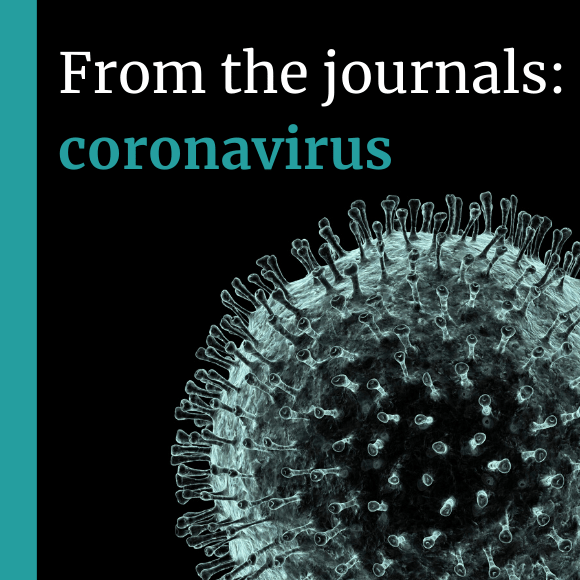 From the journals: coronavirus
Many publishers have made their coronavirus-related publications free to read online, including ours, Future Science Group. Here's a brief overview of what's available.
---
COVID-19 vaccine development
05 August 2020
Operation Warp Speed is set to inject up to $2.1 billion into the vaccine under development in the collaboration between Sanofi and GlaxoSmithKline. Their vaccine is set to enter Phase I/II testing in September, with a Phase III trial planned before the end of the year. This follows the news that the UK government and EU have both reached deals.
29 July 2020
The US has turned to two camera manufacturers – Kodak and Fujifilm – to support vaccine manufacture.
Meanwhile, the UK's Cell and Gene Therapy Catapult is set to receive $130 million of government funding for a new manufacturing center.
CEL-SCI (VA, USA) has announced positive results of its in vivo experiments with its LEAPS COVID 19 conjugate. They will next move onto animal challenge studies with live SARS-CoV-2.
22 July 2020
A replicating RNA vaccine has produced antibodies against COVID-19 in mice and primates following a single immunization. The HDT-301 vaccine, formulated with a lipid-based nanoparticle emulsion, is set to enter Phase I soon.
16 July 2020
A list of antibodies that target the spike protein's receptor binding domain has been compiled, and analysis has revealed that IGHV3-53 is a key gene for vaccine designers – IGHV-53 antibodies bind more potently and are less prone to mutation.
Heparin is the "new" old drug generating interest for use against COVID-19. It binds with spike protein and could theoretically block infection.
07 July 2020
While not a vaccine for COVID-19, researchers have proposed that the MMR vaccine could reduce the risk of severe COVID-19 symptoms.
02 July 2020
The WHO has unveiled a plan to secure 2 billion doses of an available coronavirus vaccine by the end of 2021, which they hope will ensure high-risk groups across the globe have access.
'Designer peptides' capable of binding to polysialic acid – a cell-based carbohydrate involved in many physiological and pathological processes – have been engineered, with the research team intending to turn their focus onto whether they could be used to block SARS-CoV-2 infection.
A 'DNA origami' study has been published, which demonstrates that DNA folded into HIV-like particles could provoke an immune response in vitro. This method could hold potential for use against SARS-CoV-2.
INOVIO's INO-4800 and Vaxart's VAAST™ candidate (CA, USA) are set to join a non-human primate challenge study funded by Operation Warp Speed.
25 June 2020
Inovio (PA, USA) has received a $71 million contract from the US Department of Defense for manufacture of its Cellectra 3PSP vaccine delivery device. Results of its Phase I trial of INO-4800 are expected soon.
A preclinical study has been announced for a PolyTope vaccine developed by ImmunoPrecise Antibodies Europe and LiteVax BV (both Oss, The Netherlands). The study will be funded by TRANSVAC2.
17 June 2020
Researchers have been able to produce antibodies capable of blocking SARS-CoV-2 in test cells, with one antibody protecting hamsters against heavy exposure. The team also discovered an antibody against SARS-CoV, providing hope that a broadly neutralizing antibody could be possible.
10 June 2020
The Trump administration's Operation Warp Speed is moving forward in its selection of promising vaccine candidates to fund, with Johnson & Johnson, Pfizer, Merck & Co., AstraZeneca and Moderna allegedly on its current list. It will eventually narrow the list to between three and five candidates to support in late-stage trials.
03 June 2020
Novartis' AveXis division (IL, USA) has announced it will be the manufacturer for Massachusetts Eye and Ear Hospital's AAVCOVID project (USA), which intends to deliver a gene to stimulate production of the virus' spoke protein. The vaccine is currently in preclinical testing and set to enter Phase I in the second half of 2020.
Intravacc (Bilthoven, The Netherlands) and EpiVax (RI, USA) have teamed up to develop a vaccine based on Intravacc's Outer Membrane Vesicles technology platform. If successful in preclinical testing, Phase I is expected in Q4.
27 May 2020
A paper has been published showing that nine adult macaques who had cleared the virus were immune to re-challenge after 35 days. A second macaque study has evaluated a series of DNA vaccine candidates expressing forms of the spike protein. With the vaccinated animals exhibiting neutralizing antibody titers comparable to those found in convalescent humans and reduced viral load following rechallenge, the results were promising.
Another collaboration from Cytiva (MA, USA) will see it team up with Takara Bio (Shiga, Japan) to manufacture a plasmid vaccine developed at Osaka University (Japan).
20 May 2020
US President Donald Trump last week announced 'Operation Warp Speed', which is focusing on accelerating the development, production and distribution of 14 vaccine candidates. The initiative hopes to have a vaccine before the end of 2020.
A team of researchers has described multiple monoclonal antibodies identified from memory B cells of an individual who was infected with SARS-CoV in 2003, capable of targeting SARS-CoV-2 spike protein. One of the antibodies – S309 – appeared particularly promising and is now in fast-track development.
In manufacture news, Exyte (Stuttgart, Germant) and Univercells Technologies (Brussels, Belgium) are combining forces to enable fast-track production of biologicals.
13 May 2020
With a policy forum recently stating that a single vaccine will not be enough to control COVID-19, a plethora of research is ongoing.
One such endeavor is a vaccine platform developed for MERS-CoV, which incorporates single-stranded RNAs as an adjuvant and could be repurposed for the current outbreak. The platform was originally developed during the 2015 MERS outbreak in Korea.
The Coalition for Epidemic Preparedness Innovations (CEPI) will provide up to $384 million in funding for the development and manufacture of Novavax's (MD, USA) candidate, NVX-CoV2372. This is in addition to a $4 million grant earlier in the year. Top-line Phase I results are expected in July.
06 May 2020
Two pre-existing, FDA-approved drugs have been highlighted as demonstrating activity against SARS-CoV-2. Niclosamide, an anti-helminthic drug, was already known to show efficacy against SARS- and MERS-CoV. Ciclesonide is a corticosteroid used for asthma and allergic rhinitis and seems to target the viral protein Nsp15. Both would require further study and development.
Moderna (MA, USA) and Lonza (Bael, Switzerland) have agreed a 10-year collaboration in order to support the manufacture of their experimental vaccine mRNA-1273, should their clinical trials be successful.
Astrazeneca (Cambridge, UK) has put its weight behind ChAdOx1 nCoV-19 – an experimental vaccine created at Oxford University (UK). The vaccine is currently in Phase I, with late-stage trials hoped for mid-year.
30 April 2020
ReiThera (Rome, Italy), Leukocare AG (Munich, Germany) and Univercells S.A. (Brussels, Belgium) will develop and manufacture a novel adenoviral vector-based COVID-19 vaccine – they expect to enter clinical trials in summer.
22 April 2020
The NIH has launched a public—private partnership to speed vaccine and treatment options that will comprise over 10 biopharmaceutical companies and various health agencies, including the US FDA and the European Medicines Agency. The partnership – Accelerating COVID-19 Therapeutic Interventions and Vaccines (ACTIV) – will develop a collaborative framework for prioritizing candidates, streamlining trials, coordinating regulation and leveraging partner assets.
The US government has announced it will fund development of Moderna's mRNA-1273 vaccine (MA, USA), up to the tune of US$483 million. The funding will be used to speed testing and prepare for large-scale production.
15 April 2020
In the latest collaboration announcement, two of the world's vaccine giants, GlaxoSmithKline plc (Middlesex, UK) and Sanofi (Paris, France), are working together on a COVID-19 vaccine. The partnership will see Sanofi contribute its S-protein COVID-19 antigen, and GlaxoSmithKline its adjuvant technology. They hope to have a vaccine in trials in the second half of 2020.
08 April 2020
A team from the University of Pittsburgh (PA, USA) has tested a COVID-19 vaccine in mice, demonstrating a response within 2 weeks. The vaccine, named PittCoVacc, used engineered spike proteins and was administered using a microneedle array.
Another mouse study has highlighted that the RNA virus PIV5, which causes kennel cough in dogs but appears harmless to people, could be harnessed in a vaccine causing cells to produce the spike protein. The team developed a mouse model engineered to express DPP4 – the protein used by MERS virus for cell entry. All mice given the vaccine survived a lethal strain of the MERS virus. By comparison, 25% of the mice given the inactivated virus intramuscularly survived, and none of the mice given PIV5 without the S gene.
---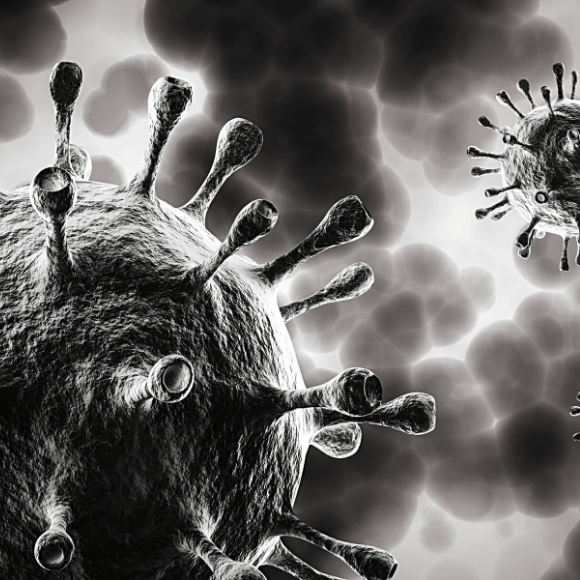 Why are Black people more likely to die of COVID-19 in the US and UK?
Just as the current protests in the US highlight racial inequalities in the US justice system, COVID-19 is directing a spotlight at inequalities in healthcare and medicine.
---
Clinical trials
05 August 2020
Novovax has released promising Phase I results for NVX-CoV2373 – the first trial results for a protein-based vaccine. The results are as-yet un-peer-reviewed but suggest reasonable responses and safety profile.
Eli Lilly has begun an unusual Phase III trial – testing its LY-CoV555 in residents and staff of long-term care facilities in the USA. The BLAZE-2 study will enroll up to 2400 participants and assess whether a single dose can reduce infection through 4 weeks, and complications through 8 weeks.
Another unusual trial, the I-SPY COVID Trial, has enrolled its first patients. The 'platform trial' will test three drugs – Amgen's Otezla, Takeda's Firazur and Abbvie's cenicriviroc in hospitalized patients severely ill with COVID-19.
29 July 2020
Two Phase III vaccine trials have begun – for Moderna's mRNA-1273, and BioNTech and Pfizer's chosen candidate, BNT162b2. The latter's chosen candidate was a surprise, given it was not the subject of their preprint published in July, but one of three others under investigation. Moderna is facing a challenge, having lost a patent fight over its mRNA delivery technology.
22 July 2020
Interim data from the Phase I/II trial of ChAdOx1 nCov-19 (AZD1222) have been released, reporting a robust immune response and reasonable safety profile.
CanSino Biologics (Tianjin, China) has reported data from its Phase II study of its adenovirus type-5-vectored vaccine. It too demonstrated a good immune response and safety profile; however, with many participants already immune to the vector, this could weaken its effects.
As-yet un-peer-reviewed data have been released on BNT162b1, reporting that the vaccine stimulated a virus-specific response from immune cells and antibodies.
16 July 2020
Interim results have been published from the Phase I trial of Moderna's mRNA-1273 (MA, USA), with the vaccine candidate generally well tolerated and prompting neutralizing antibody activity. Phase II is currently ongoing, and Phase III is expected to begin this month.
India's drug regulator has granted emergency approval for itolizumab, a psoriasis drug, for use in patients with acute respiratory distress owing to COVID-19. The decision follows a 30-patient trial.
The first healthy patient has been dosed in a Phase I study of JS016, the neutralizing antibody developed in conjunction between Lonza (Basel, Switzerland) and Junshi Biosciences (Shanghai, China).
07 July 2020
Regeneron's REGN-COV2 antibody cocktail (NY, USA) is set to advance into two Phase III studies – a rapid move, given it is less than a month since Phase I launched in June.
02 July 2020
The UK's RECOVERY study has announced that the HIV antiviral lopinavir-ritonavir provides no benefit against COVID-19, and has halted its use in the trial. Peer-reviewed results are awaited.
A preprint reporting preliminary results from the Phase I/II trial of the mRNA vaccine BNT162b1 has been made available. A phase IIb/III trial is set to start later in July.
Alpha-1-antitrypsin has entered trials. The protein could be useful for treatment of COVID-19, particularly in patients requiring intensive care.
25 June 2020
Sanofi (Paris, France) has announced it is pulling forward plans, targeting September for the onset of its Phase I/II trial of its recombinant protein candidate (in collaboration with GSK, Middlesex, UK), and the end of the year for Phase I of its mRNA candidate (in collaboration with Translate Bio, MA, USA).
The NIH has halted two hydroxychloroquine trials – ORCHID, in hospitalized patients, and A5395, in symptomatic non-hospitalized patients.
Gilead (CA, USA) has announced it will begin a Phase I trial of an inhaled version of remdesivir, in an attempt to make the drug more widely available. At this time, its intravenous delivery makes early treatment difficult; however, a study has suggested that is the best time for use.
Staidson (Beijing, China) and Pivotal (Madrid, Spain) have committed to a European Phase II trial to test BDB-001, a recombinant monoclonal antibody, for use in severe COVID-19.
17 June 2020
The UK's RECOVERY trial has released more results, with the announcement that dexamethasone reduced deaths by a third in ventilated patients and a fifth in those receiving oxygen. No benefit has been shown for those receiving no respiratory support. Full release of the results is awaited.
Meanwhile the first late-stage trial might begin in July – Moderna (MA, USA) and the NIH are intending to launch a 30,000-person-strong Phase III trial of mRNA-1273.
An announcement from Sinovac (Beijing, China), has suggested it has seen positive results for its Phase I/II trial for CoronaVac, and is planning Phase III. Full results are awaited.
A new trial has launched evaluating a cocktail of human antibodies against SARS-CoV-2. The two spike protein-binding antibodies were selected after an evaluation of thousands – from plasma donations and genetically engineered mice. The trial will evaluate effect on COVID-19 outcome in both hospitalized and non-hospitalized patients, as well as its efficacy as a preventative.
Finally, CureVac (Frankfurt, Germany) has been given the go-ahead to launch human trials for its vaccine.
10 June 2020
A hydroxychloroquine trial has restarted after the retraction of the article that caused it to cease. However, the early results from the UK's RECOVERY trial have dashed hopes again, suggesting no benefits.
Eli Lilly (IN, USA) has begun human testing for its second antibody treatment for COVID-19 – this one in collaboration with Junshi Biosciences (Shanghai, China).
03 June 2020
The WHO is set to resume hydroxychloroquine trials after questions were raised over the data used in the studies that resulted in the halt of the trials.
The first engineered antibody drug has entered Phase I testing – LY-CoV555 is a result of a collaboration between Eli Lilly (IN, USA) and AbCellera (BC, Canada). Results are expected by the end of the month.
27 May 2020
The peer-reviewed findings have been published for the NIH's remdesivir trial, which reported that the drug provides significant benefit versus standard of care for time to recovery in hospitalized patients. There could also be a survival benefit, but the results were not significant. The trial will next study remdesivir in combination with baricitinib.
Preliminary results from the Phase I trial of the Ad5-nCoV vaccine have been published, showing it to be safe, well-tolerated and capable of generating a response against SARS-CoV-2. A Phase II study has been initiated.
20 May 2020
Moderna (MA, USA) has announced interim Phase I results for vaccine candidate mRNA-1273 – reporting safety and levels of antibodies capable of neutralizing the virus in test tubes. With the highest-tested dose struck off owing to side effects, they will continue trials with the lower and medium doses. They hope to begin Phase III testing in July.
The snappily named ChAdOx1 nCoV-19, currently in Phase I trials, has been shown to be effective at inducing an immune response in mice and rhesus macaques using a single dose. The results are now available as a pre-print, and thus await peer review.
13 May 2020
The WHO has – conditionally – given support for vaccine trials that deliberately infect healthy volunteers. These 'challenge trials' are controversial, but have previously been utilized in malaria, typhoid and flu. However, treatments were available for those diseases should the individual become severely ill – such a treatment is lacking for COVID-19.
In other news, the UK's PRINCIPLE trial has begun roll-out. This trial is targeted to the over 50s and will test pre-existing drugs. It is the first trial to take place in primary care.
Moderna (MA, USA) has accelerated its clinical development plan for mRNA-1273 even further following Fast Track designation from the US FDA, announcing it intends to begin Phase III testing this summer, provided preliminary results are positive.
The first healthy US-based volunteers have received Pfizer (NY, USA) and BioNTech's (Mainz, Germany) mRNA vaccine following completion of dosing in their Germany trial. They hope to have initial data in late-May or June.
06 May 2020
Preliminary data from 20 patients have suggested tocilizumab improves outcome in severe or critical COVID-19.
30 April 2020
Preliminary results have been announced for Sanofi (Paris, France) and Regeneron's (NY, USA) Kevzara, with the Phase II results resulting in the Phase III portion of the trial moving to a focus on "critical" patients. Results have also been announced regarding the use of mesenchymal stem cells for respiratory distress. These include early-stage results for Ryoncil™, from Mesoblast; and a preclinical trial for Cymerus™, from Cynata Therapeutics (both Melbourne, Australia).
22 April 2020
In the UK, the Recovery trial has now recruited over 5000 patients, making it one of the largest trials in the world. Expecting results in June, the trial is testing hydrochloroquine as well as azithromycin, lopinavir-ritonavir and low-dose dexamethasone. The trial will also seek to evaluate tocilizumab. Convalescent plasma is being considered, as well as experimental drugs as they become available. They have been unable to acquire remdesivir, hence its lack of inclusion.
In other trial news, Novartis (Basel, Switzerland) is set to sponsor a large Phase III trial of hydroxychloroquine in the USA, following an agreement with the US FDA. Novartis has also committed to donate 130 million doses globally, and provide broad access to its hydroxychloroquine intellectual property should it be approved for use. Meanwhile AstraZeneca (Cambridge, UK) has announced it will test its drug CalquenceÒ, currently approved for hematological malignancies. The drug could reduce respiratory distress caused by cytokine storms.
15  April 2020
Two new sites have launched, including an online, open-access trials database has been set up by the Anticancer Fund (Brussels, Belgium) providing details of the over 200 clinical trials currently underway for SARS-CoV-2 and COVID-19; and WorldWithoutCOVID.org, a first-of-its-kind global initiative from Clara Health (CA, USA), that aims to connect individuals with clinical trials for diagnostics, treatment and vaccine discovery.
08 April 2020
Enrollment has begun for a clinical trial evaluating the anti-clotting drug tPA in patients with acute respiratory distress syndrome.
The first healthy volunteer has received a dose of Inovio Pharmacutical's (PA, USA) experimental DNA-based vaccine, INO-4800. The Phase I trial will aim to recruit 40 healthy adult volunteers and report data by late summer, not long after Moderna (MA, USA), who announce the start of their trial previously, is expected to report.
Incyte (DL, USA) and Novartis (Basel, Switzerland) have announced plans to test their cancer drug Jakavi® in Phase III trials in the USA and Europe, in a bid to treat acute respiratory distress.
---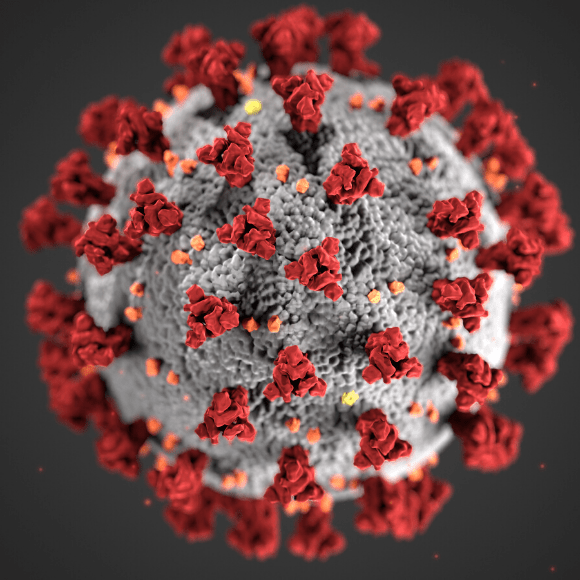 False negatives: how accurate are PCR tests for COVID-19?
New research calls into question the accuracy of SARS-CoV-2 RT-PCR tests as the chance of receiving a false negative COVID-19 test could be greater than 1 in 5.
---
Testing and detection
05 August 2020
Testing is speeding up this week – an antibody test has been launched that takes 18 hours (as opposed to 2—3 days) and does not require BSL3; and the new LamPORE assay – using technology from Oxford Nanopore – is being rolled out in the UK, which is capable of screening up to 15,000 samples a day with results in less than 2 hours.
In the USA, the NIH's Rapid Acceleration of Diagnostics (RADx) initiative has provided $248.7 million to seven diagnostics companies to support development of new technologies towards better testing. The technologies will include next-generation sequencing, CRISPR and microfluidics.
29 July 2020
A meta-analysis including over 3000 specimens has found that sputum testing is more accurate than nasopharyngeal or oropharyngeal swabs. It also identified that early testing increases diagnosis rates.
A SARS-CoV-2 surrogate virus neutralization test has been developed. The test is reportedly able to detect functional neutralizing antibodies and is not isotype specific. It is being commercialized by GenScript for research use only.
Whole-genome sequencing of specimens from 900 people on the Diamond Princess cruise ship during its quarantine has revealed a single shared mutation, suggesting the outbreak came from a single introduction.
22 July 2020
A new, ultrasensitive biosensing method could shorten the time taken to detect COVID-19 in samples from hours to minutes.
Another new test, using blood, has been able to detect COVID-19 in around 20 minutes using a simple lab setup and a 25-microliter plasma sample.
16 July 2020
A new method using mass spectrometry has been able to detect COVID-19 in diluted gargle samples. The test is currently undergoing improvements, so watch this space.
A surface coating has been developed that could remove the need for SARS-CoV-2 detection – as it can be painted on common objects and inactivate the virus the virus quickly, possibly within minutes. As it stands, the coating has been shown to reduce the virus by 99.9% in 1 hour when painted on glass or stainless steel.
LGC SeraCare (MA, USA) has made its AccuPlex ™ SARS-CoV-2 Verification Panel and Reference Material Kit available with full genome coverage. The AccuPlex technology mimics the virus, reducing the need for infectious materials in the lab.
New England Biolabs (MA, USA) has released a SARS-CoV-2 Rapid Colorimetric LAMP Assay Kit – a research-only product that provides a quick alternative to RT-qPCR.
Avacta Group plc (Cambridge, UK) has launched a collaboration with Integumen plc to evaluate the use of Affimer reagents to detect SARS-CoV-2 in wastewater. The collaboration hopes this will lead to a real-time alert system for localized outbreaks.
02 July 2020
The town of Vò in Italy harbors a population of nearly 3200 and was the site of Italy's first COVID-19 death. The populace was tested at the start of an imposed quarantine and then after 2 weeks. Research has now been published digging into this, which provides interesting results – including that 40% of cases were asymptomatic, and viral load was similar for both symptomatic and asymptomatic cases.
Twist Bioscience (CA, USA) has announced their NGS-based Twist Respiratory Virus Research Panel, which can identify, detect and characterize 29 respiratory viruses – including SARS-CoV-2.
A partnership between Sherlock Biosciences and binx health (both MA, USA) has been announced, with the intention of developing the first CRISPR-based point-of-care diagnostic test for COVID-19
25 June 2020
While researchers are questioning whether COVID-19 antibody tests are really a game changer, others have published results on the accuracy of the tests, in addition to rt-PCR diagnostic tests.
Avacta (Wetherby, UK) has announced the positive initial performance for its Affimer-based rapid test strips, developed in partnership with Cytiva (MA, USA). The test strips detected spike protein within the clinical range found in saliva.
A surface and- air-monitoring system is under development at PathogenDx (AZ, USA). The system should detect both SARS-CoV-2 and Influenza 1 and 2.
Advanced Biological Laboratories (Manchester, UK) has announced the approval of its SARS-CoV-2 qPCR assay, which can be used with saliva samples.
17 June 2020
A new risk prediction model has been developed, which can forecast a patient's likelihood of testing positive and their outcome. The nomogram incorporates age, race, gender, socioeconomic status, vaccination history and current medications. The risk calculator has been made freely available online.
Research has confirmed that the receptor binding domain of the spike protein will be useful for serological diagnostic assays this week.
Nicoya (ON, Canada) as received funding to develop a portable saliva-based COVID-19 diagnostic test, called Atlas. The test would aim to provide results in less than 20 minutes. In other saliva-based news, the University of Chicago (IL, USA) has reported early results that indicate a ddPCR method to conduct saliva tests is at least as accurate as nasal swab testing.
Finally, a small study has shown that self-swabbing samples are as accurate as those collected by healthcare workers. The study utilized a new nasal swab that is more comfortable to use than that currently used.
10 June 2020
A new artificial-intelligence-based mobile app has been released that can help clinicians predict disease severity. The app considers four blood-based biomarkers in addition to age and sex.
03 June 2020
Robots are on the case for COVID-19 testing – with a 3D-printed one now performing throat swab testing with zero human contact in Denmark.
At the other end of the size spectrum, a new assay containing plasmonic gold nanoparticles has been developed, which should be capable of detecting SARS-CoV-2 RNA within 10 minutes without the need for advanced lab techniques.
Beckman Coulter's RNAdvance Viral XP extraction kit (IN, USA) has been added to a list of acceptable methods for EUA-authorized tests.
27 May 2020
A team from Hokkaido University (Sapporo, Japan) has developed a portable technology capable of detecting anti-avian influenza antibodies in serum within 20 minutes. The test could be utilized for SARS-CoV-2 should a suitable reagent be developed.
A colorimetric saliva antibody-based test for COVID-19 is set to be co-developed by ImmunoPrecise Antibodies (ND, USA) and the University of Victoria (BC, Canada).
20 May 2020
Adjuvant Capital (NY, USA) and ChromaCode (CA, USA) have partnered to accelerate the development of ChromaCode's SARS-CoV-2 assay, which uses their high-definition PCR platform and is targeted toward resource-limited communities.
Meanwhile, Avacta (Wetherby, UK) and Medusa19 have entered into a distribution agreement for Avacta's saliva-based test, which it co-developed with Cytiva (MA, USA).
Oxford Immunotec (Oxford, UK) has released its T-SPOT Discovery SARS-CoV-2 test kit for research purposes. The test builds on their previous experience with tuberculosis and could help research looking to measure the strength of immune response to the virus.
Bio-Rad's CFX96 Dx System has joined its other COVID-19 diagnostics currently authorized for use in the USA.
13 May 2020
The team behind the COVID Symptom Study tracking app has developed a new model, using artificial intelligence, that can determine whether an individual has COVID-19 based on age, sex and four symptoms.
Meanwhile, Thermo Fisher Scientific (MA, USA), WuXi Diagnostics (Shanghai, China) and Mayo Clinic (MN, USA) have announced a collaboration to develop a serology test for COVID-19.
Finally, Spectrum Solutions (UT, USA) has received FDA clearance for its at-home self-collection saliva collection kits.
06 May 2020
Bio-Rad (CA, USA) has received an emergency use authorization from the US FDA for its droplet digital PCR SARS-CoV-2 test kit. The test's sensitivity should make it suitable for screening in those with a low viral load, including those in the early stages of infection.
Omega Bio-Tek and Ipsum Diagnostics (both GA, USA) have announced a collaboration – joining Omega's Mag-Bind Viral DNA/RNA 96 kit with Ipsum's RT-PCR-based SARS-CoV-2 assay, which has emergency use authorization from the US FDA.
30 April 2020
For those interested in testing, our recent article provides a roundup of novel PCR developments.
In other news, a serological test has been developed, and the ViroKey™ RT-PCR test from Vela  Diagnostics (Hamburg, Germany) has received the CE mark.
22 April 2020
Researchers have designed a miniature lab-on-a-chip capable of isolating microparticles – including those that make up coronavirus. The lab utilizes magnetic nano-beads to isolate the particles, and could improve sample analysis in the field or clinic. This joins other recent nano-scale testing developments including the provision of funding to researchers looking to utilize plasmonic-fluor and a diagnostic technique using a dual-function plasmonic biosensor.
Meanwhile, the US FDA has announced emergency use authorization for LabCorp's RT-PCR test (NC, USA), which provides an at-home sample collection option.
08 April 2020
A UK team is investigating whether dogs could be trained to detect individuals with COVID-19.
Meanwhile in more traditional testing news, Avacta (Wetherby, UK) and Cytiva (MA, USA) have announced a partnership to develop and manufacture a rapid COVID-19 test able to perform diagnostics at a large scale.
Vela Diagnostics (Singapore) is set to offer its ViroKey™ SARS-CoV-2 RT-PCR Test once validation is completed, which is expected imminently. This test detects ORF1a and RdRp from naso- and oropharyngeal swabs and differentiates from other respiratory pathogens, including influenza.
BIOTECON Diagnostics GmbH (Potsdam, Germany) has launched a Magnetic Preparation Kit allowing for high-volume, rapid viral RNA extraction, which is set to be used in conjunction with the Acu-Corona 2.0/3.0 Real-time PCR kit for mass diagnostics.
With various laboratories converting into large-scale testing facilities, including those at the University of Washington (WA, USA), Broad Institute (Ma, USA) and Innovative Genomics Institute (CA, USA), some companies have joined in, with Color Genomics (CA, USA) and Rightangled (London, UK) – which provide at-home genetic testing for disease risk – joining the fray.
---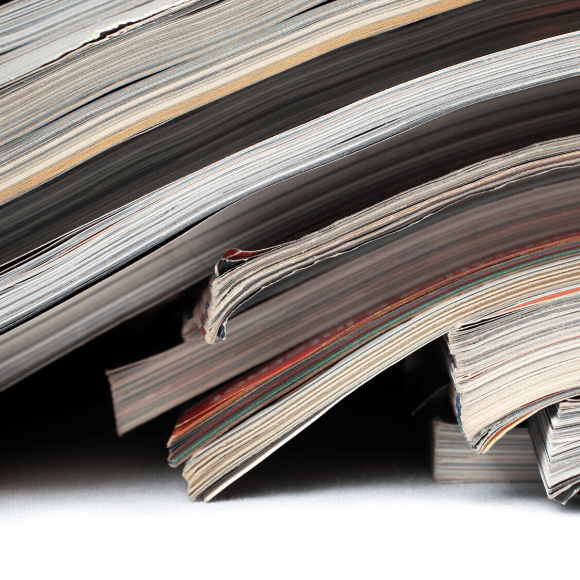 COVID-19 retractions put the spotlight on bad data
The recent news regarding the hydroxychloroquine and COVID-19 retractions highlights data remains a problem for scientific integrity and reproducibility.
---
Basic understanding
05 August 2020
An extensive sequencing study has analyzed 48,635 coronavirus genomes from labs across the globe, creating a map of strains and given an insight into evolution.
An analysis has demonstrated that overactivity of complement is linked to severity of COVID-19. This points to a greater risk to patients suffering disorders related to complement activity, such as age-related macular degeneration. It also suggests that existing drugs that inhibit the complement system could be of interest to drug developers.
Further to complement, transferrin has also been implicated in disease severity. Levels of the procoagulant were demonstrated to be higher in SARS-CoV-2-infected cells.
29 July 2020
The case of two pairs of brothers hospitalized for COVID-19 in the Netherlands has shed light on the impact of genetics on disease severity.
Researchers have identified the olfactory cell types most vulnerable to SARS-CoV-2 infection, which – surprisingly given anosmia is commonly reported – does not include sensory neurons.
The structure of nsp16 has been resolved. The enzyme allows SARS-CoV-2 to modify its mRNA cap, essentially camouflaging it.
Looking to the future, a team has suggested that an annual investment of $30 billion should be enough to prevent another pandemic.
22 July 2020
A new SARS-CoV-2 model has been engineered, which will allow BSL-2 labs to work more effectively to combat COVID-19 – the full virus requires BSL-3 facilities.
Researchers have clarified the mode of action of SARS-CoV-2's Nsp1. Using high-resolution cryo-electron microscopy the team demonstrated how the protein inhibits the formation of functional ribosomes and can interact with some fully assembled ribosomes – the protein effectively shuts down the innate immune response.
16 July 2020
A French study has identified a unique immune signature in the most critically ill patients. The dual signature comprises a deficiency in the response of type I interferons and exacerbated proinflammatory signaling. Meanwhile, a separate study has identified three immunotypes linked to CD4+ and CD8+ T-cell response, memory B cells and peripheral blood lymphocytes.
Researchers have cast doubt on a study that suggested SARS-CoV-2 may have jumped from dogs to humans.
07 July 2020
Researchers have demonstrated that the newer D614G variant – which results in a change in the Spike protein – is the most prevalent form and is more infectious in cell culture.
02 July 2020
Two new in vitro cell culture studies have released results – one has indicated that SARS-CoV-2 can infect heart cells, and the other that it can infect lab-grown brain organoids.
The first room temperature X-rays have been taken of SARS-CoV-2's Mpro, which is a step forward toward developing a 3D model of the protein to help inform the drug discovery process.
Zoic Labs (CA, USA) has partnered with The Krogan Lab (CA, USA) to create an interactive data visualization tool to connect scientists with critical COVID-19-related research.
25 June 2020
Far-UVC, a type of ultraviolet light, has been shown to kill more than 99.9% of airborne coronaviruses. This type of ultraviolet light does not damage living cells, suggesting it could be used to disinfect occupied areas.
Kerafast (MA, USA) has released the Delta-G-VSV Pseudotyping System. The reverse genetics system means SARS-CoV-2 research could be performed using just BSL-2 containment.
10 June 2020
The first results of whole-exome sequencing in COVID-19 has revealed a genetic basis for COVID-19 susceptibility. These results are preliminary, and the researchers now intend to analyze a further 2000 samples from across Italy.
A new hero could be on its way in the form of PAC-MAN. The gene-targeting antiviral agent harnesses CRISPR and was under study for the treatment of influenza when the pandemic broke out. PAC-MAN would utilize Cas13 to kill the virus and a lipitoid delivery system. Animal tests are coming soon.
In preclinical news, 27 proteins have been identified that could serve as blood-based biomarkers for COVID-19 progression and treatment decisions.
Meanwhile, a cruise ship study has highlighted that 80% of individuals could be asymptomatic.
03 June 2020
A new web resource has been released containing validated SARS-CoV-2-related structural models of potential drug targets. Validation is a key point here – the rush to deposit results as soon as possible in order to speed up vital research into COVID-19 could have led to mistakes, hence this latest effort. The new database currently contains 216 SARS-CoV-2 protein structures.
A new mathematical model appears to accurately describe existing data on active cases and deaths across the globe, and could be useful for predicting future peaks. The idea for the model came from financial data modelling.
Meanwhile, researchers have shed further light on the ways SARS-CoV-2 infects the nasal cavity.
27 May 2020
Increasing understanding of the epidemiology of COVID-19, researchers have clarified that children have lower levels of ACE2 gene expression, which could explain their lower risk for infection and mortality – more on the importance of ACE2 in our earlier updates, below.
20 May 2020
New research has suggested that cigarette smoke increases the gene expression of ACE2, the protein that is implicated in vulnerability to the virus.
Mass spectrometry has revealed how SARS-CoV-2 changes human cells upon infection, resulting in the identification of new drug targets.
In further good news, a robust immune response has been observed in a group of 20 who had recovered from COVID-19, ameliorating concerns that a vaccine might not be feasible.
Meanwhile, Aetion (NY, USA) is set to collaborate with the US FDA to analyze real-world data to help advance understanding of SARS-CoV-2 and COVID-19, while for those of us in the lab, AMSBIO (Oxford, UK) has announced the availability of custom lentivirus pseudotyped with spike glycoprotein from SARS-CoV-2, in a bid to support drug and vaccine development.
13 May 2020
Further evidence has been provided to support the natural evolution of SARS-CoV-2, with the new RmYN02 virus, discovered in bats, containing insertions of amino acids in the spike protein that are similar to SARS-CoV-2. While not a direct relation, the new virus highlights that these unusual insertion events can happen in nature.
Turning from bats to men, a study comprising several thousand European patients has revealed that men have higher blood levels of ACE2, the protein involved in SARS-CoV-2's infection of healthy cells. This could help explain why men are more vulnerable than women.
Single-cell sequencing has revealed a case of mistaken identity, and resulted in a new antigen-presenting immune cell type being discovered – inf-cDC2. The dendritic cells are crucial during respiratory virus infections. As a result, they could help explain how convalescent plasma helps boost response in COVID-19 patients and could offer new therapeutic strategies against virus-induced respiratory diseases.
06 May 2020
A team from Utrecht University (The Netherlands) have reportedly identified a fully human monoclonal antibody capable of preventing SARS-CoV-2 infection cells in vitro. This new research has built on previous work targeting SARS-CoV, which emerged in the early 2000s. The antibody binds to a conserved domain.
In further antibody-based news, a team from the University of Texas at Austin (USA) has combined two copies of a llama antibody, which binds to the spike protein and also blocks infection in vitro. Llamas are of particular interest because they produce two types of antibody – one is similar to human antibodies, the other is much smaller and theoretically useful for nebulization. In turn, that could be useful for respiratory diseases such as COVID-19.
Furthermore, a new study has reported that while discharged COVID-19 patients produce virus-specific antibodies and T cells, the response shows broad variation. The authors speculate that this could be due to the amount of virus encountered, physical health or their microbiota. The study also demonstrated which parts of the virus are most effective at triggering immune response.
Focusing in on the spike protein, a team has utilized mass spectrometry to reveal its glycan structures, with implications for vaccine design.
A research team at the University of Southern California (USA) has suggested that suppressing the body's immune response during the early stages of COVID-19 could prevent the severe immune system overdrive seen by some patients. The group used a common mathematical model to show that the adaptive immune system is kicking in 'too soon' in COVID-19.
Another model has been utilized to try and predict when COVID-19 will end.
30 April 2020
In basic research news, single-cell RNA sequencing has been utilized to determine which cell types express ACE2 and TMPRSS2 – two proteins involved in viral penetration of cells.
A new classification system has been proposed to attempt to place coronaviruses into the ginormous 'virosphere'. The system builds on Linneus's 7-tiered system. "With viral metagenomic studies (which involve sequencing genetic material directly recovered from the environment), we are discovering large amounts of viruses that we can not really put into any particular order," explained Arvind Varsani, a molecular virologist from Arizona State University (USA).
22 April 2020
A new COVID-19 macaque model has been unveiled. On infection with SARS-CoV-2 or MERS-CoV, the cynomolgus macaques exhibited a similar response to humans, with more severe lung lesions following SARS-CoV-2 infection compared with MERS-COV.
In other news, a team of researchers from the Massachusetts Institute of Technology (MA, USA) has developed antibody-like proteins that might be able to halt the cytokine storm seen in severe COVID-19.  The team is now looking to test the protein in animal models.
Biogen has announced plans to create a COVID-19 biobank for its employees, their family members and contacts. This follows a leadership meeting held by Biogen that's touted as one of the earliest superspreading events in the USA.
15 April 2020
Researchers are attempting to develop ultraviolet LEDs capable of surface decontamination, and potentially also air and water. "One major application is in medical situations – the disinfection of personal protective equipment, surfaces, floors, within the HVAC systems, et cetera," explained Christian Zollner (University of California Santa Barbara, USA), one of the researchers involved in the work.
Meanwhile, the first research findings have been published confirming the link between COVID-19 and the symptoms of loss of smell and taste. "Based on our study, if you have smell and taste loss, you are more than 10-times more likely to have COVID-19 infection than other causes of infection. The most common first sign of a COVID-19 infection remains fever, but fatigue and loss of smell and taste follow as other very common initial symptoms," explained Carol Yan, corresponding and first author of the study (University of California San Diego Health, USA).
Finally, a genetic network analysis has delved into the origins of SARS-CoV-2. The research has revealed three distinct "variations" comprising clusters of closely related lineages. The results were somewhat surprising, and are worth a detailed look.
08 April 2020
A study seeking to determine which of the lung and bronchi cells are targets for SARS-CoV-2 has been recently published in The EMBO Journal, suggesting the target is progenitor cells that usually develop into respiratory tract cells lined with cilia.
This follows previous research that had demonstrated that the virus spike protein attaches to the ACE2 receptor on cells, yet also requires the presence of the cofactor TMPRSS2 for penetration.
The team sequenced nearly 60,000 single cells for the study, and also demonstrated that ACE2 receptor density is higher with age, and in men compared with women. While only a trend and needing validation in a larger sample size, these results could help explain why the virus has infected more men than women, as well as helping therapeutic development.
Meanwhile, the Bronx Zoo has confirmed the first case of COVID-19 in a non-domesticated animal – a tiger – highlighting the need to consider future animal host reservoirs carefully.
---
---