Diagnosing coronavirus in the lab
---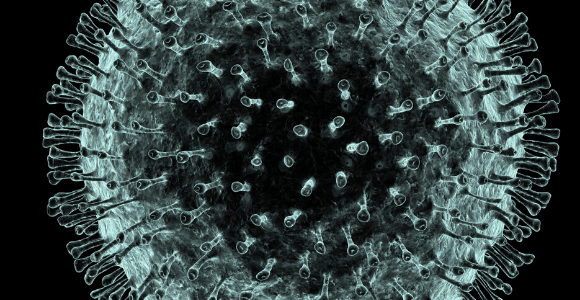 With the coronavirus outbreak spreading, laboratory tests have been developed to allow prompt diagnosis.
The new coronavirus (2019-nCoV) was first identified on January 7th, 2020, following a mysterious cluster of pneumonia reported to the WHO China Country Office (Beijing, China). Since then, it has been announced that the spread of this coronavirus is accelerating and that the amount of confirmed cases could be an underestimation. China's National Health Commission has also confirmed that the infection can travel from human-to-human.
The virus has now been detected outside of China (you can view a map and a timeline of events here), and travel is being restricted in various places – for example, Mongolia has closed its border with China, and non-essential vehicles have been banned from roads in Wuhan, the centre of the outbreak. The WHO (Geneva, Switzerland) has advised its standard recommendations focusing on hand and respiratory hygiene, and various countries have also instigated testing for airline passengers.
In China, for example, temperature checks have been put in place at airports, ports and railway stations to attempt to contain the outbreak, a process which is also in place at various airports internationally. However, as the virus is said to be infective in the incubation period when patients aren't symptomatic, this may not be enough. What's more, border screening has also been shown to lack efficacy in such outbreaks – Canada's attempt to screen airplane passengers for another coronavirus, SARS, during the 2003 outbreak saw no one identified.
---
---
Chinese authorities posted the genetic sequence of the 2019-nCoV in order to aid identification, and now researchers from the German Center for Infection Research (DZIF) at Charité – Universitätsmedizin Berlin (Germany) have developed an RT-PCR-based laboratory test for detection, which has since been published by the WHO, alongside protocols and cases presented from The University of Hong Kong, the China Center for Disease Control and Prevention (Beijing, China), Thailand's Ministry of Public Health (Bangkok, Thailand) and the National Institute of Infectious Diseases in Japan (Tokyo, Japan).
"Now that this diagnostic test is widely available, I expect that it won't be long before we are able to reliably diagnose suspected cases. This will also help scientists understand whether the virus is capable of spreading from human to human," explained Christian Drosten, leader of the DZIF group. "This is an important step in our fight against this new virus."
Drosten and his group(s) had previously co-discovered and developed tests for SARS, as well as for Zika and MERS, another coronavirus.
Both the European Centre for Disease Prevention and Control (Solna, Sweden) and the US CDC (GA, USA) have noted that any person fulfilling their epidemiological and clinical criteria should be tested, and that positive results should be confirmed in specialist laboratories, with resultant sequencing information shared to allow further research.
---
---